This post is sponsored by Wayfair.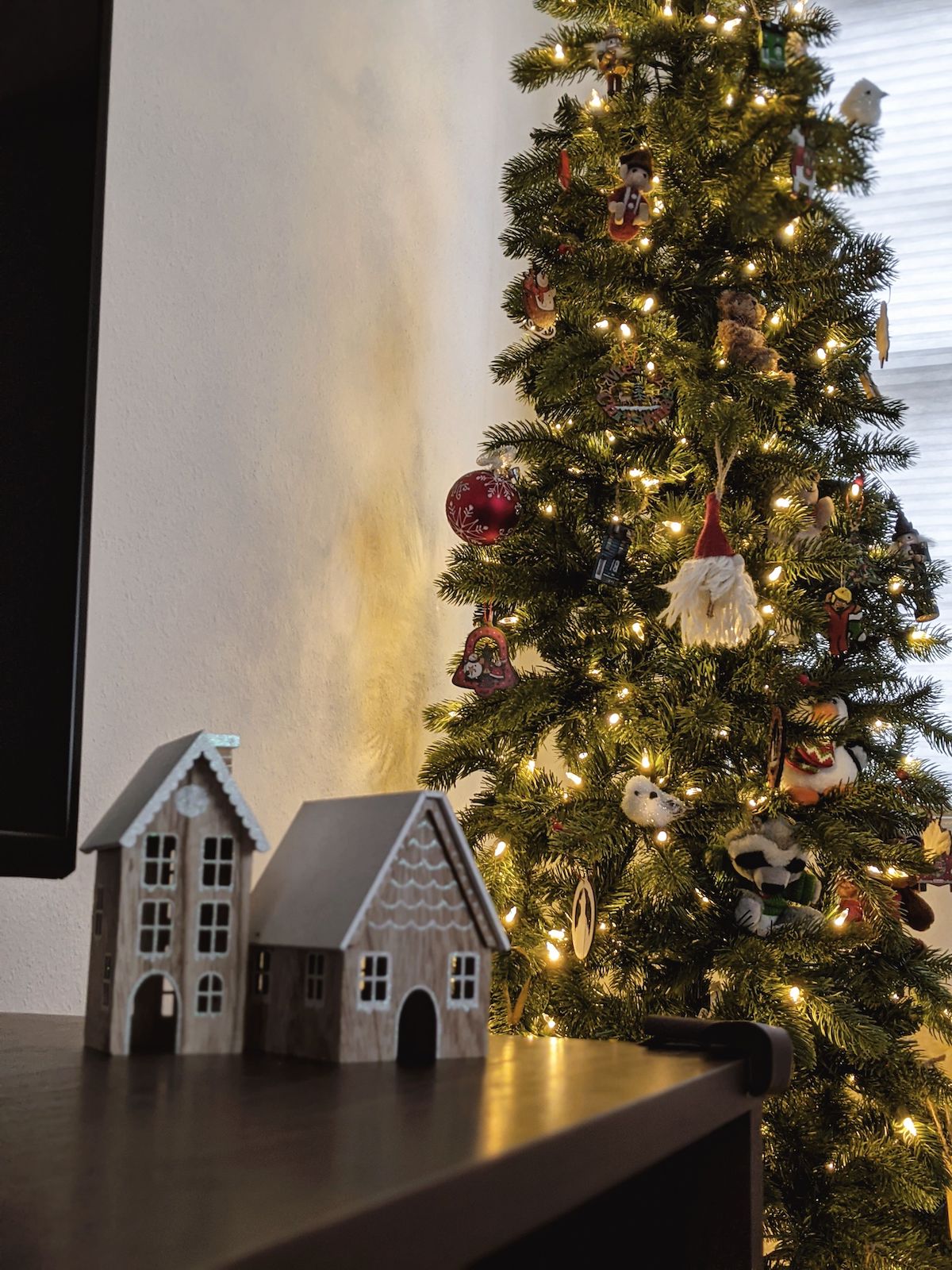 Christmas 2020 will be no doubt incredibly different for many. For us Canadians living in California it'll be our first Christmas as a new fam of four with our two boys, and of course our pup Alfie. In the 15+ years Scott and I have been together, we hadn't bought a Christmas tree. Imagine! Mainly because we always flew home to Newfoundland (Canada) to spend Christmases with our family, and there was really no need. We were gone most of the holiday season, and wouldn't get much enjoyment out of it. So, we basically put it off…until now.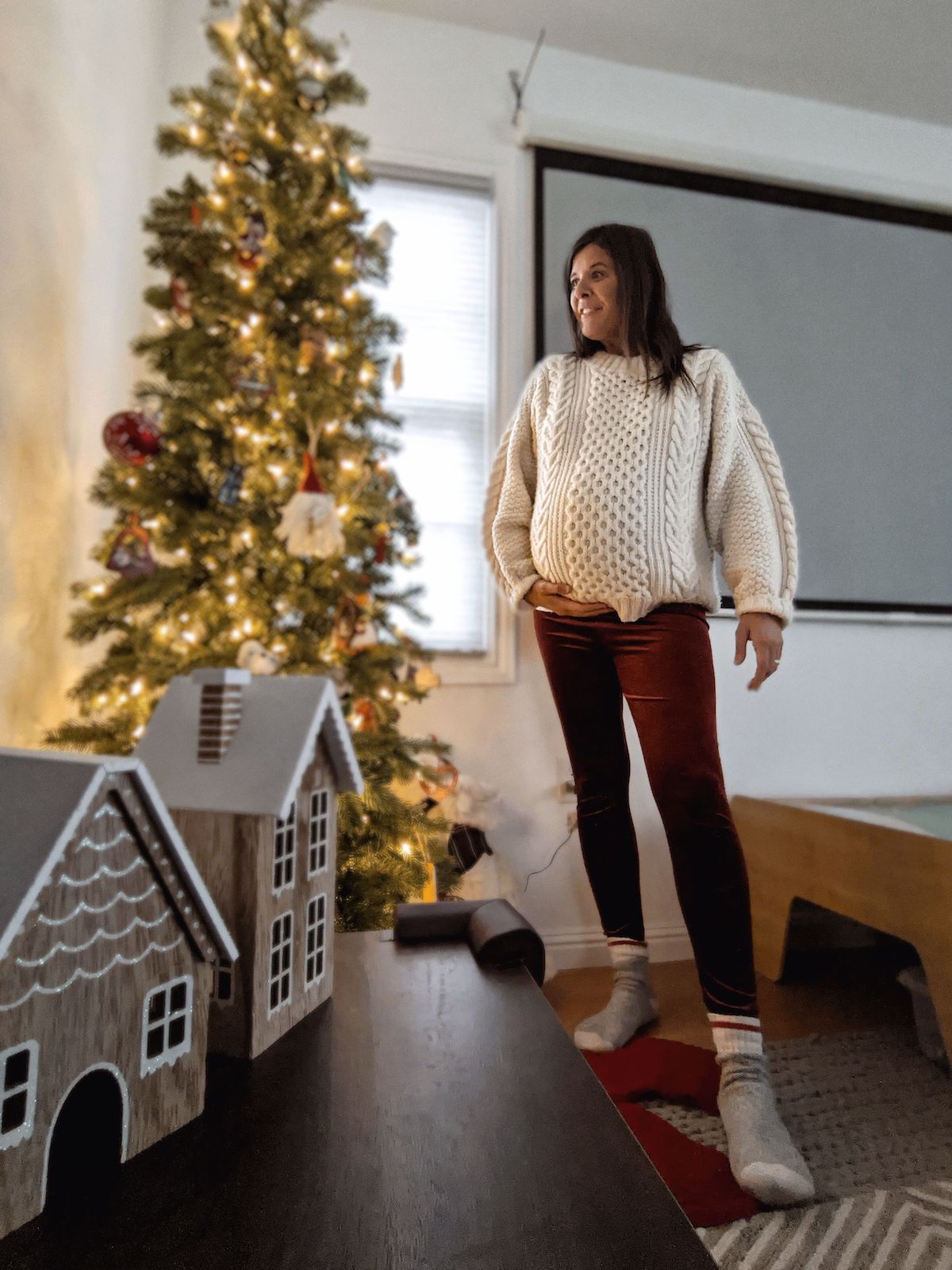 I'm THE biggest Christmas fan ever. I think it's such a magical time of the year, and I cannot wait for this one. We started decorating early before the new babes arrived, because: two kids = a bit chaotic. We just got our Christmas tree in yesterday, and I wanted to put it up to see what it'd look like in our house. I've always loved pencil-type trees, and of course full traditional ones are always nice and special. But for our first family tree ever, I chose this Downswept Douglas Feel Real 6.5′ Green Fir Artificial Christmas Tree with 300 Color + Clear Lights for $147. I scored it on sale!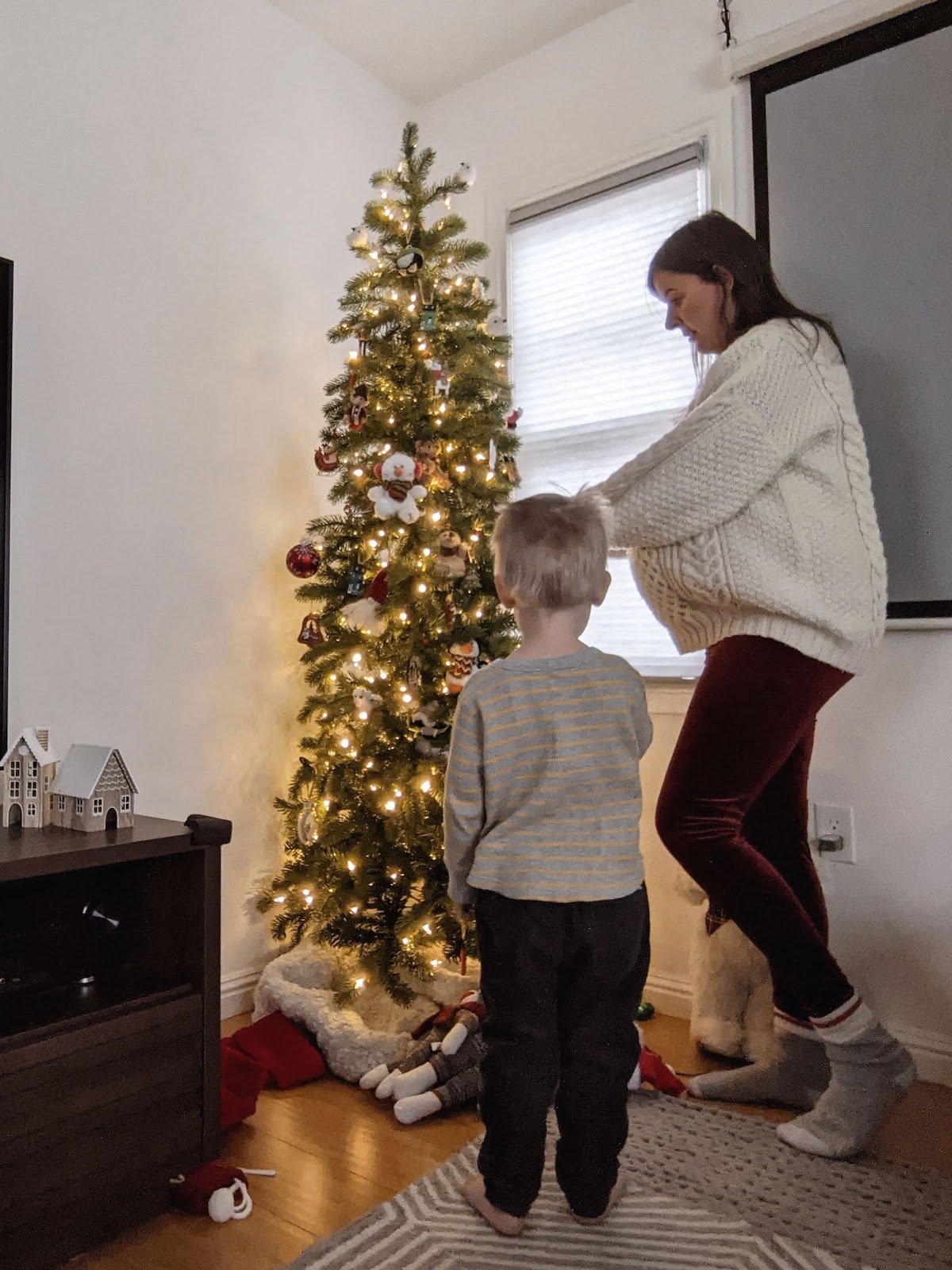 Just days away from meeting our second baby at 38+ weeks pregnant and decorating our tree and home with the holiday decor. I love it.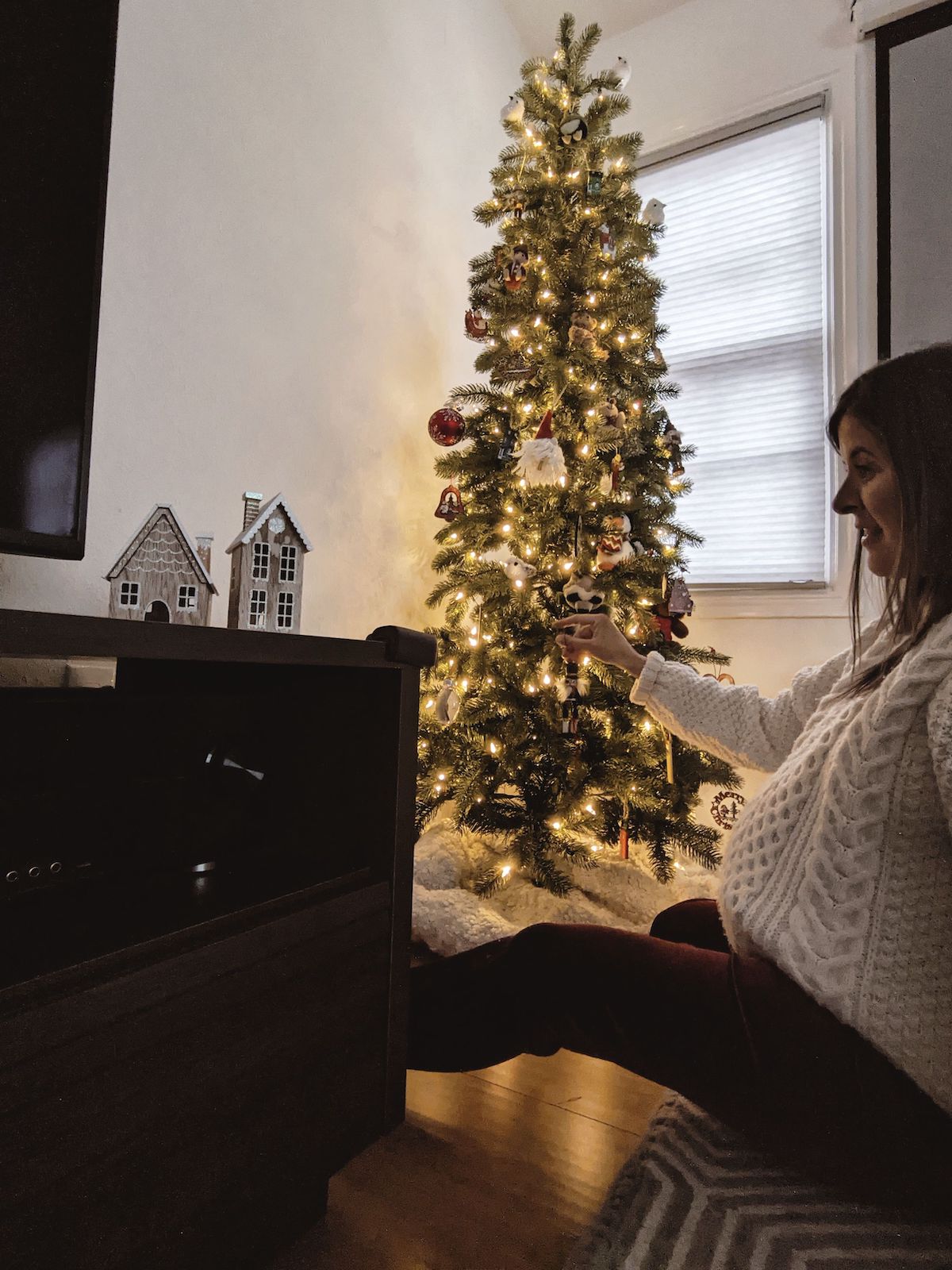 Since we're hunkerin' down this Christmas due to COVID/quarantine lockdown, you name it…we wanted to make it a bit more special. And spending it as a family of four soon, it's going to be a nice quiet one without too much hustle and bustle – and catching all those long-haul flights to Canada.
I've seen it all over social media lately, that people are decorating extra early this year. And I say, go for it! 2020 has been bonkers to say the least, let's all bring some joy back into it with a magical holiday season.
Have you started decorating yet?