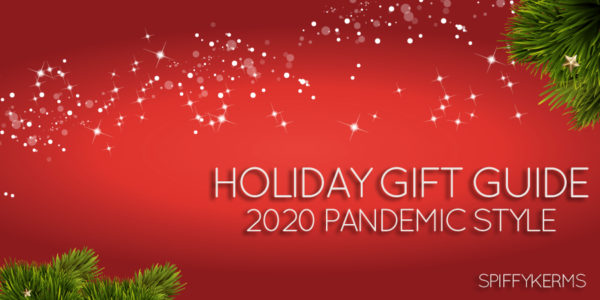 These past 8 months? So different and hard on everyone. Spoil yourself this Christmas season. AMIRIGHT?
I didn't do a Holiday Gift Guide last year – but I'm bringing it back in 2020 pandemic style. This year will obviously be so different and bebs is spending his first Christmas here in the USA, all while we have a newborn in the house. So traveling across North America isn't in our mind right now with those long haul flights, and….COVID. I thought I'd round up a Holiday Gift Guide for the items I've been really interested in these past few months. Let's get started.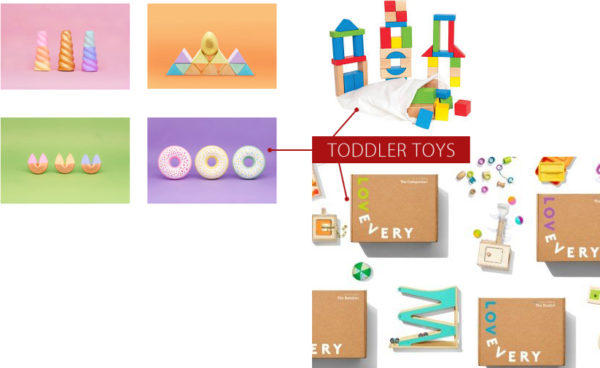 – TODDLER TOYS –
Lovevery| Lovevery is a subscription box for children from birth to age 3. Experts and scientists have designed multiple boxes catering to the specific age of your child. There are many age appropriate toys sorted into two to three months age groups. They're so well thought-out and are structurally sound for toddler – if you know what I mean. Bebs can hammer away at his hammer.nail set he got in one of them, and it's pretty much indestructible. We were gifted a couple of boxes, and bebs has been playing with them non-stop. 
Hape| Hape building blocks. I love the open ended play with this. Build a rocketship? A house? A tower? Knock it all over? Sure! Go right to town my little buds. 
TWEE| TWEE is a women owned maker's studio specializing in handmade, small batch sidewalk chalk. These are perfect little stocking stuffers, especially if you're in a warmer climate like we are – you could use these on Christmas Day. Great little gift ideas too, I love all the shapes they come in.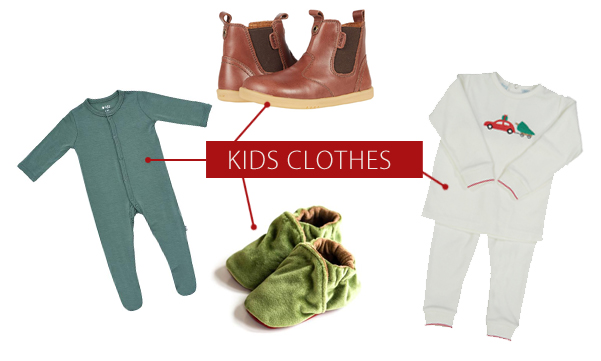 – TINY ADORABLE CLOTHES -Â 
Kyte Baby| These baby (and now women's clothes, too!) clothes are so incredibly soft, and stretchy. I've always loved this brand for my bebs. 
Little Grapefruit| Reppin' Canada with these baby booties. They come in a variety of fabrics, with my favourites being the velvet or the corduroy ones. Adorable! Bonus: they have free shipping to anywhere in Canada.
Bobux| Bobux boots and sneakers are all what bebs has been wearing for the past year or more, minus a handful of hand-me-down shoes from our amazing friend. They're incredible quality, worth the price, and they often have huge sales up to 30-40% off. I personally spend more money on shoes, than I do on clothes, because you're wearing shoes everyday you head out, but wearing different clothes all the time. Right? Get the most for your money, invest in nice durable shoes that won't hurt your kids feet. Bebs has been in some sizes for up to 11mths at one point. So they do last! And since we have another kiddo, that second kid will get some amazing hand-me-down shoes from Big Bro!
Feltman Brothers| Feltman Brothers has been designing baby and toddler fashions for over 100 years. Known for its classic, vintage style, their outfits are considered heirloom pieces and are often handed down from one generation to the next. Our infant son has the velour holiday romper with hat, and bebs has the velour holiday set. So sweet in their matching sets. I'm currently having a giveaway with Feltman Brothers on my Instagram page, enter here (closes Nov20, 2020).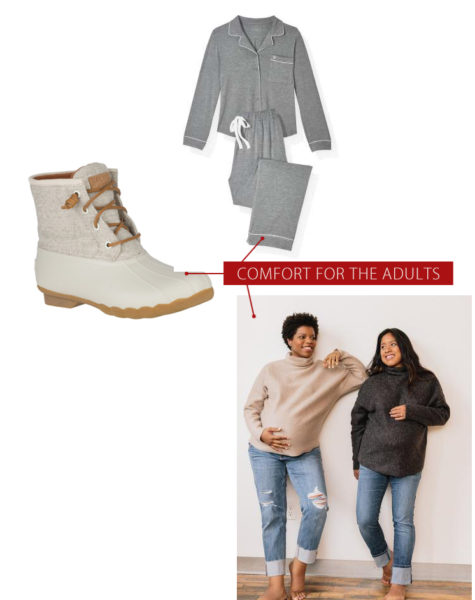 – COMFORT FOR THE ADULTS –
Sperrys|  My first pair of "duck boots" since I was in grade 5 or 6! I remember my first pair — they were bright purple . Definitely not a pair of fancy Sperry's like these. But my parents *always* wore Sperry shoes and boots on my Uncle Guys boat back in the 90s. So I've always know about them, just never tried them for myself. Do you like them as much as I do? I'm doing a lot more adventuring and walking around than I did pre-pandemic. Spoil yourself with some fancy footwear for traipsing around in the woods and forests with your youngins. 
Aerie| Aerie has been a go-to shopping spot for me, for years. AE was a huge fave of mine in the early 2000's and would only shop there. Aerie is constantly running sales – meaning, never buy full-price! My recent purchase here was a snap henley (I'm obsessed with henleys). It does get a bit more distressed the minute you wash it, so if you're not into that, definitely don't buy this specific one. But I am, hence why I'm linking to it in this comfort-for-the-adults HGG. It comes in a ton of different colours. I haven't bought another one yet…because I don't know which colour to choose!
Shop Oriane| A woman owned business that sell a variety of clothes for women, maternity style, and baby clothes. I have a few maternity pieces from them that you may have seen on my Instagram. But they can easily transition into post-partum wear and nursing friendly.
Cozy Earth| Not just bedding anymore! Loungewear! And we all know how much we've been wearing loungewear during this lockdown. A lot. Am I right? This brand was featured on Oprah's favourite things…and I can attest that it's one of my new favourite brands. Their clothes are super soft, wash really well and still look brand new. Use the code SPIFFY50 for 50% off anything on the site! 
Waffle long sleeved tops| Sure this line of clothing is basically aimed towards teens-20somethings, but I've always been pleased with my purchases from the line and they fit/wear great. I bought this Wild Fable Waffle long sleeved back in the fall and have been really loving this shade of sunshine yellow. See it on me here on my Instagram feed. Bonus: they're only $15!