I'm hooked. My co-workers are hooked. I've got them all into the Philosophy products. My co-worker Julie and I (ahem, shown above—keeping things real with a brewski in hand) are huge fans of the Philosophy Living Grace set.
If I didn't love the scent so much, I totally would've given it to her.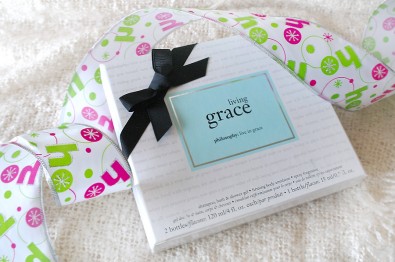 But I just simply can't give it away. It's my signature scent.
Living Grace was the very first perfume I've ever finished. In my entire life, people!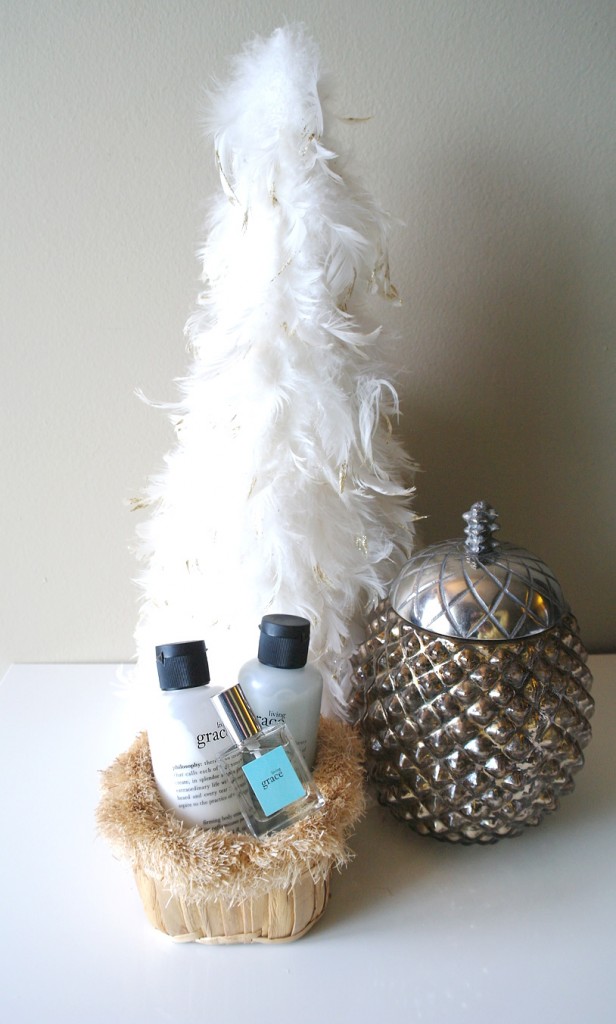 I enjoy the products so much that I keep it out on my clean desk to display all the time. Minus the perfume, that goes in the bathroom and I spray some on me whenever I see fit. Which can be upwards to a few times per day. Oops.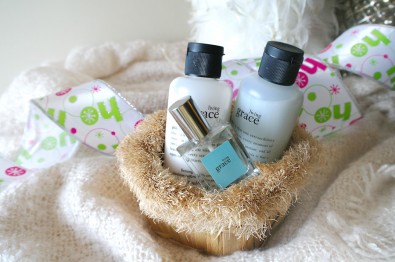 From my instagram. Christmas tree, little decorations, and bam — philosophy stuff. Go figure.
So apparently I can't wear certain perfumes or they give me a headache. Does this mean I'm getting old? What happened with my body chemistry?
I received a perfume sample with my Victoria's Secret underwear purchase while shopping in the States, and the dang perfume smells amazing. I've been wearing it a few times and noticed that any time I wear it (I smell great all day), but I get this KILLER headache enough to make me just want to crawl in bed and sleep it off. It's nuts!
So I've resorted back to my favorite fresh and clean scent by Philosophy, which doesn't leave me with a headache. It has this fresh clean shower fresh scent that would work well on anybody I think.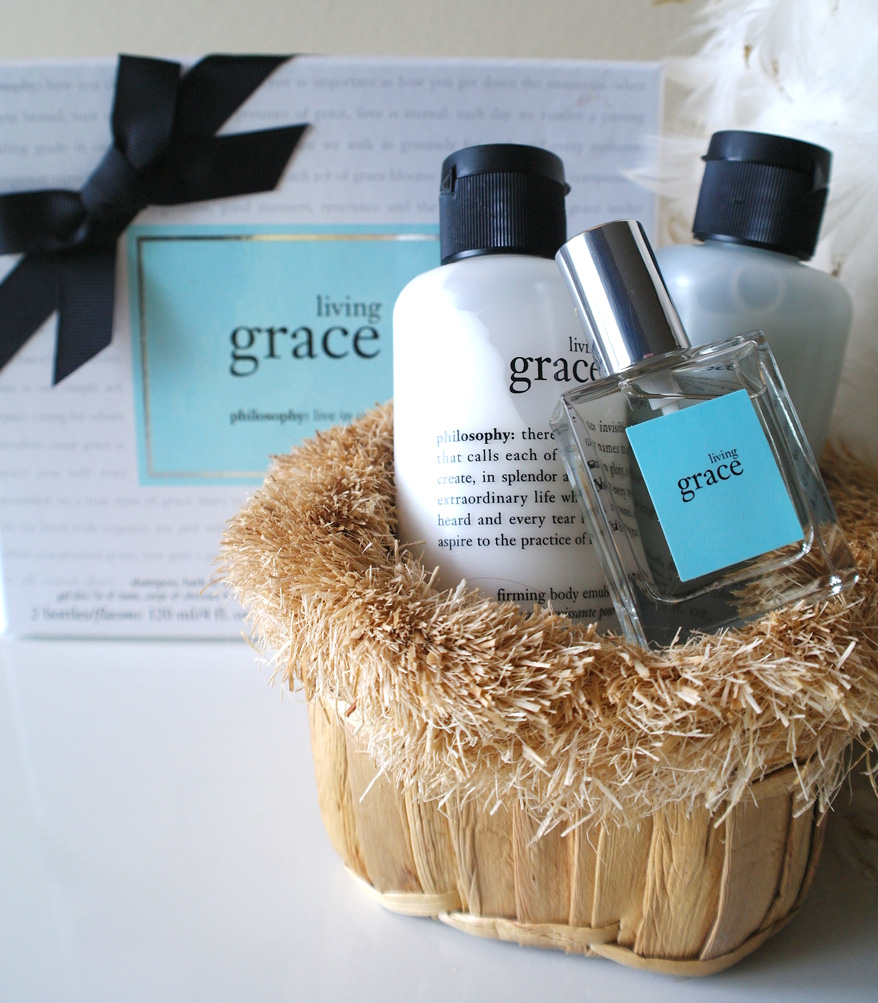 The actual perfume is called Living Grace and again, got this from the PR company, but it's still my number one fav. As it would be, considering I finished the entire perfume bottle up.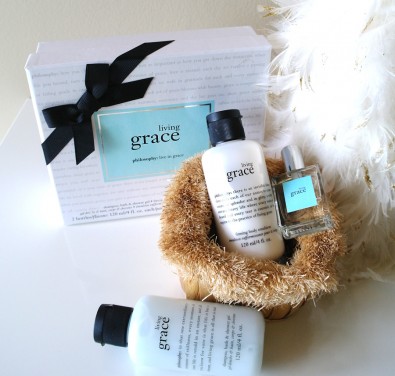 Remember that time I was subscribed to 74 beauty boxes at once? An exaggeration yes, but I ended up giving it up since I was getting all these samples and I just didn't get around to using them more than once.
A year later, I've finally started to dwindle my sample collection… I don't have as many perfumes, and I've managed to keep Living Grace in the forerunner for the last 8 months.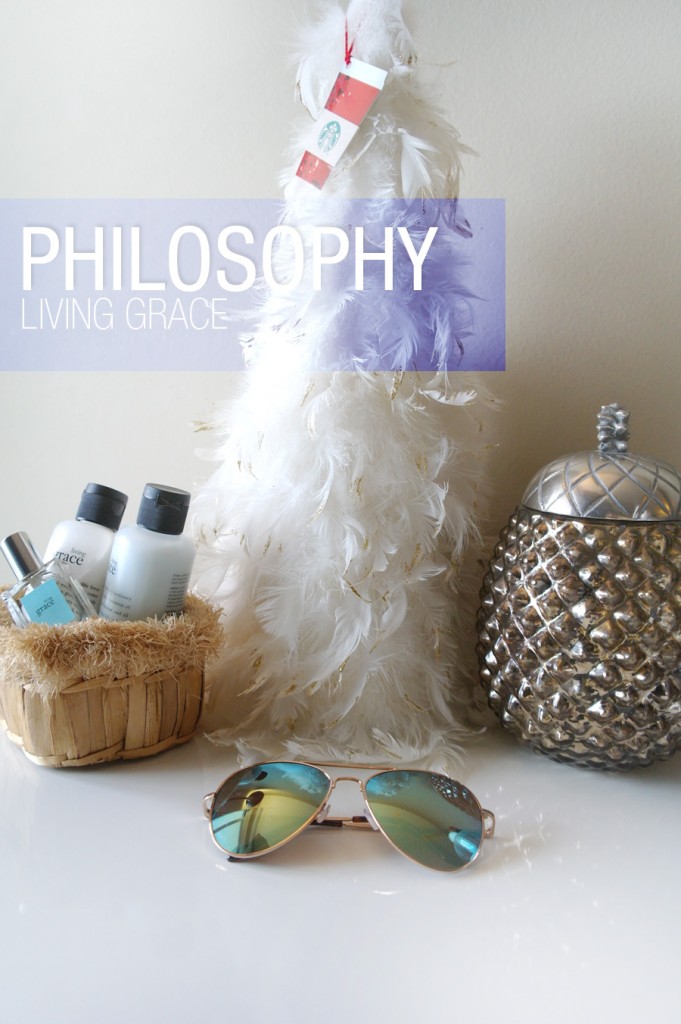 Pfth, I mean it even coincides with my decor in our apartment. Simple, classic designs. Not that any of it really matters but it certainly does to me. I'm all about packaging, and designs considering what I do for a living.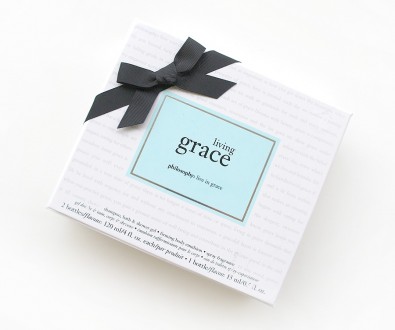 The kit comes with deluxe sample sizes, which I like due to the fact that I feel like larger perfume bottles are so daunting. I feel like I'd never use it up, and going through a small sample size perfume makes me feel a little more accomplished. It may sound silly, but that's how it is for me.
Do you rotate your perfumes and wear different ones each day?
What is your signature scent?