Apologies if you left me a comment on my latest IKEA posts. They weren't approved and finally when I got around to logging into my site and approving them, they disappeared. So I don't know what happened there, or if I need to approve a comment within 24hrs, or what. But I'm bummed. I did see all your comments and I had replied but it didn't and won't show up on the site. Lame, there was like 7 people! Not sure what kind of glitch caused that.
I've put myself on a little spending halt for the last little while.
I wasn't spending a ton of money, but not as much was going into my savings account bi-weekly as I wished. Because of that, I've been avoiding the mall at all costs. Ha, see what I did there? Costs! Get it?  Sometimes I think I'm funny.
When I heard that Make Up For Ever had a new mascara coming out called Smoky Extravagant, I wanted to pop into Sephora to see if they had it in stock and maybe put the spending halt on its own halt. Know what I'm sayin' here folks? Stay with me…
Unfortunately, it wasn't at my Sephora. I don't know if it's because I went on the first day it was launched, July 11. Or that they're not getting it at all because it's a smaller location. I asked the first Sephora rep I saw and I don't think she knew that MUFE was bringing out a new product because she answered me as if she was asking a question. No? This is the Make Up For Ever Mascaras we have, as she pointed to smoky lash (my all time fav). Then she brought me over to another spot in the store and showed me the new mascara launched by Too Faced "Better than Sex" mascara. Love the packaging, but I had my eye on the mascara from Make Up For Ever. Girls on a mission, can't stop me.
However, I e-mailed my friends at Make Up For Ever and they've sent stock to my local Sephora store, so it will be there!
So while I received both a sample sized and a full sized mascara I have some fun photos to show you.
The brush on the smoky extravagant reminds me of a mixture between Sephora's mascara (loved). and Lancôme Doll Lashes (which I didn't like).


Lancôme, Sephora, Make Up For Ever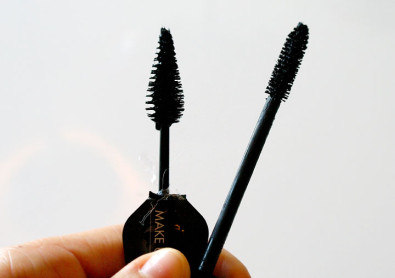 Due to the unique cone shaped tip, it allows your eye lashes to be coated effortlessly with one full swoop.
Dany Sanz, the creator and Artistic Director (met her!) wanted the most dramatic, and blackest of the black of formulas to coat your lashes with such an opaque color she came up with Smoky Extravagant.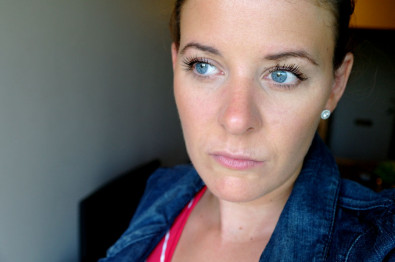 I love to play up one of my most complimented features since I have extraordinarily long lashes, so of course I love the big pouffe wand. If only I was good at applying eyeshadow as I am mascara. This is a light application with one coat. Building it up is easy. The mascara I have is only 3 days old, and I prefer mascaras that have dried out a bit because like every new mascara, there is a bit of clumping on the brush.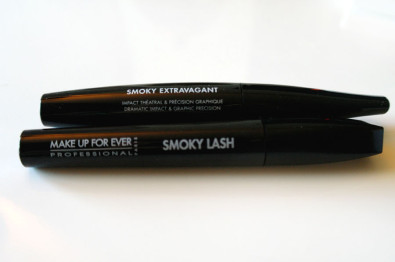 It gives such exceptional separation while lifting and elongating my lashes.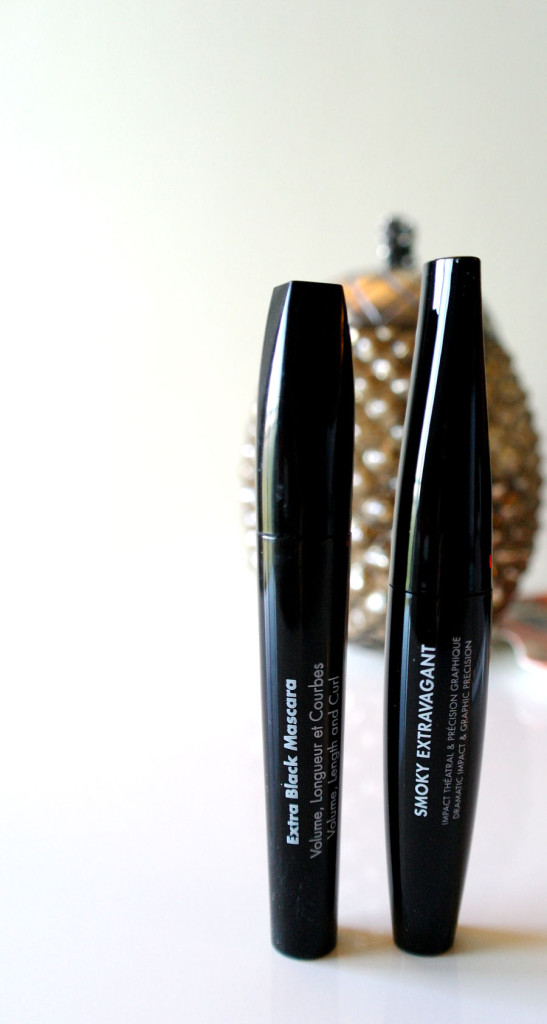 If you're interested in trying out this mascara with 580 bristles on the brush (!!), check your local Sephora stores as it's now available Nation Wide .
Now to ask that ever burning question in my head. Do I choose Smoky Lash over Smoky Extravagant? Stay tuned for my next post, and you'll find out. Dun dun dun…