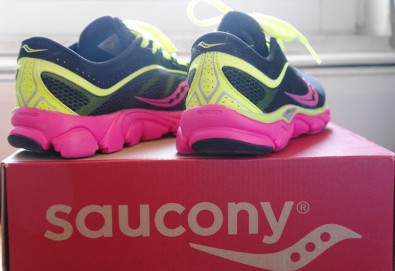 I was late on the receiving end of these bright kicks (Virratas by Saucony). I got them in the mail three weeks ago and they're pretty wild and fun, I gotta say! First off, let me tell you that Saucony sent these Virattas to me, so I could review them as part of a FitFluential Campaign. As always, my reviews are honest and to the point. Let's get to it shall we?
So now that that's out of the way I thought it was due for a review of them. How'dya like'm on me?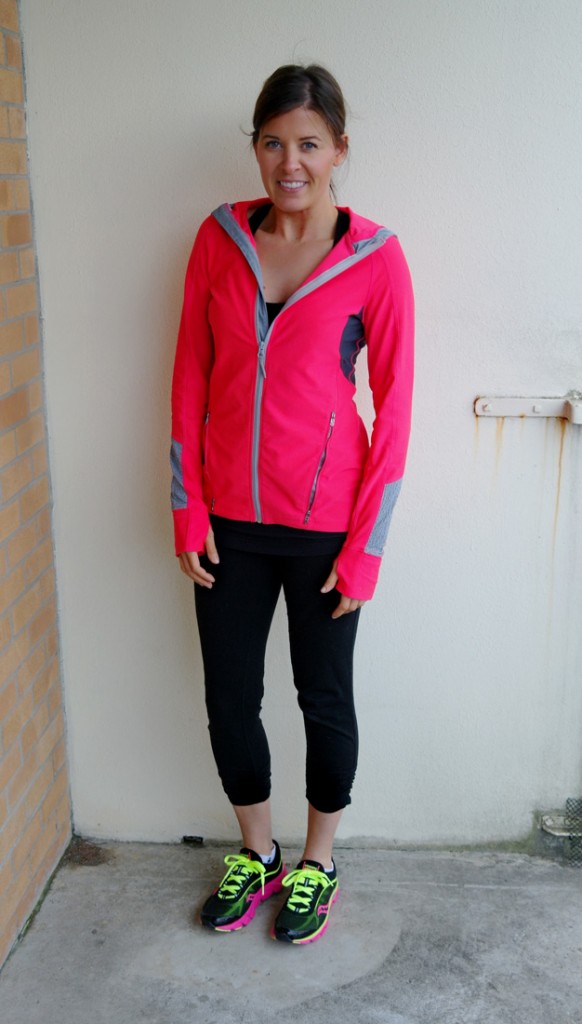 I was hesitant on parting with my beloved Nike Free's for a few weeks while I tried out this minimalist shoe, but I was eager to try them out since they're a 0mm heel drop, and I haven't had much experience with barefoot type of shoes before. They've definitely caught my eye since more and more people seem to be wearing minimalist running shoes.
The barefoot running shoe like the Virrata is a natural and versatile way to run. But be careful…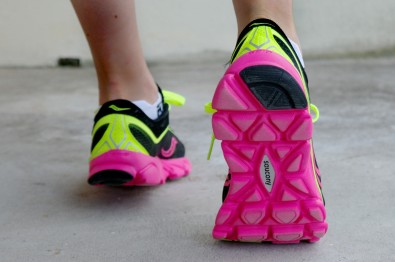 If you're not used to minimal shoes (and my Nike's are pretty minimal but not quite as much as the Virratas) you may experience calf pain, or shin splints — especially if you're a heel striker. Zero drop shoes encourages a midfoot strike, which luckily I already have and didn't realize until I got a running coach. Hooray midfoot strikers!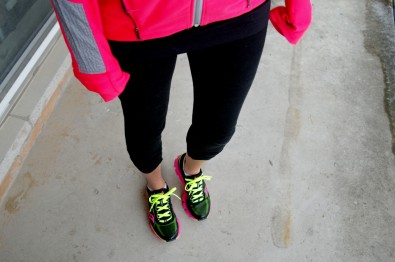 The fit of the Virrata is on the narrow side, but I don't have a super wide/super narrow foot by any means so the overall feeling of the sneakers suit my 8.5 foot a bit narrower than I'm used to, but not uncomfortable.
My Boyfriend runs in the Kinvara's (red one's on bottom) that he just bought while down in the states training for his upcoming Ironman Triathlons this year. They're a very similar shoe to the Virratas. Pretty colorful collection we've got going on, eh?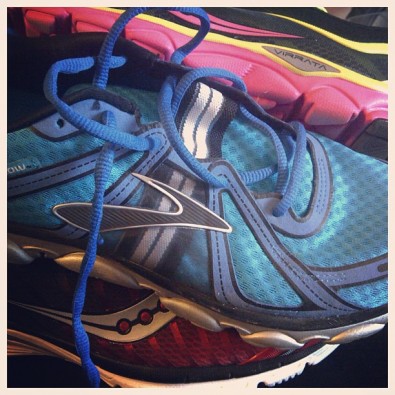 We're a shoe-lovin' fit fam. :)
I'm not a regular runner, I admit. But whenever the feeling strikes (ha!), I like to do my regular 6km run to test them out.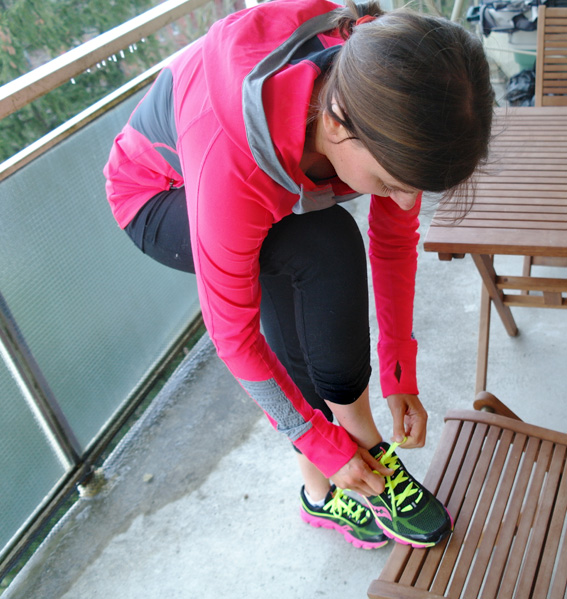 I've worn them both outside running and to a number of CrossFit WODs. In fact, when I wore my Nike's one day and switched immediately over to the Saucony's, that's when I noticed the most difference. The Saucony's were incredibly lighter and airy feeling on my feet. Get this — I felt like I had cushiony socks on, minus the lacing up bit. But it felt pretty great.
Virrata features:
0mm heel drop

Seamless fit which limits friction

Keeps your feet moving in a natural foot strike
What I liked about the Saucony Virratas:
The weightless feeling on my feet

Didn't receive any foot fatigue

Love the flexible platform

Ample cushioning on my feet

They run true to size
What I didn't like:
The color scheme which is easily changed from swapping out the laces.
So far, they receive two thumbs up from me!Thanks Saucony, and FitFluential!
What kind of miles do you put on your sneakers? 
Have you ever worn a minimalist shoe?