The first and only time I ever snowshoed was in grade six for a school event. That was way back in the day when they used the snow shoes that looked like tennis racquets. I never really had the opportunity to go again, nor have I really thought about it as an outdoor sport during the winter. Whenever I think of winter sports, I think of downhill or cross-country skiing, snowboarding or sliding down a hill.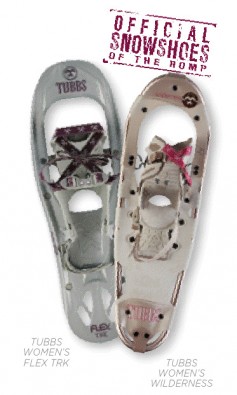 Being the naive person that I am, I thought that snow shoes were still made out of wood, until one time I went to an outdoor adventure store a few years ago asking my boyfriend: what is that?!  Boy, have the snow shoes come a long way!
My cousin Natalie who works at eventSing hooked me up for this wonderful fundraiser in Collingwood which is happening in February, and eventSing promotions inc is supporting Tubbs Romp to Stomp event. Ten years ago, Tubbs Snowshoes created the Romp to Stomp Out Breast Cancer Snowshoe Series®. It's a 3k snowshoe race, or a 3k/5k snowshoe walk for men, women and kids.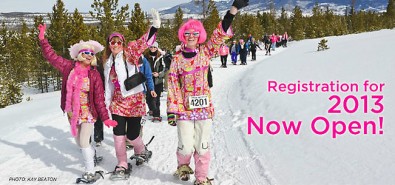 There's even some pretty great prices for the top racers, fundraisers and best dressed team. If you're interested in going, you can sign up on their website. All the links will be at the bottom of the blog post.
I've been invited to go along with the boyfriend! We're going to make the drive up to Collingwood the morning of and do the 5km walk together. I can't wait to take some photos and blog about it after the fact! I'm super excited to get out there and enjoy the crisp winter's day in February. So much to look forward to this winter.
Stay active my friends!
More information on Tubbs Romp to Stomp website, twitter and facebook.