Why do opposites attract? The boyfriend and I got home from a somewhat successful night of Christmas shopping.
He just started. Last night.
I start thinking of next year's presents yesterday — no joke. I'm such an organized person when it comes to gift-giving. I absolutely love giving gifts that I know people will enjoy, and love. Plus it's fun to see the reactions on people's faces when they realized I was listening to what they wanted. Back in March. Unless they wanted some kind of raypak heat pump. How boring. 
That's why having it all saved in your e-mail draft all year round is a good idea! Think about it. Less stress. Save yourself tons of money since you can wait for sales. But then you run the risk of the person buying that item you've already got them. Whatever. I've never had that problem.hhhahaha…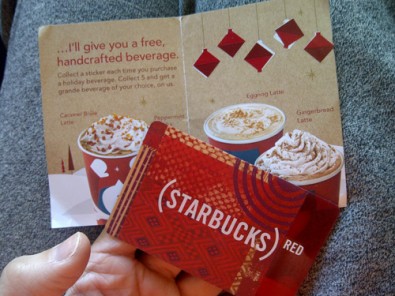 Alright getting off track here. Do you think the Grande Peppermint White Mocha has something to do with the 3x I've posted on my blog today? I say it's a good thing I had that in my hands while gift shopping with boyfriend. You need a lot of patience with that man. But we were out on a MISSION. Got stuff done. Patted our backs. I didn't get too cranky from not eating supper early enough.
We are GOOD to GO, Santa! Err, somewhat… he does still have to pack. That's another task, for another Grande..