If there's one thing I'm lacking in my makeup collection, it's makeup brushes. I'm not too experienced when it comes to Too Faced products, as I've only recently started getting into their products — and this is my first makeup brush by them.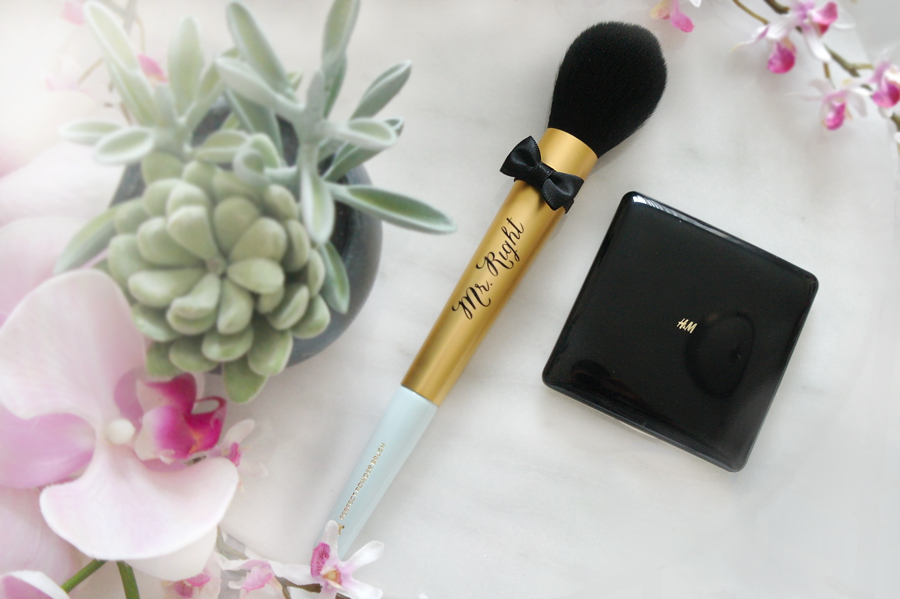 I am a sucker for awesome packaging, such as this new Too Faced Mr. Right powder brush ($36 USD). Look, it has a bow tie attached to it for heavens sake! Not too juvenile where you feel weird buying/using it, and the little bow tie is removable too. If you so happen to want it gone. Which, I don't know why you wouldn't.
When I reach for blush products, it's almost always a cream product. So I don't usually gravitate to buying blush brushes in stores. However, Mr. Right isn't branded or marketed as just a blush brush. Mr. Right makes its début as a universal pleaser, an all in one brush with synthetic fibers for applying bronzer with it. Apply highlighter with it. Set your makeup using this brush. And you know what? Go to town and even apply a cream blush using this product. Go ahead, try it out. I'm telling ya, it works.
Too Faced always has the cutest packing in town, when it comes to their products don't they? But you know something? It's not all about the looks, it's how they perform is what I'm talking about. Right? The bristles on Mr. Right have the perfect amount of hair in them, where it's not too stiff to use, nor is it flimsy. It picks up product really well, and doesn't apply the blush/bronzer/powder patchy at all. I suggest you try it out at Sephora next time you pop in!
Do you have this brush? What're your thoughts on it?
How many makeup brushes do you own? Another question! How often do you clean them?