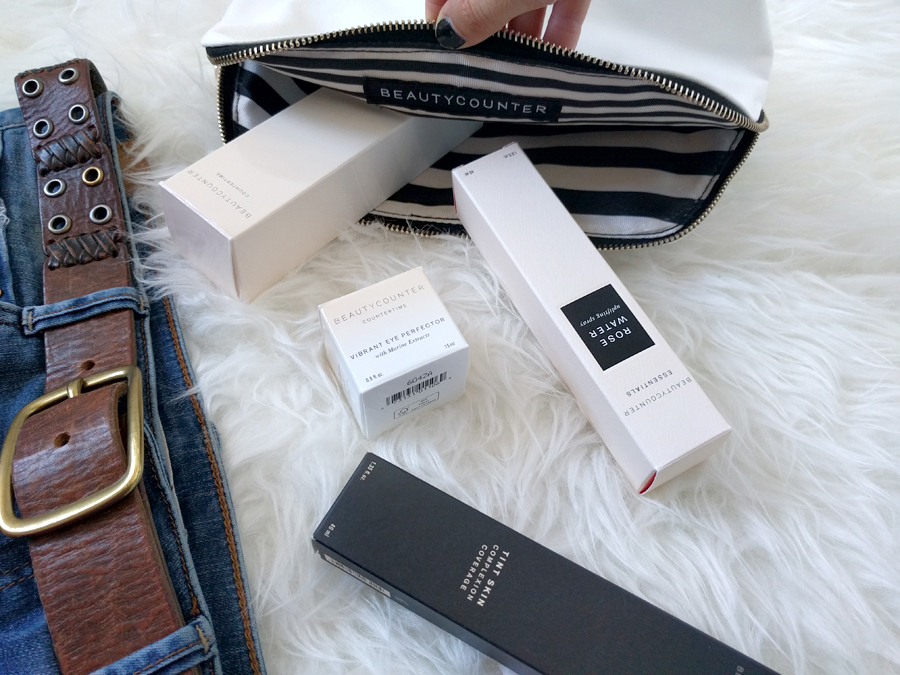 Since I'm a Canadian living in the USA, I like to keep my Canadian pals up to date on the fun launches back home. Like the awesome website Beautycounter launching in Canada a few weeks ago, all while celebrating their third anniversary.
For last two days in a row, you probably read about the Rose Water spray (monthly lifestyle loves and rose water sprays) but I have more beauty items to show you!
I've only been trying these items out for a week and a bit, so keep that in mind.
The tint skin is in the shade sand, and is like a BB cream and blends out fairly sheer, with a semi-natural finish with a tad bit of dewiness. My kinda everyday go-to look, it's the spiffykerms signature look :) It's easy to blend out with your fingers, or with a brush depending on how quickly you want to get ready in the morning.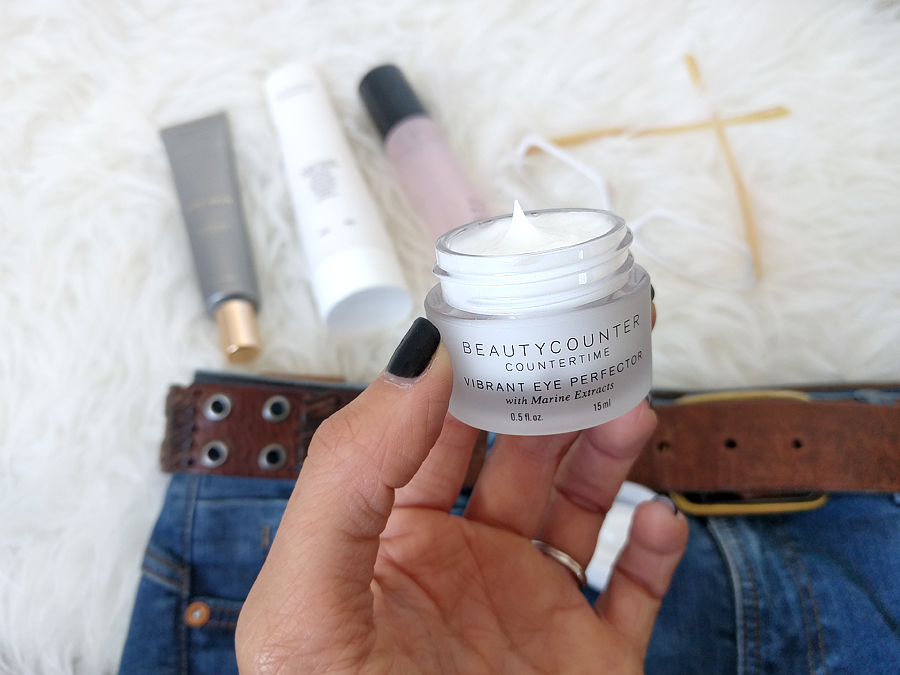 The vibrant eye protector is something I've been using every day since I received it. It's the only eye cream in my rotation at the moment, since I dropped my favourite Bobbi Brown extra eye repair cream on the ground and the glass broke. This isn't thick like the Bobbi Brown, it's light but it feels like a nice serum under the eye, and it doesn't melt your concealer away when you apply the concealer on top! Some do! It's annoying, really.
I gave myself a facial last night and used this soothing face wash to cleanse my face. I then applied a quick mask and followed up with this rosewater spray. If you read the ingredients in the soothing face wash on the Beautycounter website, you can pronounce every item listed.
Beautycounter knows that people are concerned with what ingredients goes on or into their skin, especially with makeup and skincare items. So it's reliving to hear that their main goal is to use the safest ingredients with a rigorous ingredient screening process. You can see their ingredient glossary here to understand it all.