Remember I said I'd give away a few items in my Holiday Gift Guide? Well, here is the start of it.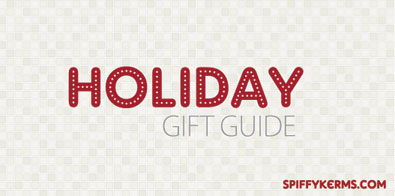 Every day this week I will be giving away something different on the blog! I am so excited to share this all with you. Keep checking back every day for different contests.
Up for grabs today is the mini KQC hair straightener from Flat Iron Experts. I'm sure you all are familiar with me blogging about Flat Iron Experts. They've been so generous to me over the past few years now, and it's only best that I give back to my readers with a giveaway from them!
Flat Iron Experts now has a blog, and it's not just about flat iron's believe it or not. They've taken blogging seriously and have started talking about all sorts of things. One thing in particular that brought me back to reading them just once, when they shared the link with me (hey, I'm being honest!) — is that they're so diverse. They talk about recipes, keep you up to date on new hair styles and products they have coming out.
They even suggested I do a giveaway on my site. So I'm trying to help them gain some quality readership by hosting a giveaway, and have everything focus on them rather than me and my site. It's all about giving back. Happy Holidays, right? :)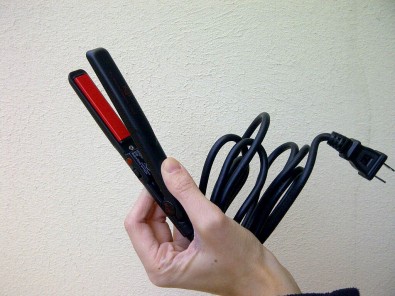 I have to be honest. When I received the KQC mini hair straightener I wasn't expecting it to be so miniature. It's super cute, and easy to throw in a travel makeup bag, or even in your purse if you have some pretty unruly hair that you feel the need to bring a hair straightener around with you. haha!
This ceramic flat iron only has one heat setting (up to 410°F) and it actually has worldwide voltage. I don't know how practical it would be on really thick unruly hair. Mine is pretty thin and fine, and doesn't have much trouble getting straight with one pass-through. So I personally really like it. It's the baby version of my other KQC hair straightener that I try not to use much since I'm taking a long break from heat-styling products on my hair, to grow it out. But sometimes I just really want to have sleek, straight hair that lasts all day. So I go at it.
Want one?  Enter away! Contest is only open to Canadians.