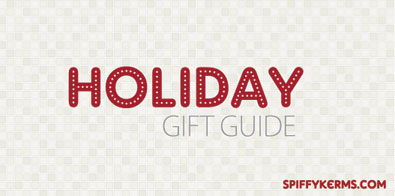 The holidays are just around the corner, and I couldn't be happier. A few weeks ago, I went to mail a friends birthday present two days after Halloween was over, and the Christmas music was already playing. Love that. It's never too early ;)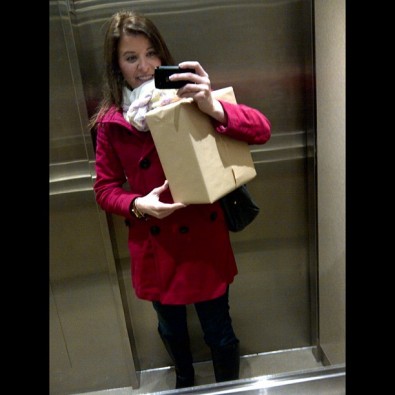 In fact, Christmas decorations and trees were decorated in the basement part of The Bay when I went shopping with my co-worker to buy some wrapping paper, and ended up buying a set of sheets instead. Oops.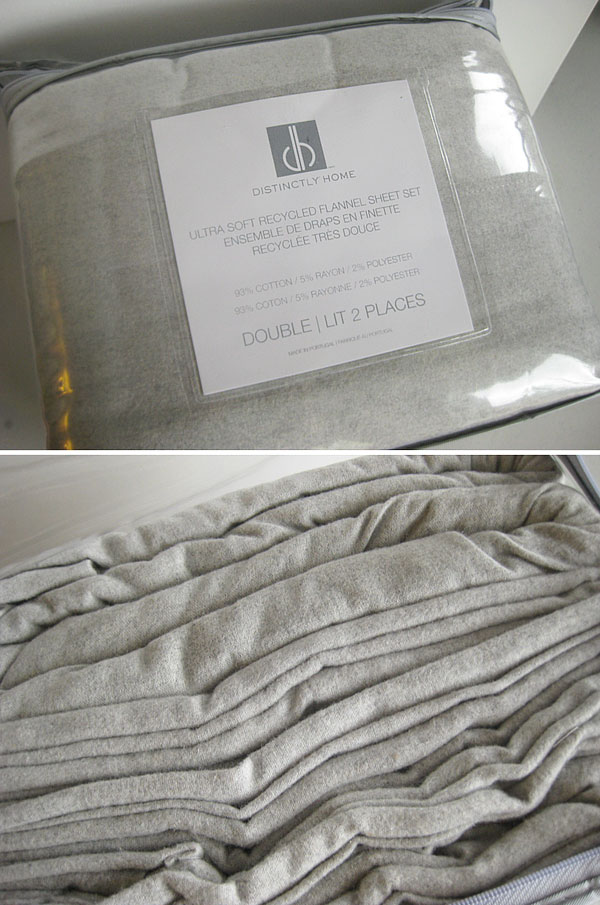 At least they keep me warm — I love a classy look to the bedroom. Unfortunately, everything I buy is grey. Guess that's my new favorite color shade.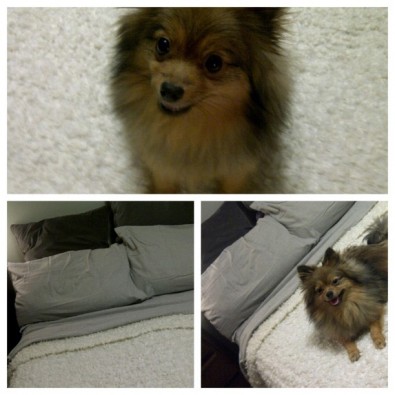 I'm just excited to go home for Christmas. There will be plenty of parties, family dinners, friends from all over the country flying back home and us all getting together. Plus, hanging out with my sweet little nephews.
For any guests or visitors, you need to have a clean home. Inevitably people will either be in the kitchen or the bathroom at some point in the evening.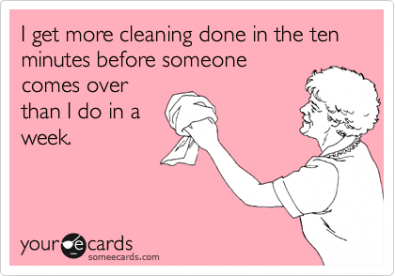 Ain't that the truth!
One day I'd love to be fortunate enough to hire a maid to clean our apartment. But right now, I'm the one who has to clean things.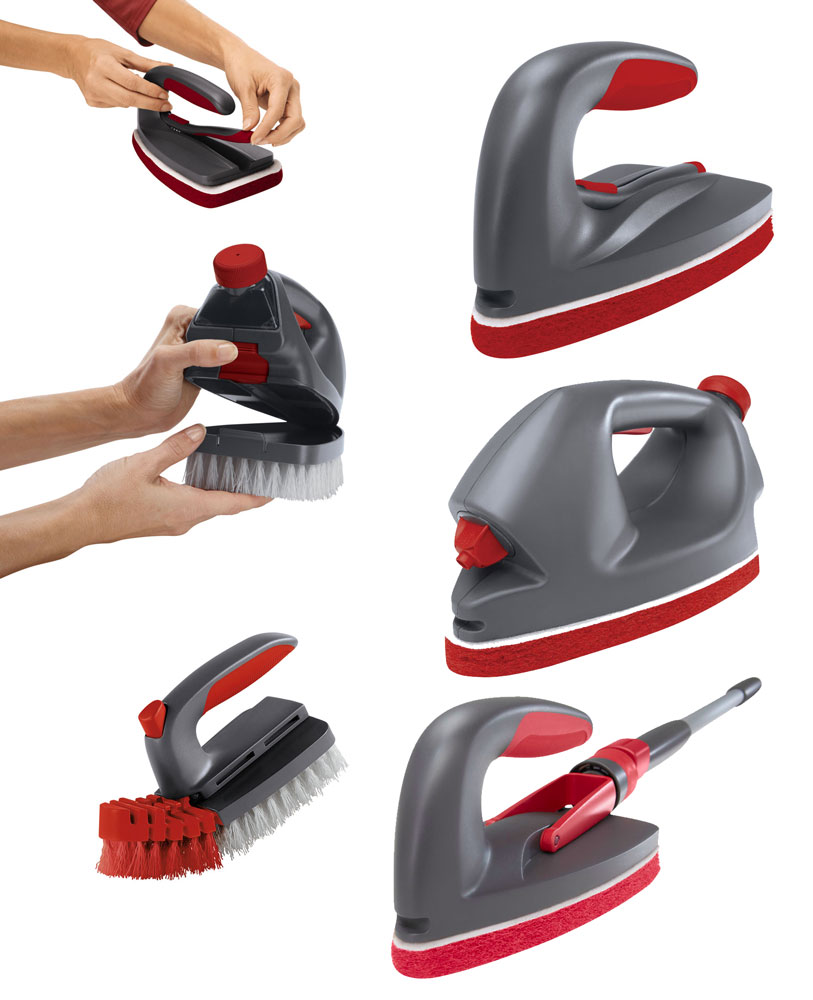 I have a nice and easy way to clean up in a breeze, using these Rubbermaid products despite anyone's busy work schedule.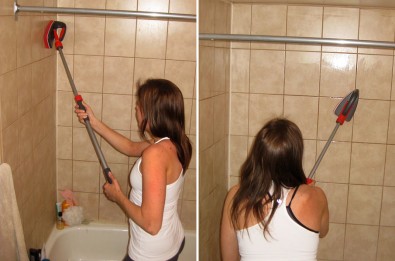 Here I am getting rid of all the water marks in our shower. This scrubber-thing is a winner. It's… WINNING! in my books (Sorry. Had to). Loved how abrasive the cleaning pads were. Little elbow grease was used here, and I made the Rubbermaid scrubber do all the work! ha!
You guys get to win one of these mop sets too, valued at $50.00. YAY!
 Contest is only open to Canadians.
A few questions on what you can leave in the comments, for your blog post entry!
Do you have any holiday traditions?
We do! On Christmas morning, everyone opens their gifts at home. Then, with our PJs still on, we put on our winter coats 'n boots and head over to the neighbours house to have Christmas breakfast, coffee and open a few more gifts. It's always something I look forward to.

Do you have a set day that you clean? or do you clean as you go?
I would love to be a clean-each-day person. But I honestly wouldn't stop running around if I did that. I usually keep the kitchen very clean on a daily basis, because otherwise I'd get overwhelmed.
How often do you clean your shower?
Gotta be honest. I only clean my shower walls when it looks like I haven't done it in a while. As for the bathtub, sinks and toilet – those suckers get cleaned on a weekly basis. There's nothing more gross than a dirty bathroom.