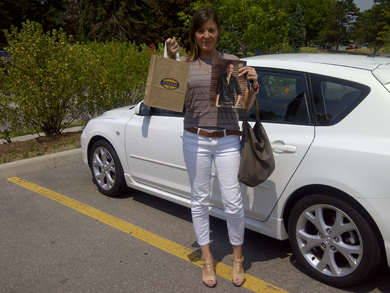 There is something for YOU in this bag I'm holding!! Thank goodness for that cami I'm wearing underneath that top of mine. Looks like my belly wanted to come out to play. Yikes! Don't want another flashing incident happening here.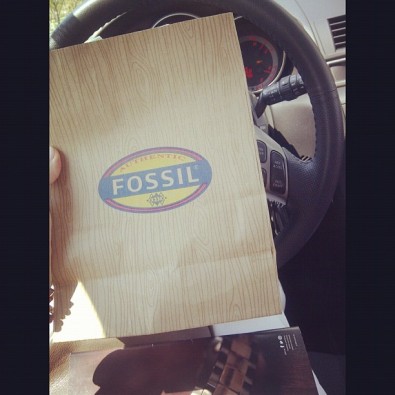 Since I love Fossil products so much, and I've gotten my two co-workers on the Fossil Wagon — I have decided to host my own Fossil giveaway. This means Fossil has absolutely nothing to do with my giveaway. They do not know that I am hosting this giveaway. It's my money and I want to give back to my readers! Ha. Whatcha think about that? Seems pretty nice right? Let's keep reading.
But first, a sneak peak of what one of you will receive: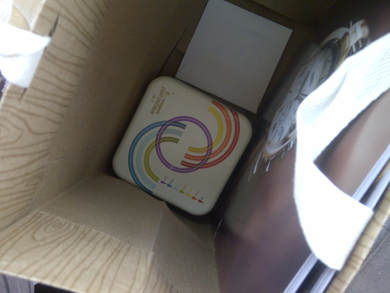 I've been noticing the Fall 2012 trend vamp into a little bit of a different style than my favorite boyfriend watch. I picked up the latest Fossil catalog and noticed that a lot of the watch straps are getting smaller, and most of them were leather. It has more of a retro spin on things. Almost like an aviation series.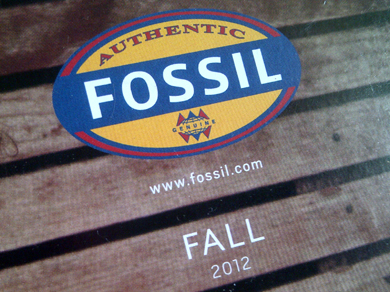 Fall 2012 Fossil catalog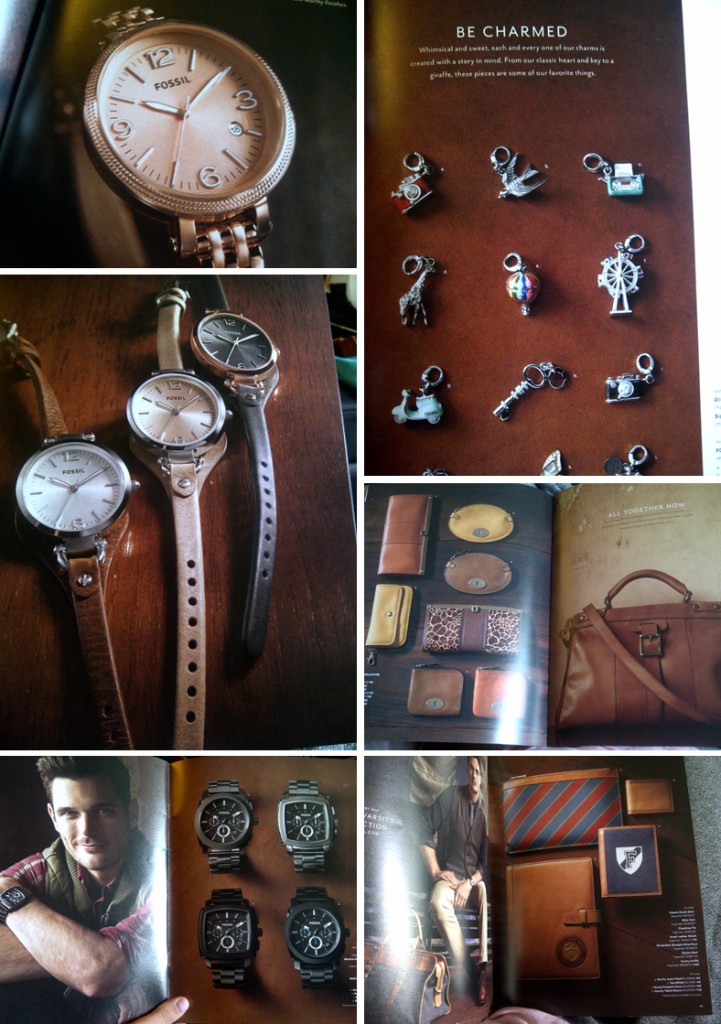 I actually really like the men's watches (shown on the bottom left, of the image above). So rugged, but very preppy at the same time.
So, what did I go out and get for you guys? A Stella Leather Watch! Of course, the watch will come with a gift receipt in case this isn't your style at all. Because to be honest, the new watches out from Fossil (the Heather, and the Georgia) isn't really my style. I love huge clunky watches on my toddler sized wrist. Balances everything out ;) Because of that, I got the best of both worlds, and picked out an in-between watch. One with a thicker leather strap, and larger face! Stella never fails.
There she be, all brand spanking new in its packaging. Can't you just see yourself wearing this and adding it to your Fall wardrobe?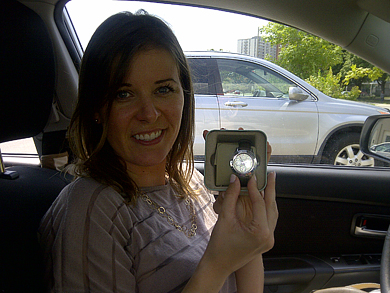 Me posing with it. I felt as if I had just bought a watch for myself, I was super excited about it!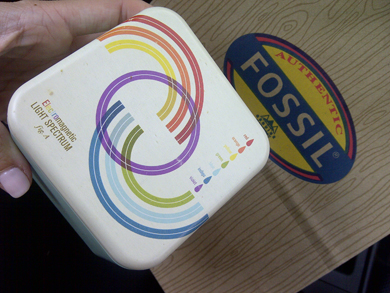 The cute box miss Stella will arrive in, to one lucky winner. I picked this one out, all by myself! ;)
I'm going to have my giveaway open to anywhere in Canada and the USA. Enter away using the Rafflecopter form below. This contest will run until 12:01am on August 31, 2012.