Another week has passed!
So I have another featured special person on my blog again today. It's my co-worker and friend, Julie!! Isn't her outfit perfect for her? So sassy. I love it. I had her entire outfit written out but I misplaced the paper I had written it all on. Let's see how I do…
Top: Zoe (bought at a boutique in Wiarton)

Shoes: Marc Fisher

Shorts: Ricki's

Bracelet: Ricki's

Headband: Local place
My OOTWW: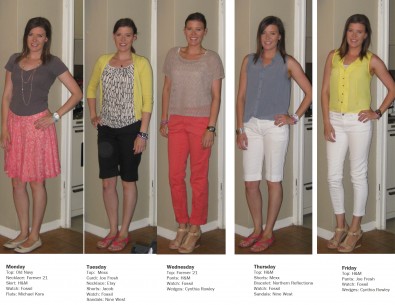 Have a great weekend all!