All too often you hear about people ranting about Customer Service and how disappointed people are with things that have gone wrong with whatever it may be. Today I'm going to RAVE about how great J Crew's customer service. A nice change of scenery, right?
Remember a few weeks ago when I published my blog post on all of the purses I own? Well folks, I'm down a man.
That's right. A new edition to the purse collection quickly went to little purse heaven after just two wears.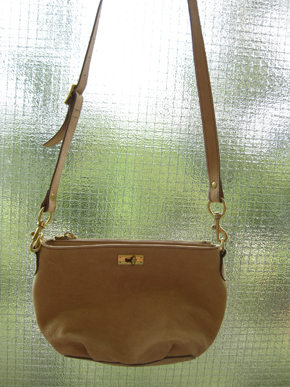 This one right here, the J Crew baby brompton.
I purchased it in February at Yorkdale Mall in Toronto and wore can remember the exact two times I've worn it. One of the days was one of our rare hot days in March, and it was St. Patrick's Day. I wore it with my jeans and immediately regretted the decision as some of my jeans transferred onto the back of the suede-like purse. I put it away for a few months, and took it out again when I went to the KW Multiculutral Festival with Steph in June.
Spotted: J Crew baby brompton.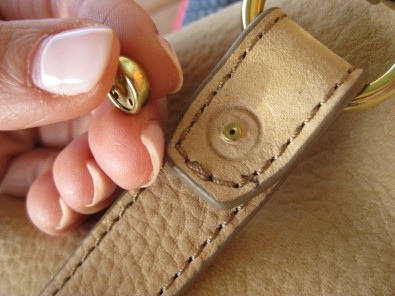 Somehow one of the rivets broke on the purse on just the second wear. It wouldn't normally be a huge deal, but I spent a pretty penny on this purse and since it was a manufacturing problem I decided to e-mail J Crew and see how they could resolve this issue.
Since I purchased the purse in February and I never keep my receipts, I included everything I could about the purchase. Photos of the damaged item, and a record of my MasterCard payment to the Yorkdale J Crew store.
J Crew's 24/7  customer service wrote me back within hours of me sending off my e-mail.  They apologized for the quality issue that I've experienced with the Brompton baby and they said they stand behind their merchandise and would be happy to accept this item for return, and ship them the item back to J Crew at no cost to me. Since I no longer had my receipt, I had to complete as much information about the purchase as I could provide, such as the store location, date of purchase, payment used and an indication of whether I'd like an exchange or credit.
I had a few questions again, before I sent off my purse to them in the States, and again they wrote back just moments later.
I mailed off my purse a week or so ago and it's already been delivered to J Crew. Now is just the waiting game of getting my money back onto my credit card. I must say, I'm pretty impressed with their customer service and because of that, I will continue to shop there. I'm a very happy customer!
Do you have any similar stories about awesome Customer Service you've received in the past? Do tell!
P.S. J Crew is coming to the Eaton Centre in October! So exciting.