You know how you have so much to talk about that your brain is overloaded and you can't seem to get anything out? That's what I feel like with blogging right now. There is just so many fun things to tell you guys about but I'm overwhelmed and can't type it all out. So instead or a wordy blog post this evening, I'll show you some photos from last night. My co-workers and I went out to a swank restaurant/bar and had a super fun, very memorable girls night.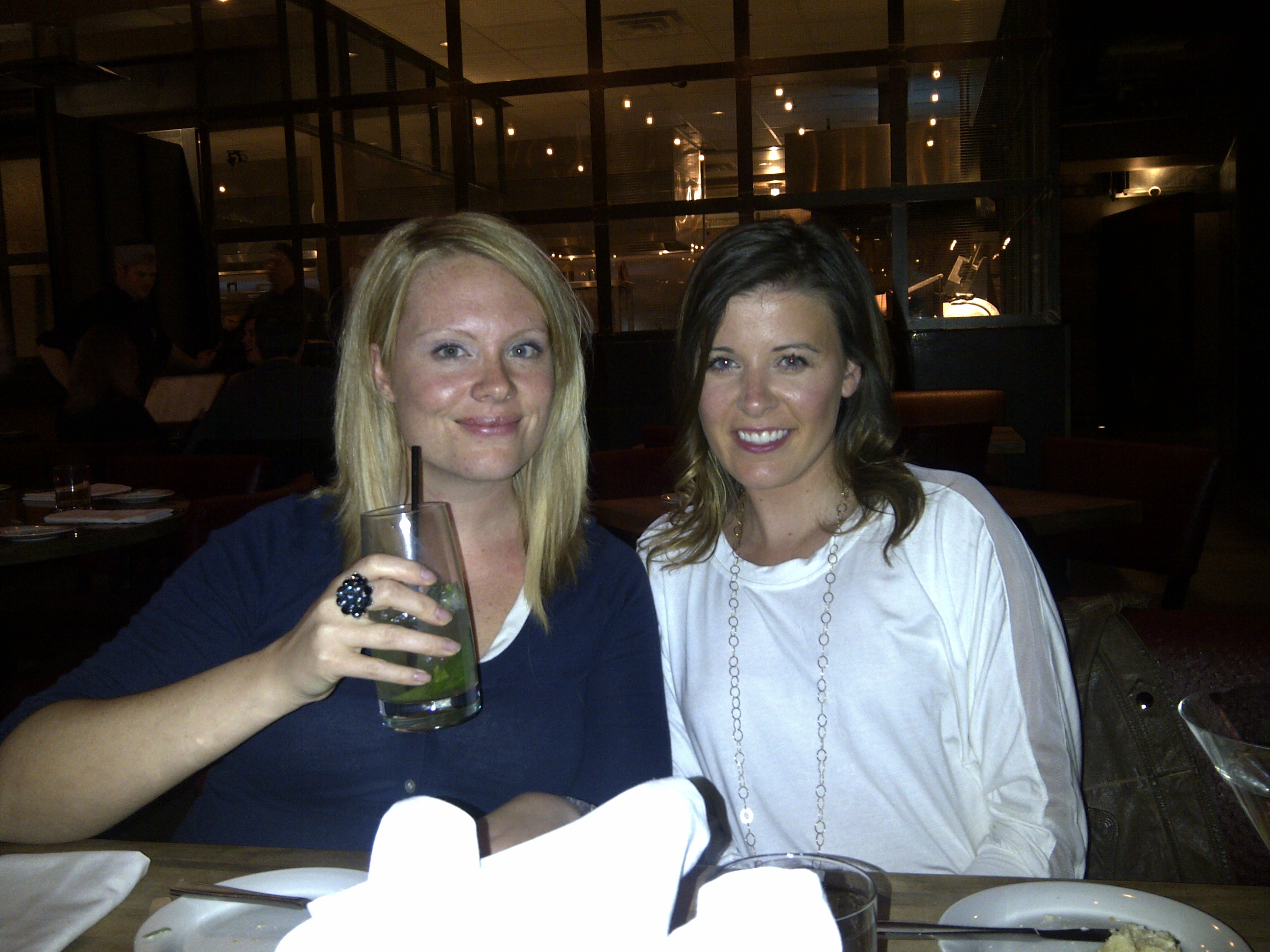 L McMomsie has made a featured appearance on my blog quite a few times in the past.
And I'm sure you're all no stranger to Miss Julie who is on my blog weekly.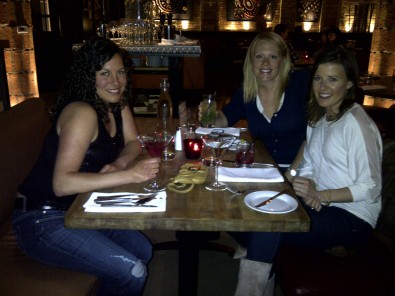 This is all three of us. Our server was fantastic, incredibly fun and hilarious. Plus we were treated SO well and were there for hours and hours.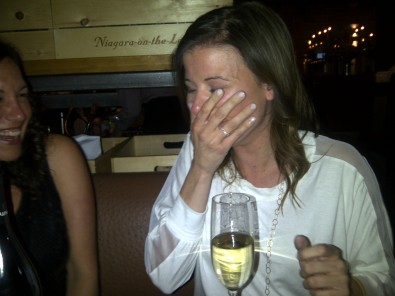 When I laugh, I laugh super hard. Here is proof, I mean look at those veins popping out of my temples! Always a good sign of a fun night.
It's a short week at work, and tomorrow's my Friday. What does everyone have planned for Easter? I'll let you guys know what I'll be up to, after the weekend has passed. Just for safety issues is all. ;) But I'm excited to document the weekend and tell you all about it!
See you tomorrow for the Fashion Friday Thursday post :)
P.S. Did you know that if you use a hydrating serum in the morning on your face, prior to makeup that it's prone to skin flaking? It's so disgusting, but I think I'll have to blog about it. Note to self (and everyone else): Save the serums for the evening!