My co-workers and I got together for another girls night IN (this time) over the weekend. We went to Julie's house!!!
It was so fun, we had a dance party in the basement, went out for pizza for supper and the girls drank! I wasn't mis-behaving this time though, I still had evil hangover memories of the previous girls night out.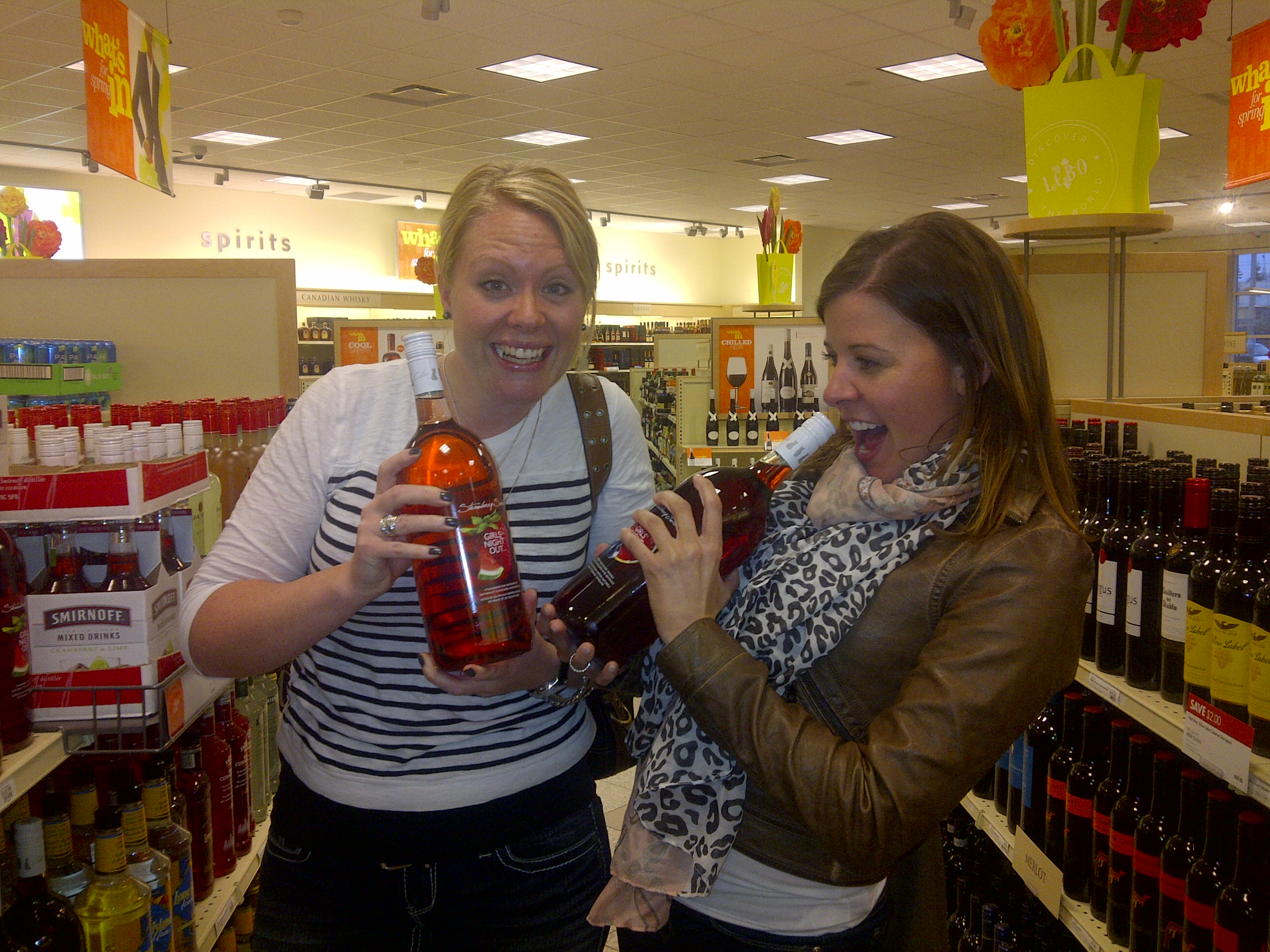 Playing around at the Liquor store. Being the loudest and most sober one's in there. I haven't browsed around the LCBO's in a while, because some of the (new to me) vodka bottles are shaped like perfume bottles! So pretty, lol. We found the wine/spritzer called  "Girls Night Out" that my cousin bought to have with Easter Dinner just a few weekends ago.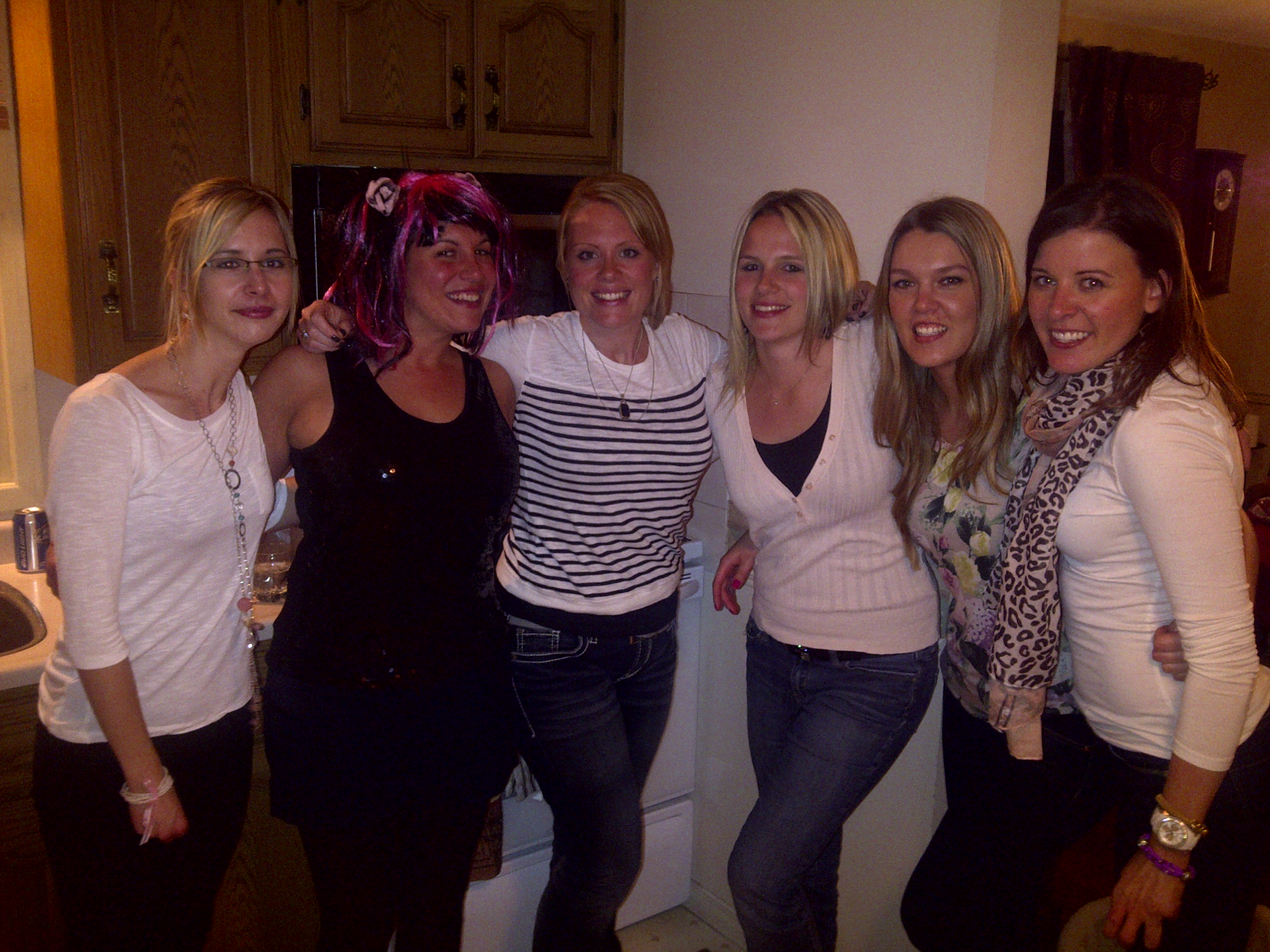 Some of the girls. Mostly Julie's cousins. Can you spot Julie? hhaha I won't show the blonde 80's mullet wig I was wearing. I'm thinking my co-workers may keep that photo in hiding to embarrass me in the future :)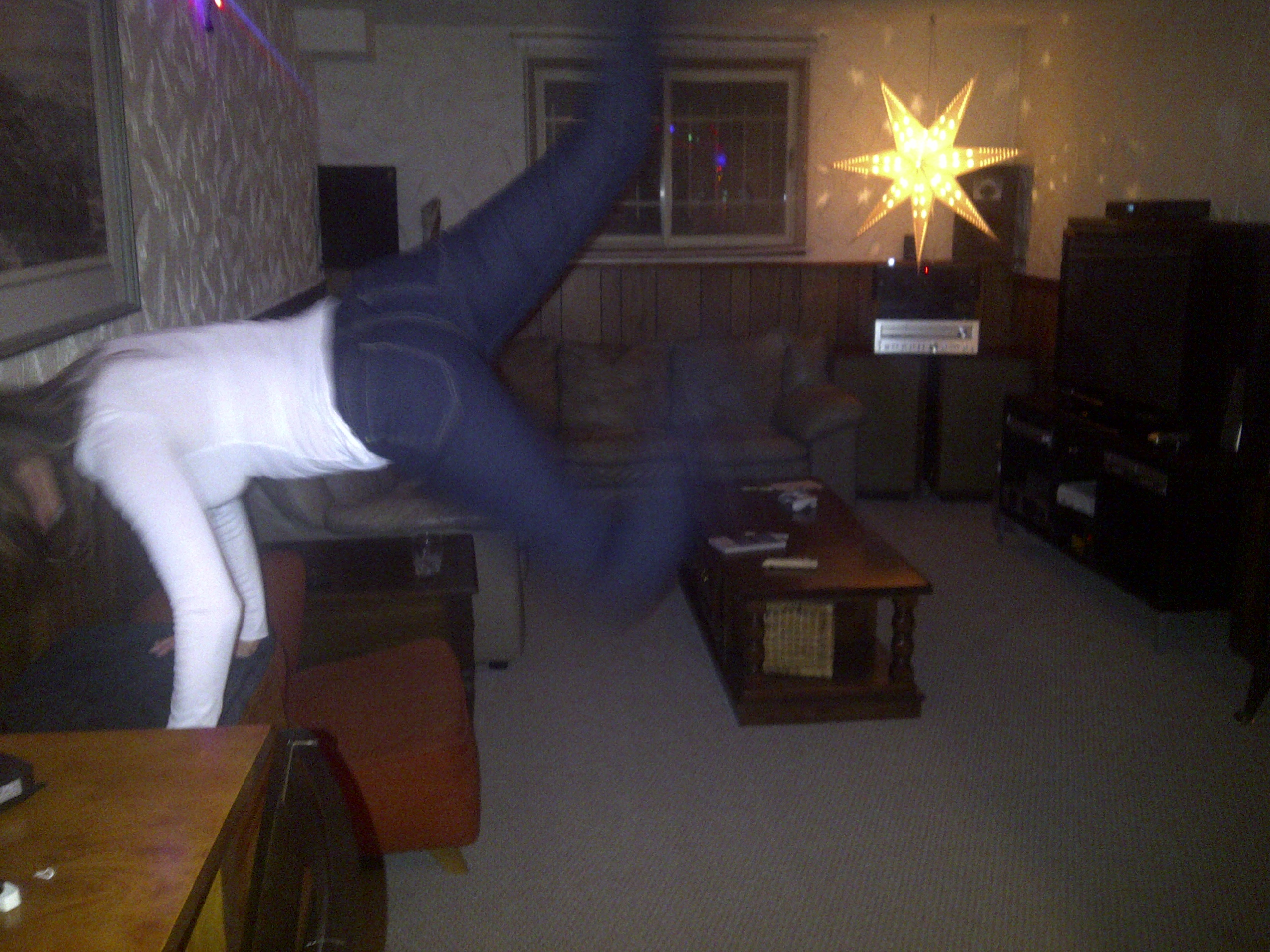 Dance party skills in the basement, put to work. Molly Shannon get those moves on! (Remember I dressed up like Molly Shannon for Halloween?). Love that leverage.
Hope you guys had a wonderful weekend as well! I love girl nights.
I'm off to research this thing called squarespace review, for my website. May see some ch-ch-changes.