This is my second last recap from my vacation in San Diego. It's also going to be the longest since I feel like I've been back forever and haven't posted everything I wanted to show you, lol.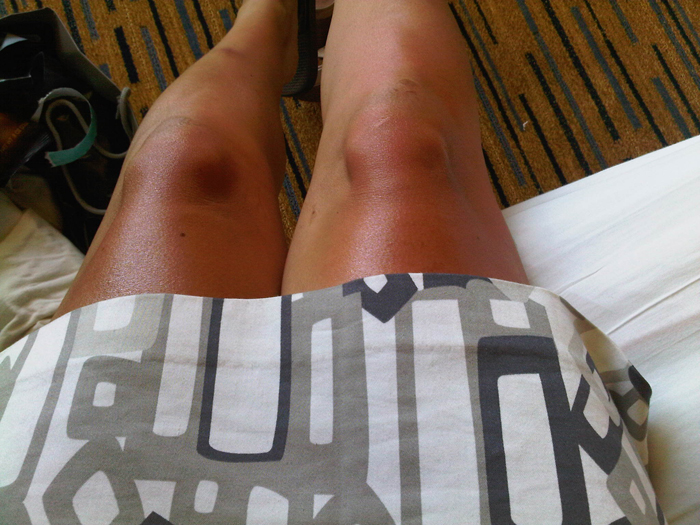 Sunny San Diego burnt me to a crisp. Look how red I was. Ouch ouch ouch.
In-N-Out is a fast food restaurant only in California (though supposedly it's branching out to other states), and the girls said it was a must-try! The neat thing about In-N-Out is that the food is fresh, never frozen and the potatoes are all made from scratch. I liked the old school style of it. Like it's from the 50's!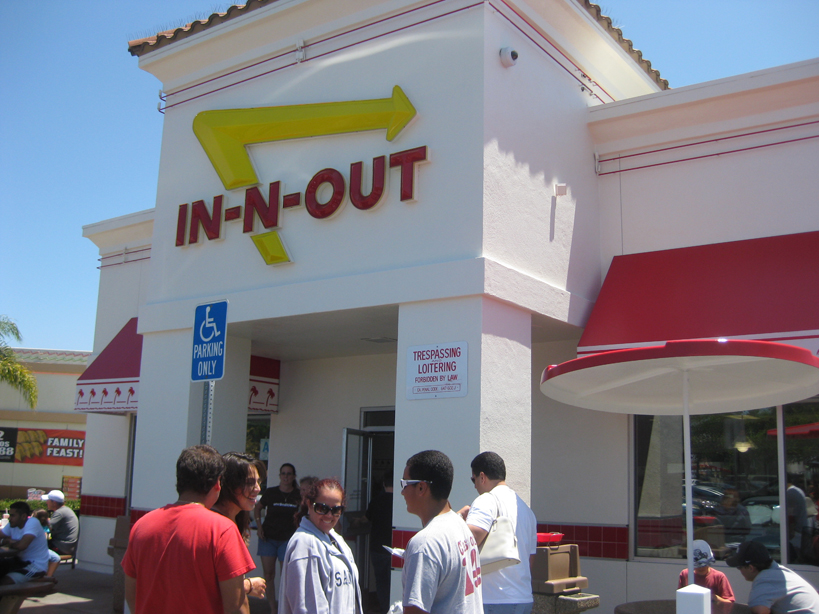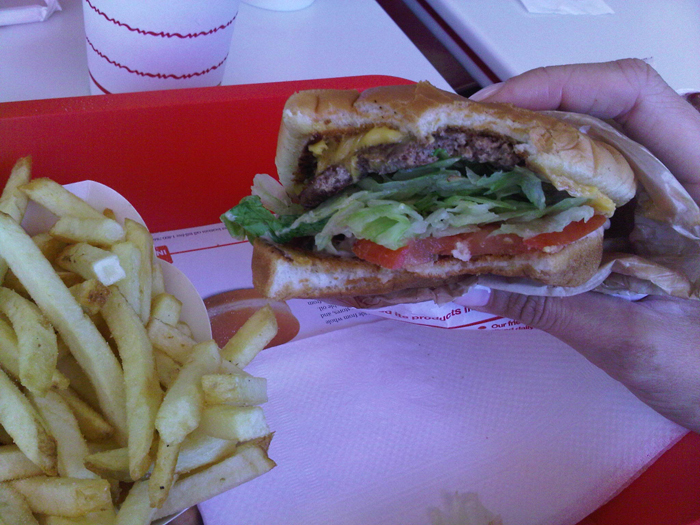 Shannon and I in the backseat of Judy's car, all covered up from too much sun the previous day.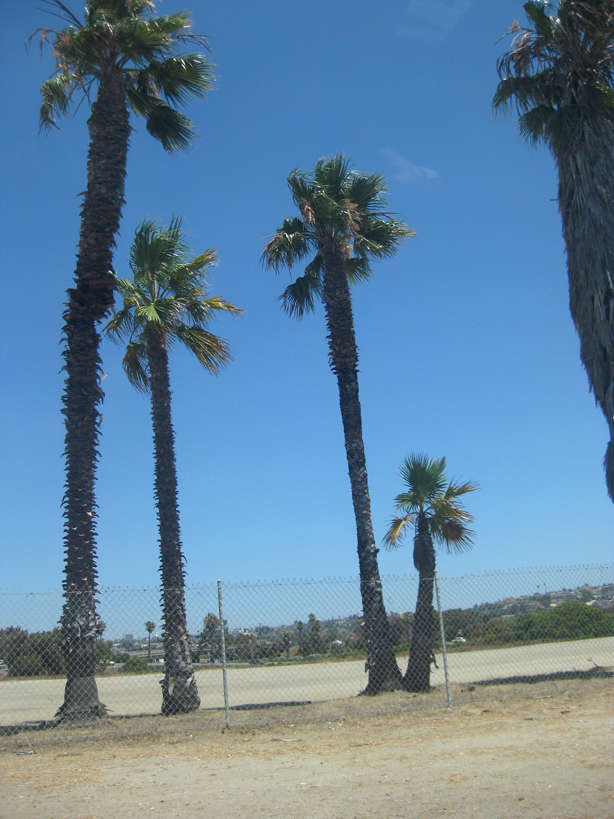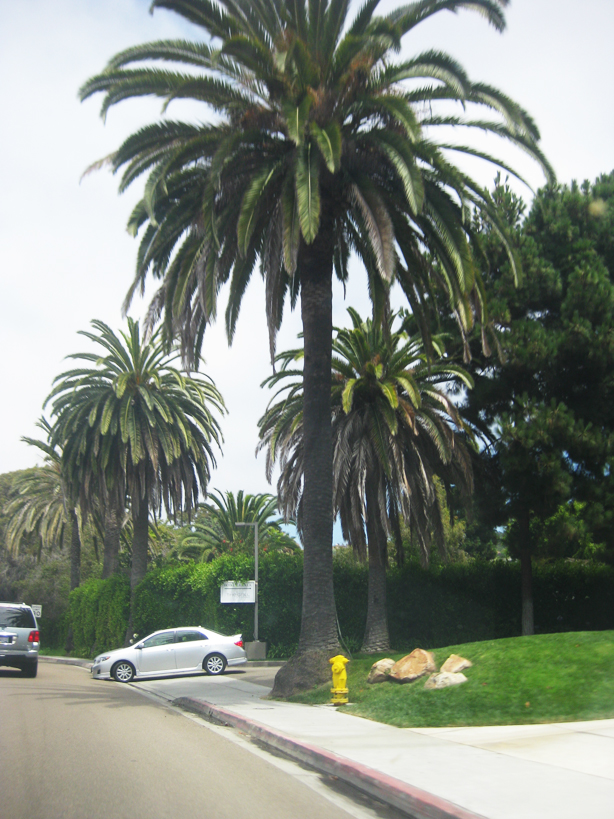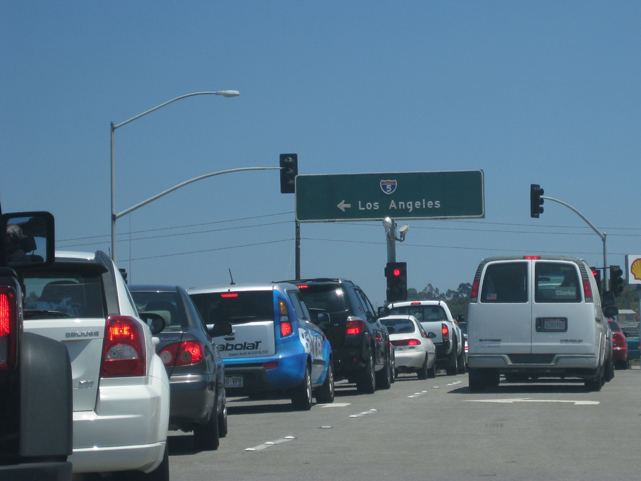 We're just two hours south of Los Angeles. Let's go!
This was a Mormon Church that we passed along the freeway. Incredible architecture.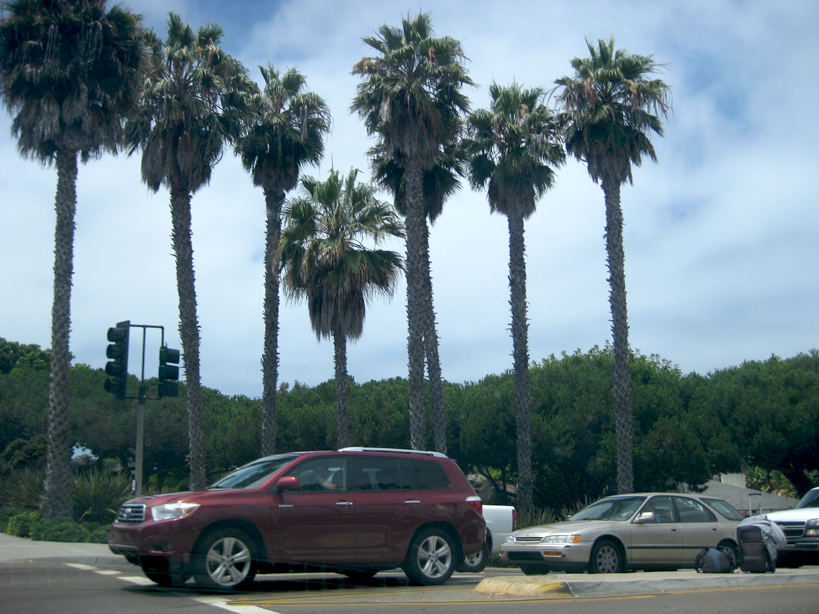 So. Many. Palm trees. I love them!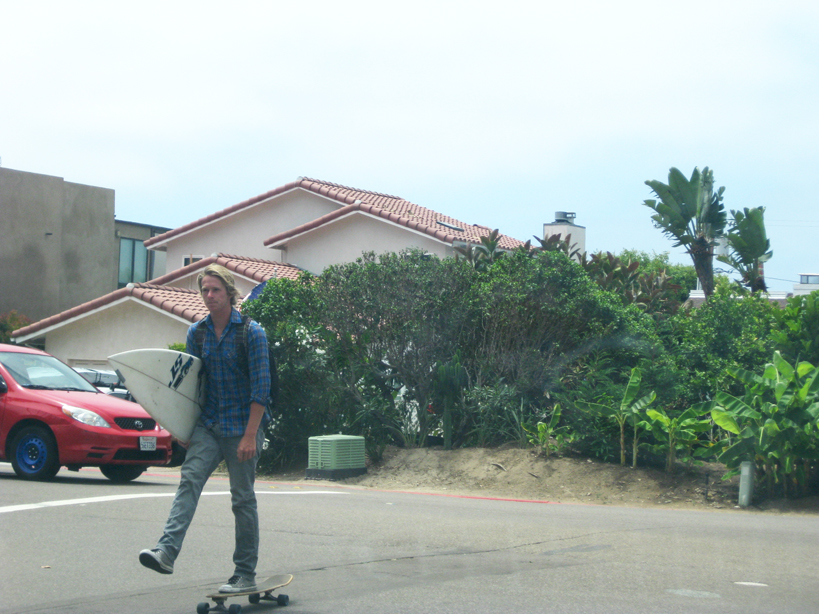 Suitable photo – a surfer on a skateboard. I thought this was neat :) I don't think he minded a car full of girls smiling at him and taking his photo. AH! Paparazzi!
Surfers, heading to the beach.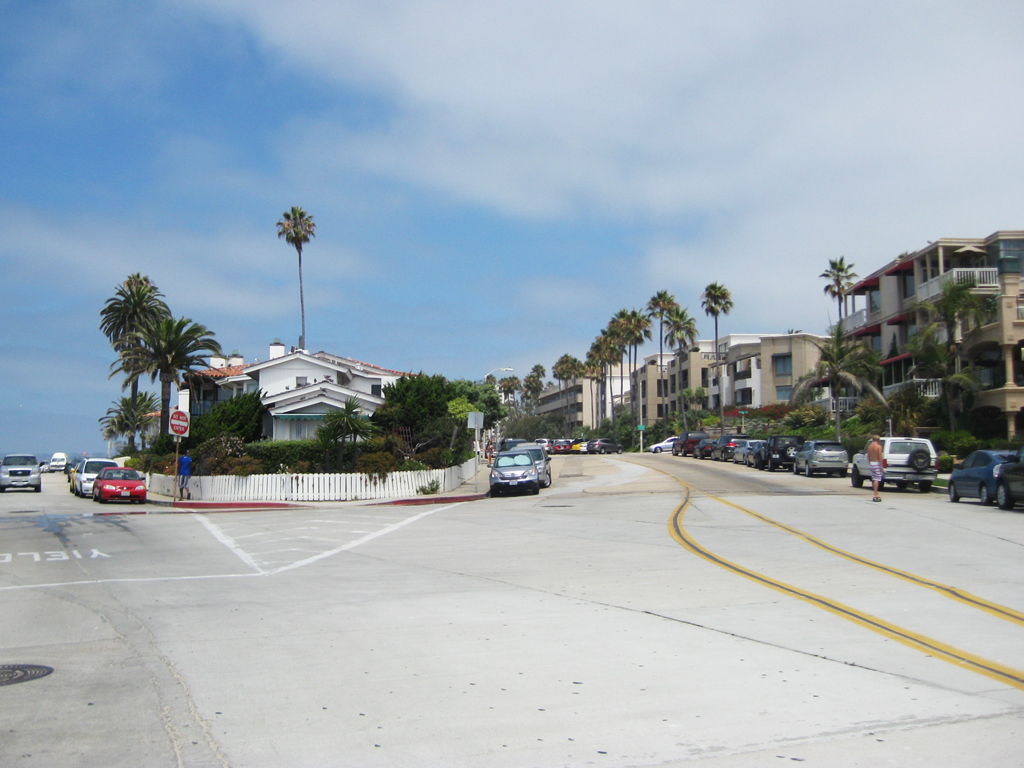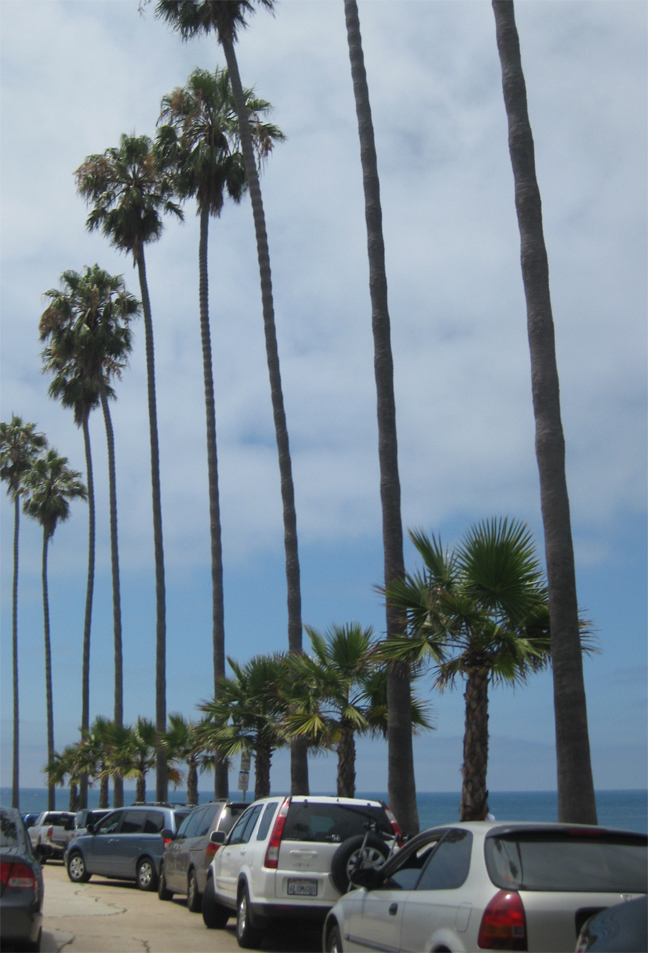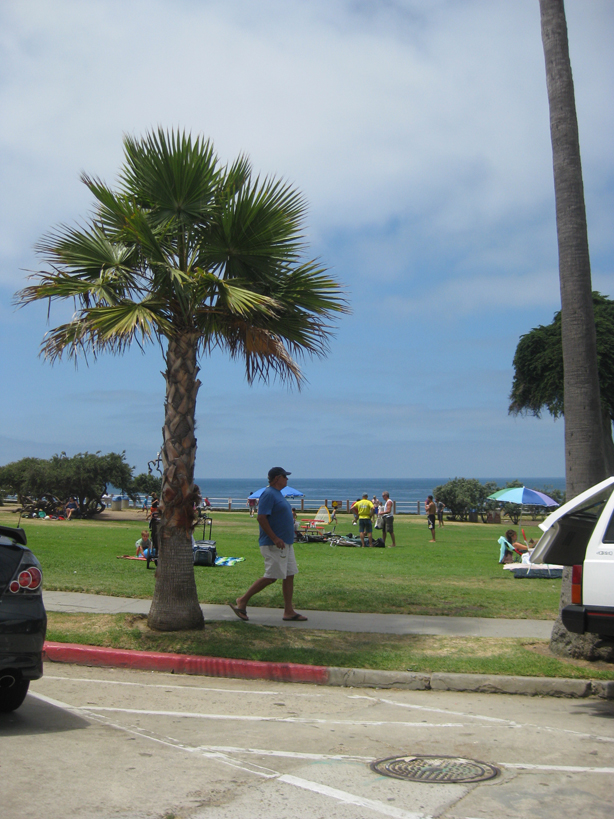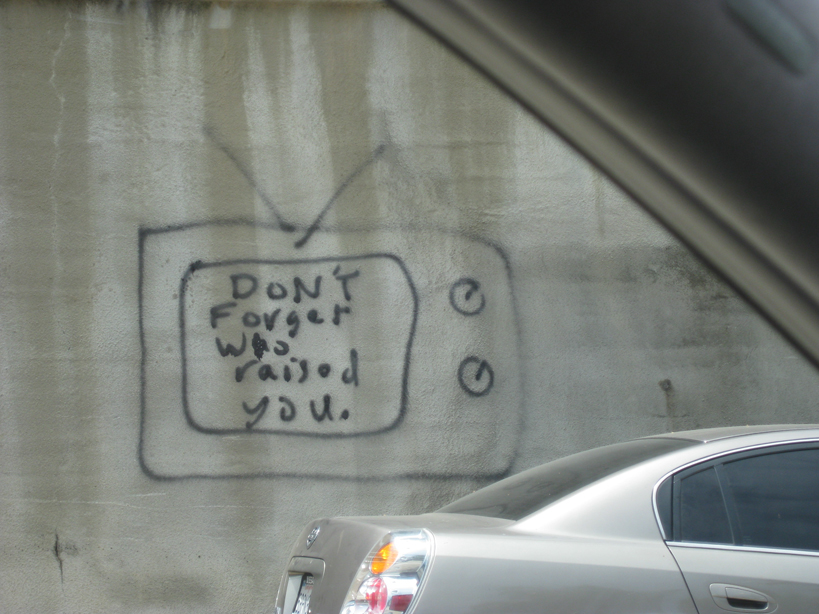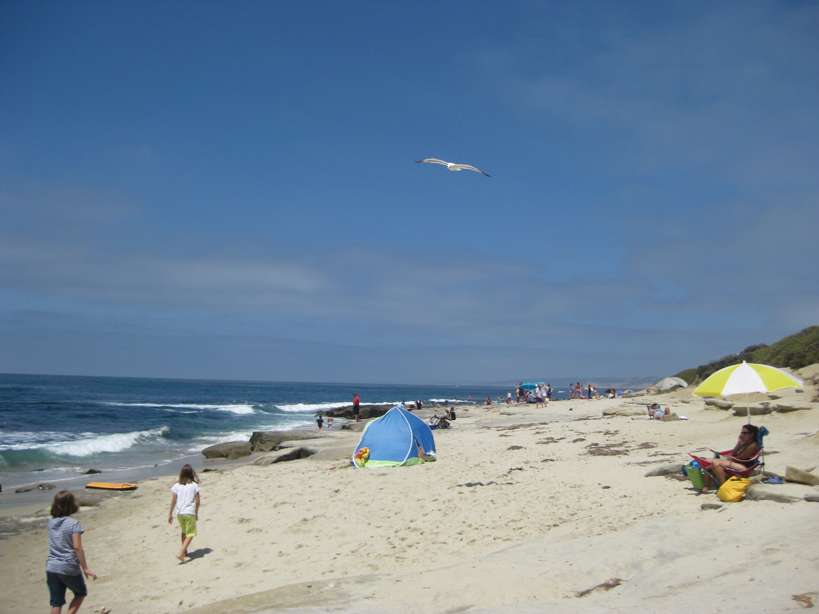 Pacific beach!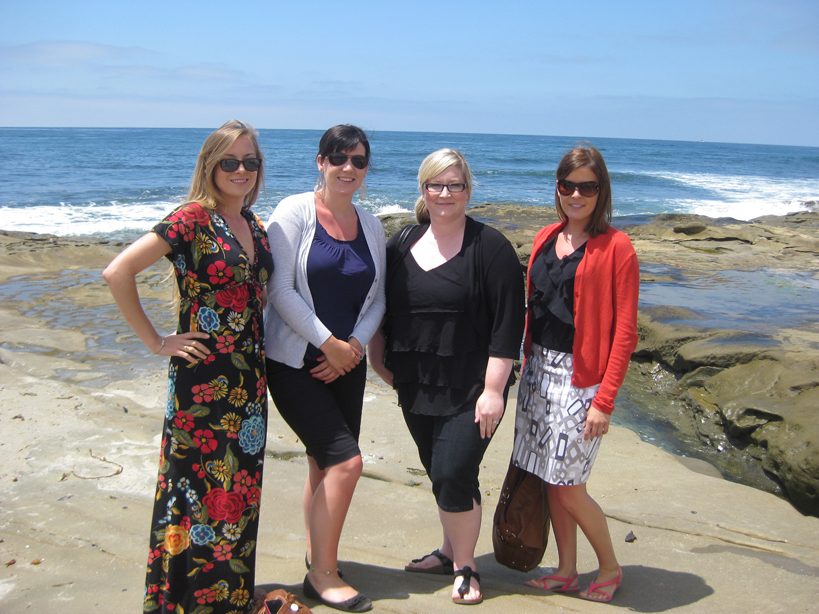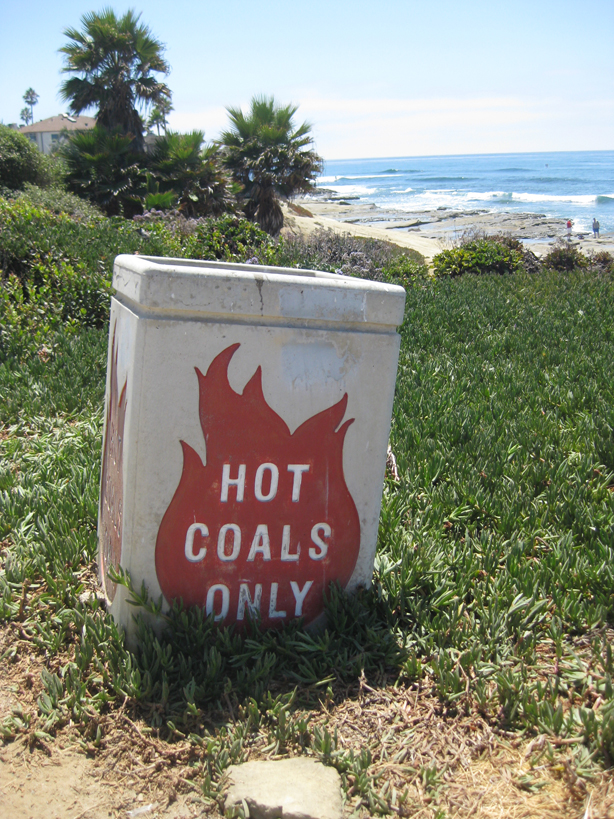 Where were we off to next?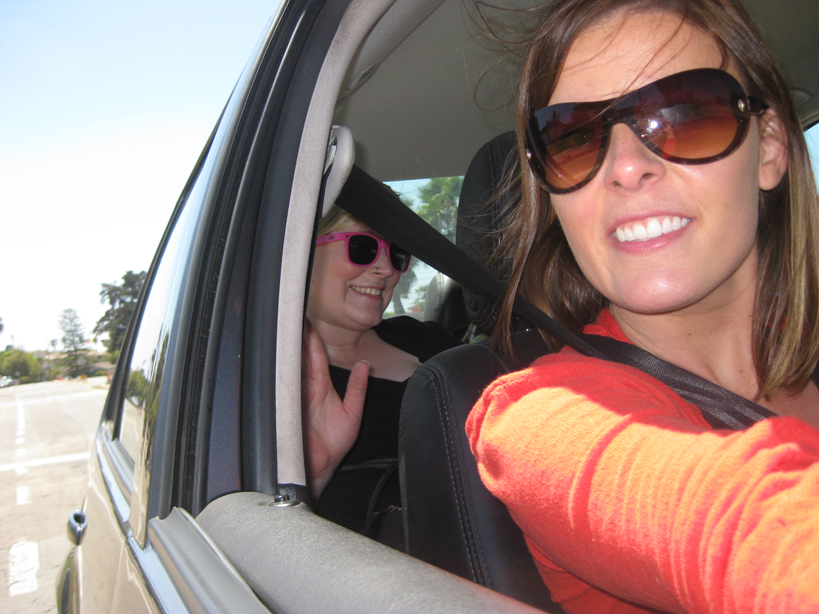 Judy then drove us up to Mt. Soledad, which was a memorial area for the Veterans, which overlooked the city of San Diego. I took photos of the city, but they weren't that interesting, so here are some photos of us girls, once again :)
We went driving around for a surf store to do some shopping, but we ended up at a rental place. Fail!
So we drove around a bit more, saw this cute antique car.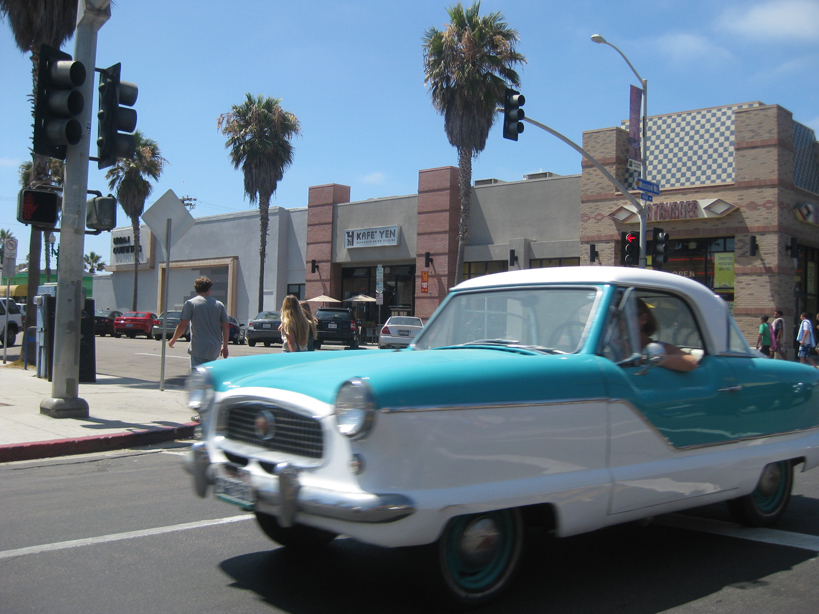 Then found our way to a Surfing rental and retail store. I bought the Boyf a nice shirt, and a tank top for myself. Shannon ended up buying some very neat pieces of art at this spot. Check out the driftwood all modeled into a wave.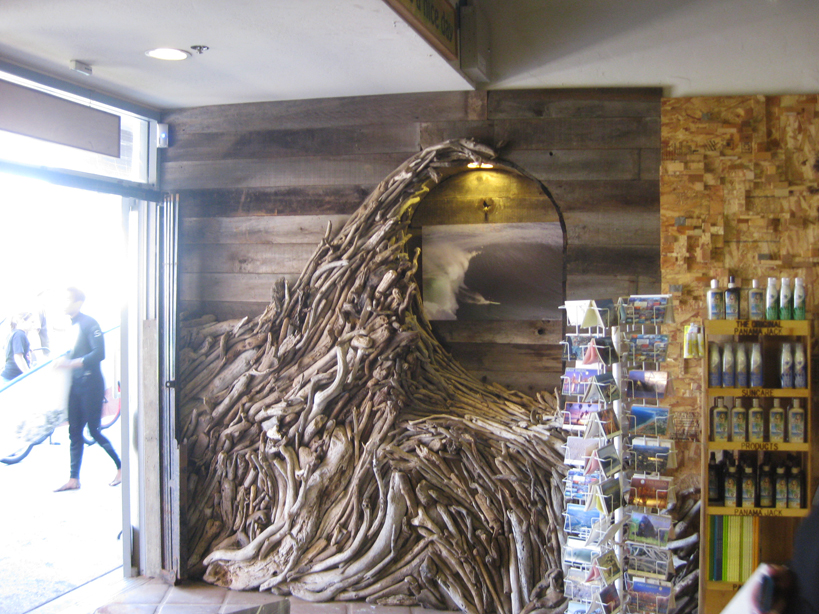 Boy this was a fun day. Judy knowing her way around the city, taking us places. Unfortunately Judy had to leave us for a few hours (she lives in San Diego) so we took her car for the afternoon and then headed to Target!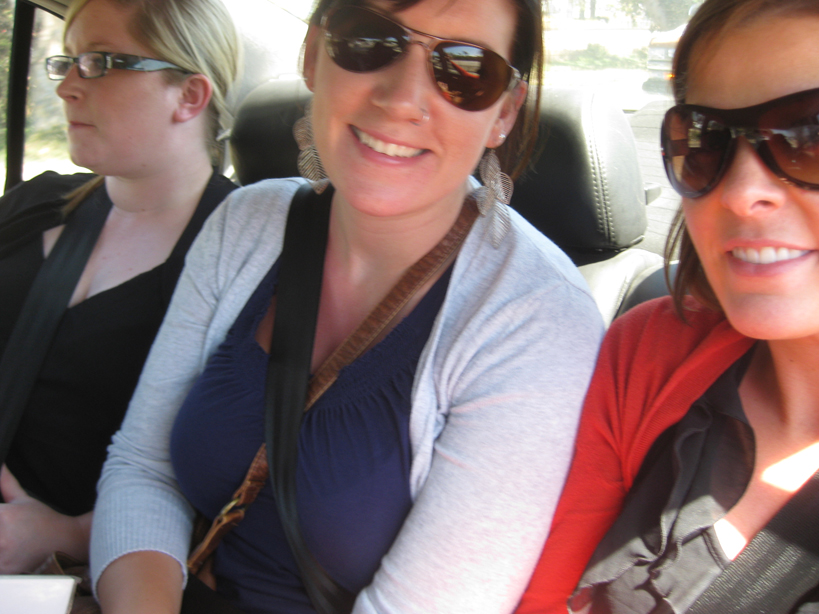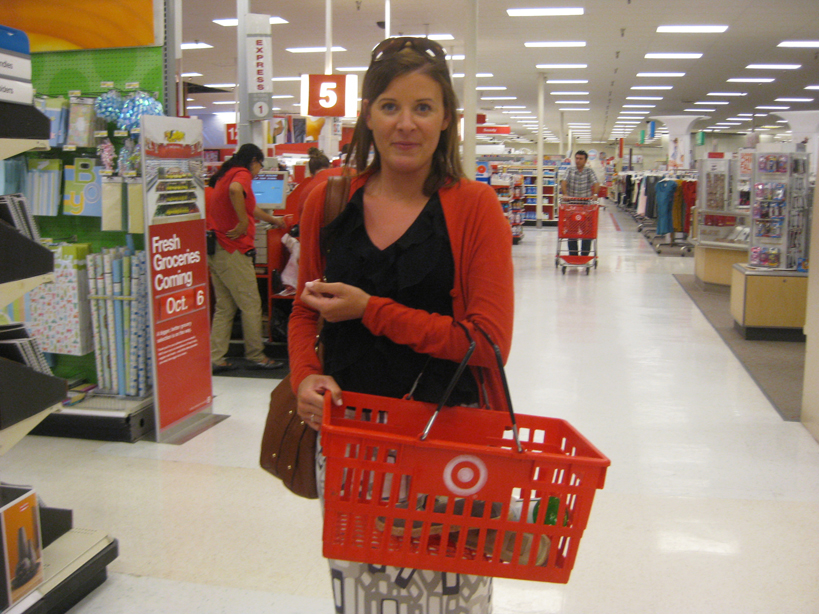 We then dropped two out of us four girls wanted to go shopping/back to the hotel. So Jess and I stole Judy's car and went for a cruise around town!
This was our hotel, massive right? Twin towers – 25 floors each. We had the best room # ever: 2011.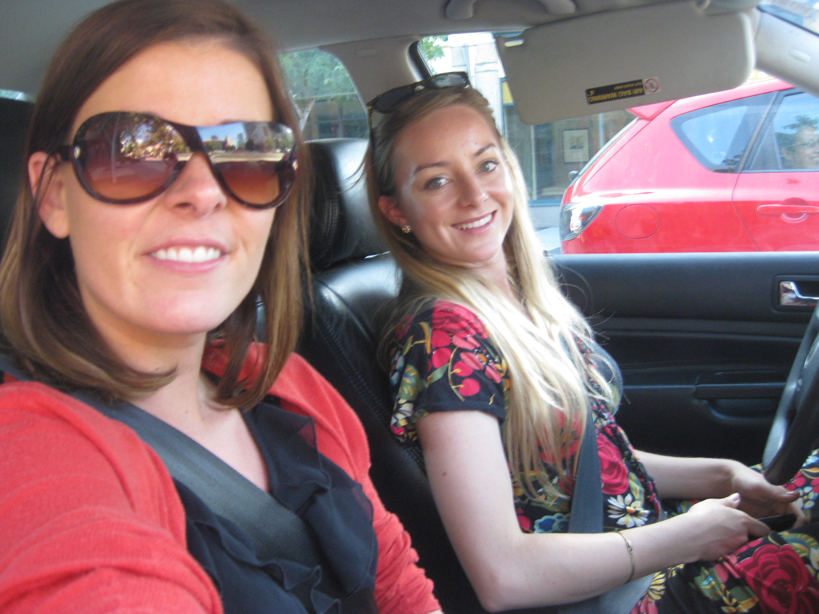 Taking Judy's car for a little jaunt back to Fashion Valley Mall we went! ha!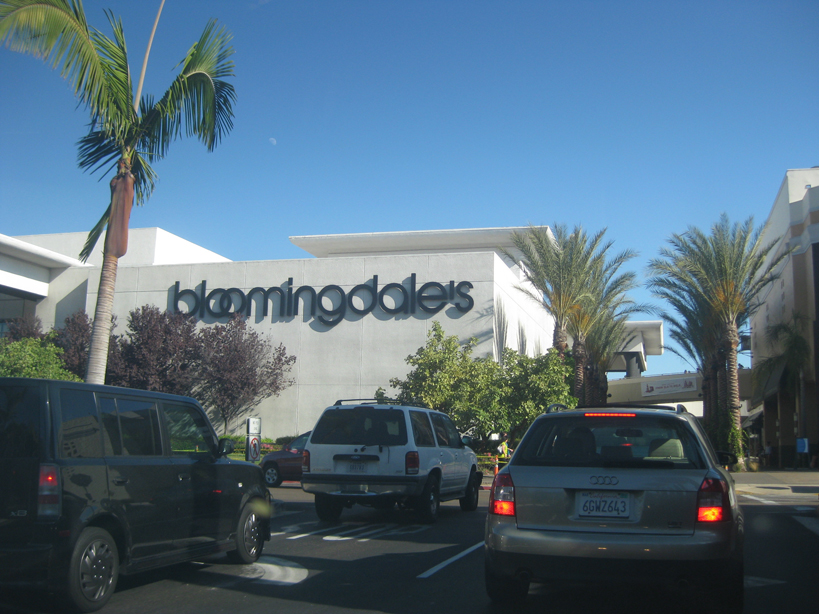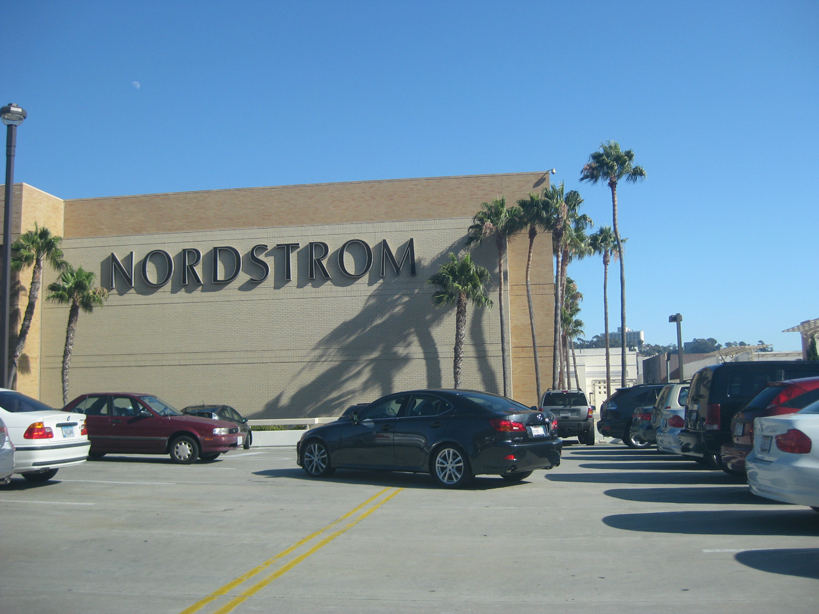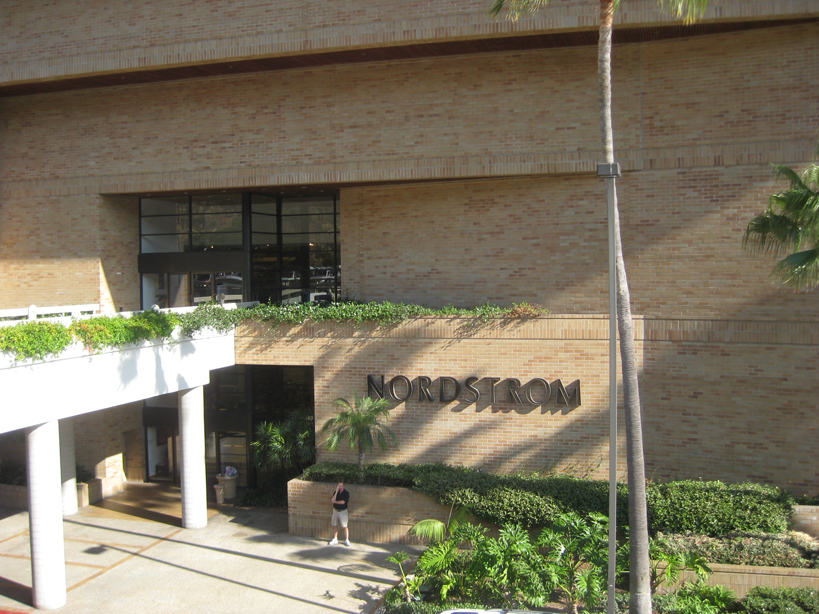 First stop. Kate Spade.
Business in the front, party in the back. Too bad these heels were uncomfortable and felt cheap on my foot. Otherwise, they would've been mine.
We headed back to Norstrom where I purchased some super sparkly earrings for $30!
Eating dinner at The Marble Room (an old Brothel).
That is that! Our final night in San Diego. Tomorrow will just be a short blog entry about my last (morning) there. Sad!!
Psst: Even though my computer is broke at home, I'm still pumping out blog posts from my old school laptop that feels like whenever I lay it on anything the object is going to catch fire. So stay tuned. I'll need a power supply "or worse" the boyfriend says. Maybe it's just an easy fix like getting pc to tv cables, or something. I don't know.