My funny friendular Stephanie tagged me in an Awesome Blogger Award. I love these tags! Remember e-mail survey's that used to go around in the early 2000's? I was SO addicted to those, so sad when they fizzled out.
Background info on Stephanie. Our very first meeting was captured at Angela (OhSheGlows) birthday potluck. Literally within minutes of meeting, we clicked and laughed til we were left alone in a room together due to our immaturity lol. I heart her and her blog and I'm so glad she tagged me in this thingie…
I too, like Stephanie agree that this is going to be difficult for me to answer thus the reason why it's taken me a few days to fill it out since she's tagged me. It's a favorite's tag – and I don't have favorites. Well, I do. I have a lot in fact. It's hard to narrow it down! Well. Let's get it started!
What is your favorite cartoon character?

I'm going to go oldschool and say Tom & Jerry. Who remembers them? Or the Bugs Bunny Show. I always loved Bugsy. Or Sylvster the cat with the tweety bird. Remember? OMG too many, I apologize in advance for my next few answers. Told you I have too many favorites.
What is your favorite thing to photograph?
What is your favorite thing to cook?

Chicken. Chicken's always a safe bet with me. Yumeh!
Chicken ranch salad
||
Chicken panini's
||
Crispy Dill Chicken
||
Chicken Quesadillas
What is your favorite way to exercise?

I think that's an easy one this year.
CrossFit
.
What is your favorite movie?

This took me forever to remember. I had to ask my boyfriend what the names were since I'm terrible at that sort of thing. "What's the movie where Leo DeCaprio gets his hands mangled?" lol.. I don't know. I have a lot of favorite movies or movies that I really like:Â  Hannibal Trilogy, True Grit, The Departed, There Will Be Blood, No Country For Old Men. I also really love comedies like Super Troopers, and Bridesmaids. Will Ferrel is also a super funny guy and I love all of his movies.

What is your favorite article of clothing?
I'd say probably an easy basic v-neck tee from Old Navy. It's super easy to wear to work, or hang around at home. I'm versatile didn't you know.
What is your favorite flower?
I like big fluffy ones lately. Like peonies. Aren't they pretty??
(
source
)
What is your favorite breakfast?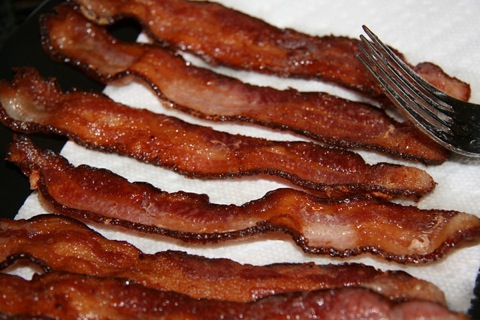 I LOVE BACON. I have it about once a year, literally. Since my Boyfriend and I never buy it for ourselves — I only eat it when I'm in Newfoundland during Christmas/Holidays.
What is your favorite book?
Um. I'm going to sheepishly pass on this one. I haven't read a book in a number of years… so I can't elaborate on a fav! Any recommendations? lol
You're it!
Jill from Bluegass Belle
Courtney from Sweet Tooth Sweet Life
Mindy from Finding Silver Linings