It's a holiday here in Ontario today, and it's called "Family Day". I'm here writing a blog post on family day. I'll quickly write this and get back to my two guys, Alfie the dog and Scott the Boyf. ha! Okay so YAY!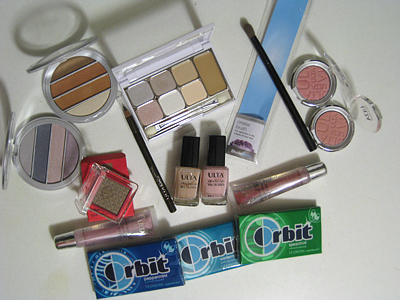 I love surprises!
Okay, it wasn't a surprise. More like an organized surprise. Since I did a makeup swap with Katie, my friend who lives in Texas. I bought her some items that you cannot access in the states, and she sent me some nice goodies as well! I received the package a week or so ago and I filmed a video about it. Check it out! Also, I don't have nodular acne so I'm not sure how that would affect your skin, if you do have problems with that.

[click the photo to go to the video]

SO HAPPY! I love swaps! I already want to do another one!