I didn't lay out all my clothes on Sunday for the work week like I usually did. Perhaps it's because of all the subliminal stress the stupid duvet has given me. I had Monday's picked out but that was it. I decided to do some fashion blog hunting down for inspiration and totally found some! I think I may keep this up!
This OOTWW (Outfit of the work week) is a little different than my usual's. I'm not stuck for ideas on what to wear myself, but as I mentioned I didn't have time to lay out different outfits on Sunday. So I went day to day picking out a certain outfit the night before. I was also inspired by a lot of things by Jessica Alba this week. Umm.

Monday was my own thing and since it was ♥ v-day ♥ I wanted to wear something red. I don't own a lot of red pieces because I have rosey cheeks and I feel as if I don't look all that great in it. But here we go with a coral red top for Valentines day.
Tuesdays outfit was inspired by Jessica Alba's whole ensemble.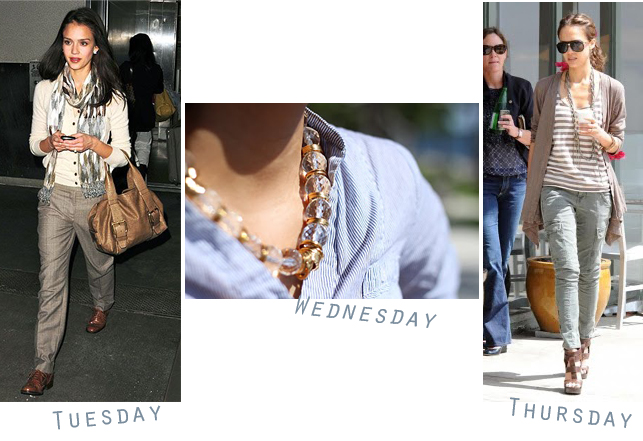 See?

Wednesday was inspired just by this striped shirt and necklace. I have a clear necklace and a striped shirt too! Thursday, also chosen from a paparazzi shot of Jessica Alba. I think  searching for images like this definitely helps me immensely. Especially finding someone with similar style to me. Oh Hai Jessica Alba—my style twin.
Onto my outfit of the work week: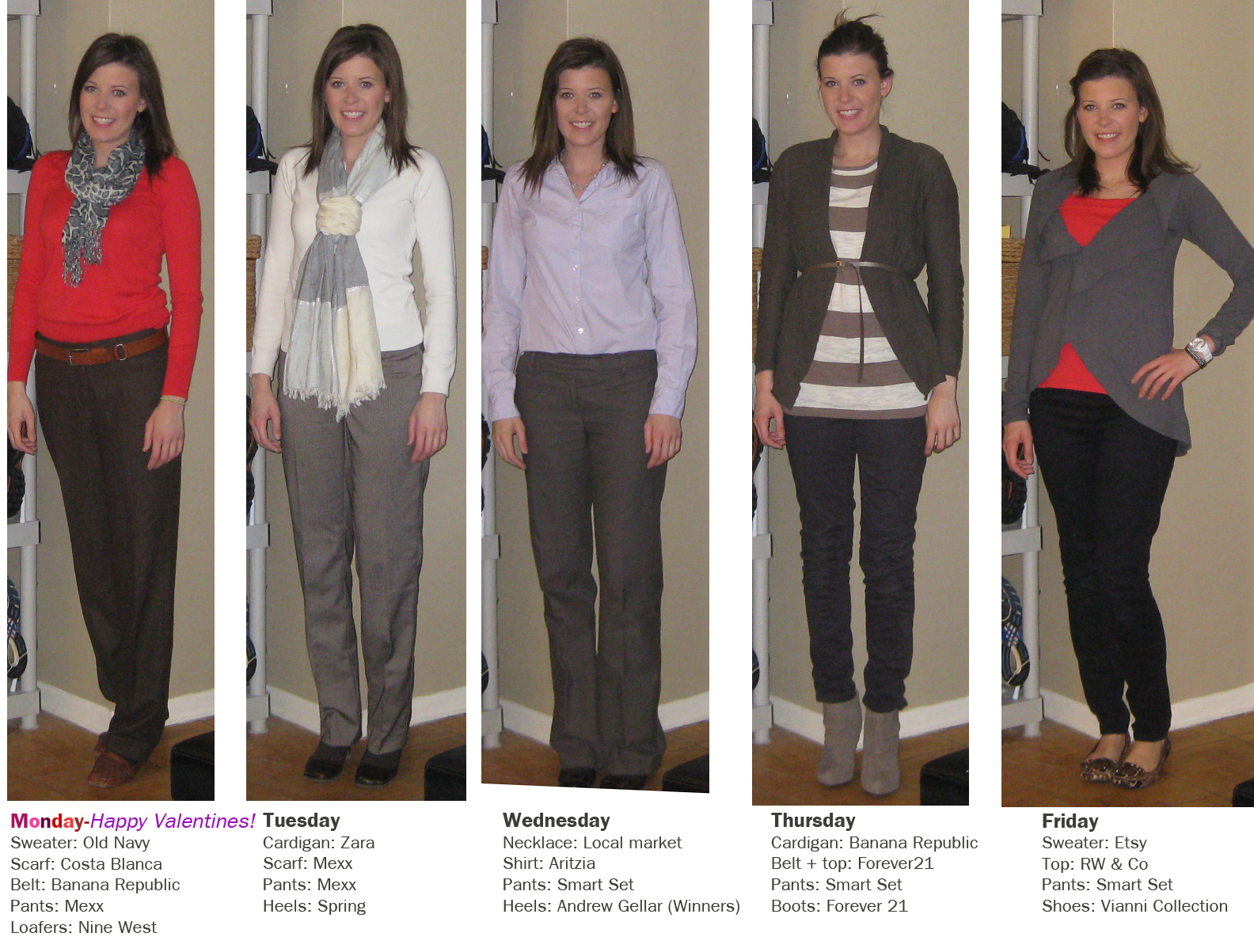 The end! Enjoy your weekend!