In case you guys aren't checking my YouTube channel (which you need to subscribe to!), I'm posting my two newest videos!
Eyeshadow "tutorial" in quotes, yes because I feel like I'm not a pro. I mean, well you'll see when you watch the video how gimpy my hands are. HA!

[Click the image to watch the video]

Next, my everyday makeup routine. Ooh la la.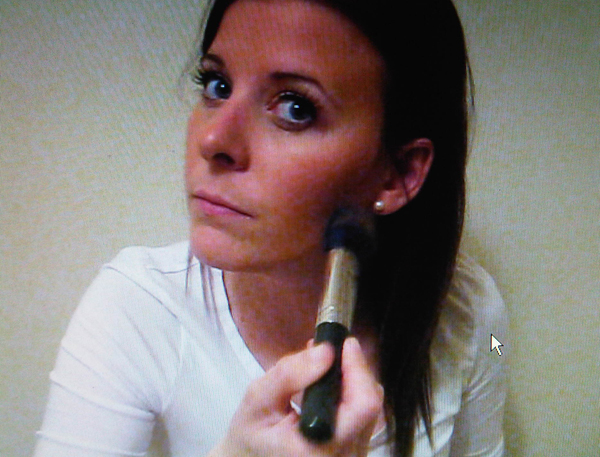 [Click the image to watch the video]
I woke up and made my boyfriend a fancy omelet with chicken and red peppers, then some hashbrowns and sausages. I'm not a huge breakfast fan and I rarely eat big breakfasts. I much prefer suppers to be my big meal of the day. So tonight we're treating ourselves to some $3.77 Crescendo chicken pizza that we bought last night.
I ended up cleaning ALL day today, as in literally scrubbed the kitchen from top to bottom, and mopped the floors, I also mopped the porch/front entrance as that was getting a bit salty from our winter boots, and finally the bathroom was scrubbed down til the tiles sparkled.
Time for a break from all those jobs I say!