Ooooo I love prizes! Pam held a contest on her site. I WON… and the other day I received my package!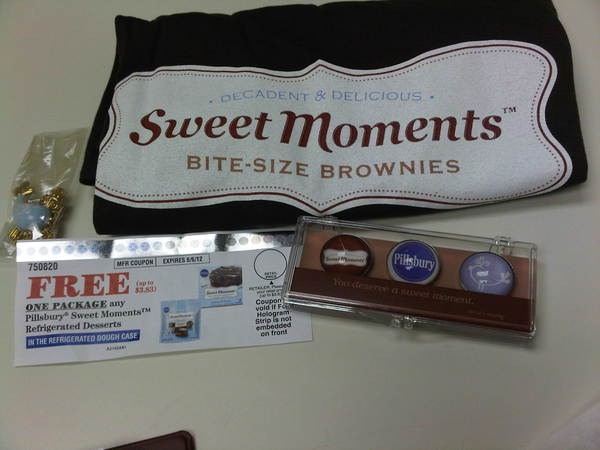 I love the t-shirt, the adorable necklace and …aww the magnets.
Okay. I guess I love everything
Now, I haven't seen these "Sweet Moments" packages in stores at all, actually. That and the fact the coupon actually said valid only in the USA.So my win, is going to be another win, for another person located in the USA. It's a coupon for a FREE one package of Pillsbury Sweet Moments Refrigerated Desserts. Anyone want it?

Comment away (USA only) and I'll pick someone randomly at the end of the day/week/whenever. Clearly I have no real deadline,  and that's ok.