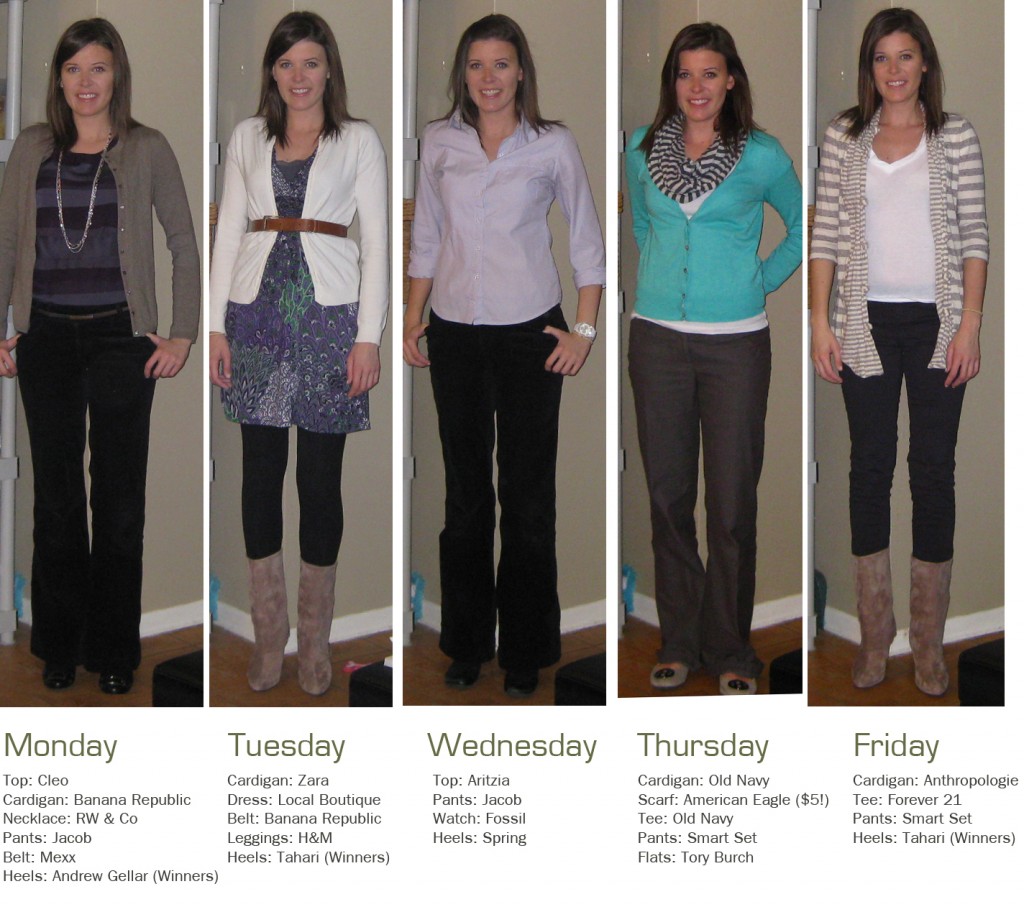 Tuesday: Wasn't sure whether or not to wear it how it was, or pair it with the green cardigan and black boots shown below. What do you think?
Wednesday:Â  I really liked my outfit and even got a compliment from my co-worker (Hi Julie!). It just didn't photograph well.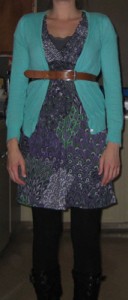 What is everyone doing this weekend? I think I may end up going Christmas shopping (anyone have MP3 players in their list?). I have so many ideas, I wish I could share — except my whole family and friends read this blog. Sarryyyy. ;)
Enter my giveaway! It's for US residents only, and ends tomorrow.