Booties being shoes. Not bums, that is ;)
Well, it's safe to say I'm obsessed with looking at shoes online.
I still have a pair of Tory Burch flats bookmarked for 6 months that I check on a weekly basis to see if there's a sale going on. Oh I lust after thee.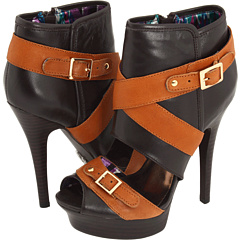 Zappo's now ships to Canada.
$59.95? Not bad, and not as high as my 4″ boots. These are only 2+ ish..
The reviews on this bootie says they're not 2 inch heels but rather 4 or more! Dang.
Aren't these mummy-inspired booties cute too? Too bad they're sold out of my size (8.5).
I also recently found this online store called Urban Og, which are amazingly priced if you just want some inexpensive stylish shoes. Except the shipping to Canada is about $17 per pair. They have some pretty stylin booties as well. I'm wearing a nice sage green dress to my companies Christmas party next month, as well to a wedding when I go home for Christmas. I'm looking for some tan/nude maybe suede booties (like the mummy one's shown above) to wear to both places.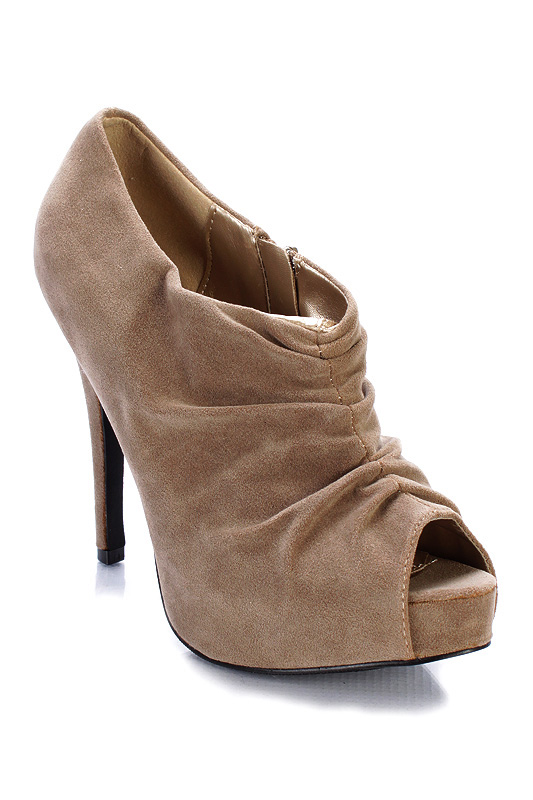 These are a bit crazy high for me. 4.5″ with a 1″ platform. $24.80 for them though!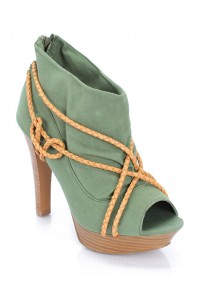 Could be cute? $25.20
Guess it's safe to say I love  booties this season.
What kind of shoes do you wear on a regular basis?
To work I wear fancier shoes than I do on the weekends. As you can tell I'm getting into fancier footwear like booties, boots and heels. I think it's because I don't really want to dress up on the weekends and want to relax a bit more with a jeans and a tee.