Outfit of the work week September 27 to October 1.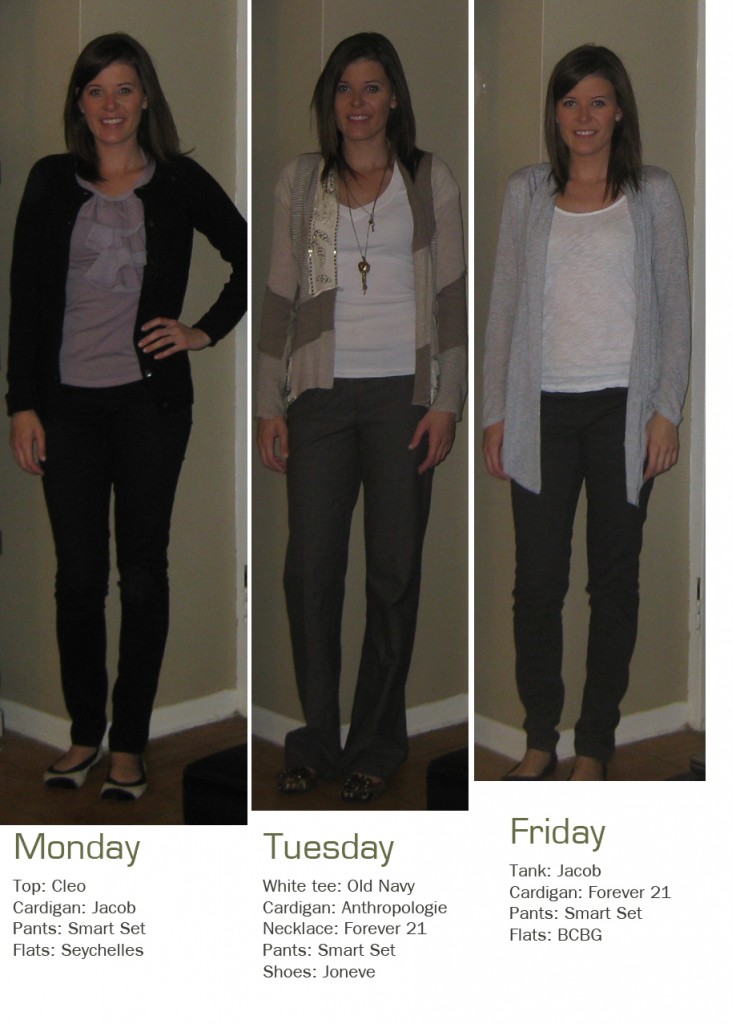 I was off sick on Wednesday and Thursday, therefore no outfits posted then. My shoes are cut off on Friday and I don't know why. The camera is in the same spot as it always is. I was wearing my new flats that I got on Monday.
Have a good Saturday! I'm off to pick up a few things. Tomorrow I'll have some exciting news.