Had a busy weekend indeed.
I was super nerdy and took my car out to snap some photos of it while it was all shined up. Because I knew the very next morning we'd be driving 300+kms to Muskoka and it'd be all bugged up on the front. The boyf had a triathlon up there so we got back not too long ago — I have to say I don't think I'm a fan of driving 4 hours each way in less than 24 hours. Even though I wasn't the one driving, I'm still pretty exhausted. I'll post photos tomorrow some time. It was fun I even tweeted all day about it — go ahead and follow me!
My top got a few compliments though! I ordered it off Etsy and I freakin love it.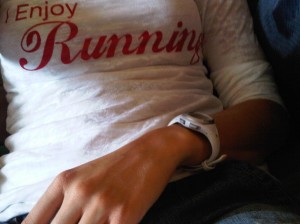 Obviously.

Will post more tomorrow, I should probably get supper on the go…