More polyvore outfits. I swear, this would keep anyone occupied while waiting on significant others to get ready and head out. Moving along…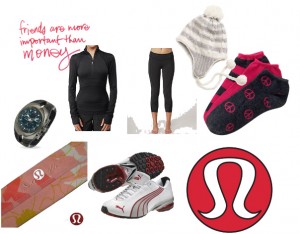 [click to enlarge photo]
Check out the lululemon gear I have going on. They didn't have these running pants that I bought on huge sale during the Boxing day sale ( saved some good $$$!), but none the less I made it happen. Looks cute hey? I don't run outdoors because I'm lame, but this is what I'd be sportin' on a treadmill or just having a generally lazy day and just wanted to be in the most comfortable clothes. For some reason this one didn't save on my polyvore site. LAME! I really hate those pink and grey "peace sign/striped" socks I have listed – but polyvore isn't exactly a sock loving website. It was difficult to find! So I went with the first short ankle pair I saw. Thrilling.

Also, I made this svvvanky outfit. Totally made up that word. Loveeeee it.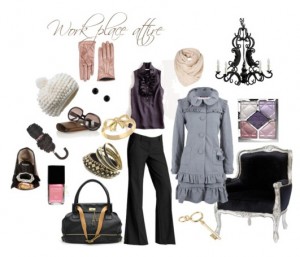 [click to enlarge photo]
Don't you love that purse, too? Ugh. I die.