Nobody wants their face to look cakey after taking the time to put on foundation to cover up flaws. Am I right?
Even with liquid foundation, it sometimes looks as if I have a cake–face some mornings and I'm not sure why. (Sad face).

But fret not, I have a cure ladies! Remember when I posted here, and here about the wonderful lip balm and cream called Avène?  I decided to pick up some spray that is basically spring water that you spritz on your face to set your make up. A little less harsh than MAC's Fix +,  which won't let your pores breath, and will clog up those pore after multiple uses. Gross. All you do is apply foundation, bronzer if needed and spray on the Avène with the aerosol can and yes it will look like you drenched your face but just wait a bit for it to dry. Pat dry if needed, but I usually just get my 187 brush out from MAC and swirl it around my face and voila — dewy–ness achieved. Then, if I want to look a bit flushed I add some blush cream to my face for some wintery rosey cheeks.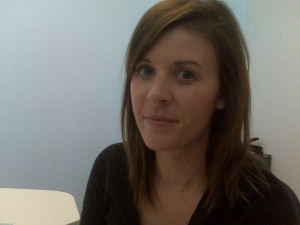 (Pardon the blank facial expression)
It works, trust me! You should seriously try it out.
What I need now, is some face moisturizer for winter. Right now I'm just using Neutrogena's cream from the summer, and it's probably not moisturizing enough for my soon to be eczema face in the upcoming dry months. :(  Any recommendations?