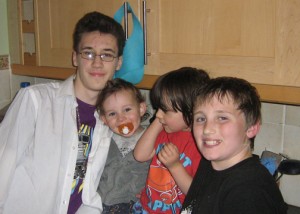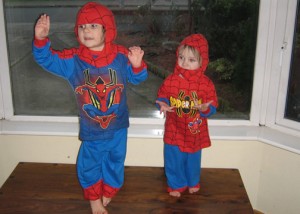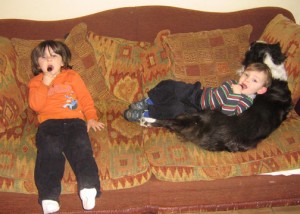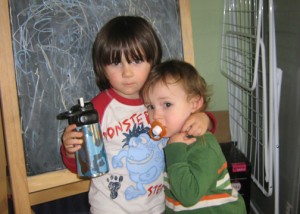 I received these photos about two weeks ago in my email inbox from my Mom, but I failed to post them until now. These are my nephews. Four boys: Eoghan 17, Oisin 11, Kelan is 3 and Ruairi will be 2 next month. The spiderman pajamas's are my favorite.
You see, my Brother now works on the oil rigs in Newfoundland, but he still resides in Ireland. That's right. He flies back and fourth every three weeks from Newfoundland, to Ireland. Think that would get a bit tiring, no? Ya gotta do, what you gotta do to support a family of 6 hey? I hope they move to Canada (specifically Newfoundland) soon. Apparently that's in the talks right now, but other than that I don't know much.
I would so fly home on long weekends and holidays just to see their faces. I almost dislike looking at photos of them, because I am reminded as to how much I'm missing out on them growing up.