I need to stop visiting J. Crew and creating wishlists.
Well. Obviously I didn't learn anything, so I'm creating a new one. They need to start having more sales.
Crinkle chiffon ruffle cardigan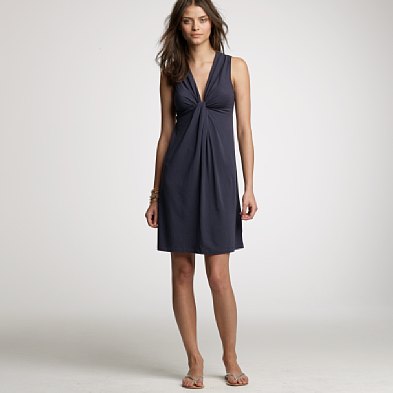 Saturday Twist dress
Montebello driving leather moc's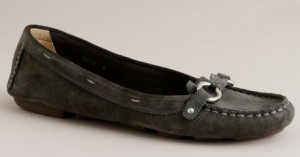 Montebello driving suede moc's
Blue leather shoe? Or, Slate suede shoe?
Don't worry. I can't afford these right now. But I'm oogling them over at J Crew and I want to eventually get them, when they go on steep discount. Which color would you choose? Both are unique (the bottom one isn't black, it's like a slate color), and I LOVE both. I also don't know what size to get because I'm an exact 8.5 shoe. Of course, they don't come in half sizes either. Lucky me.
The suede one's are on back order until December 16. That's a really long time. Plus, I'm an exact 8½ shoe and J Crew's website was telling me to downsize if I'm a half size. Well, that's just great — all of the 8's are on on back order. And those swell looking blue ones? Ooh, I want those too. But they're $10 more than the suede ones. What gives J Crew? Give me some shipping code too while you're at it, and hurry up and put them on sale.