I find that my brother (on the far right, I'm the youngest) looks like his son in this photo. So cute.
I was a fatso lol.
Yes, I'm certain that this is me. I look like a little brown Indian baby!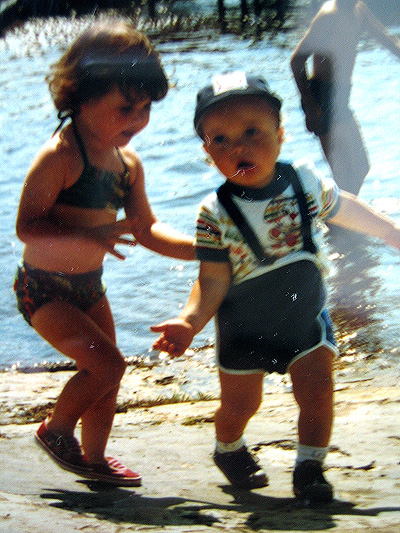 Chasing a little kid at the beach in my stylin' bikini. Loving those red sneaks.
One of my favorites, walking with my Dad in Bowring Park.
That's me, screaming in the background!
I should really get some sort of device that does data backup so I don't lose these cute childhood photos! :)