Ahhhh, the beginning of a long weekend.
Goooooood Saturday afternoon to you all! I am always so exhausted feeling when I head over to BF's house on Friday evenings. I took a super long nap (3 hours lol) after supper last night and was in the best mood there after.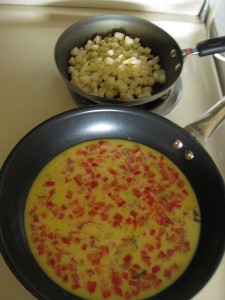 No plans for the day just yet. I woke up not too long ago and BF is laying in bed with the blackberry, typing away and reading the news I'm sure. I'm making an omelet and hash browns for him, yum!I think we may actually head to the Farmers Market later on if the weather starts agreeing (not very nice outside!).
I have to tell you guys something…
I have a surprise post coming up on how you can get some free mascara from MAC cosmetics. Have you actually ever tried their  skin care products ? Their lotions are pretty pricey but if you've got insane dry skin like I do it would probably be a good idea to check it out sometime. So stayed tuned for that post coming up in a little while (sometime in May hehe).
Bye bye
~x.