This shop has been compensated by Inmar Intelligence and its advertiser. All opinions are mine alone. #AprilDrugTakeBackDaySC
I can't say it enough – how important it is to keep children away from your medicine cabinet. I've said it before and I'll say it again, we have one kid who is the ultimate rule-follower and the younger boy is into absolutely everything. We have to hide everything, as he'd rather poke around than play with his own toys. Medicines and cleaners are tucked away in high cupboards that he cannot reach, and our unused/expired medicines are brought to a LifeInCheck™ kiosk to be properly disposed of to prevent accidental drug poisoning, or worse.
I'm here to raise awareness of the LifeInCheck Consumer Drug Take-Back program, as I did earlier this year. It's incredibly easy to use their kiosks at their many locations. I'm bringing this back up again, as National Prescription Drug Take-Back Day is on April 30, 2022. Anyone who wants to dispose of their prescription medications now have the ability to do so with many of their kiosks across the country.
Did you know you should never flush medicine down the toilet, pour down a drain, or throw out in the garbage? I assumed this was common sense, perhaps it's not. Not only is it incredibly damaging to our environment, the drugs could also unfortunately be abused by others.
The goal of National Drug Take back day is to educate consumers about the dangers of not disposing of medicine properly. Many are aware of the massive opioid crisis that is plaguing many families, LifeInCheck created a Consumer Drug Take-Back program that provides consumers with a safe option to discard their unused or outdated prescription medications in secure kiosks located across the US.
LifeInCheck has created this tool to help you safely dispose of unused or expired medications.
Simply enter your zip code and they will provide a list of safe drug take-back kiosks in your area. Please note: In California, they do not allow pet meds or sharps.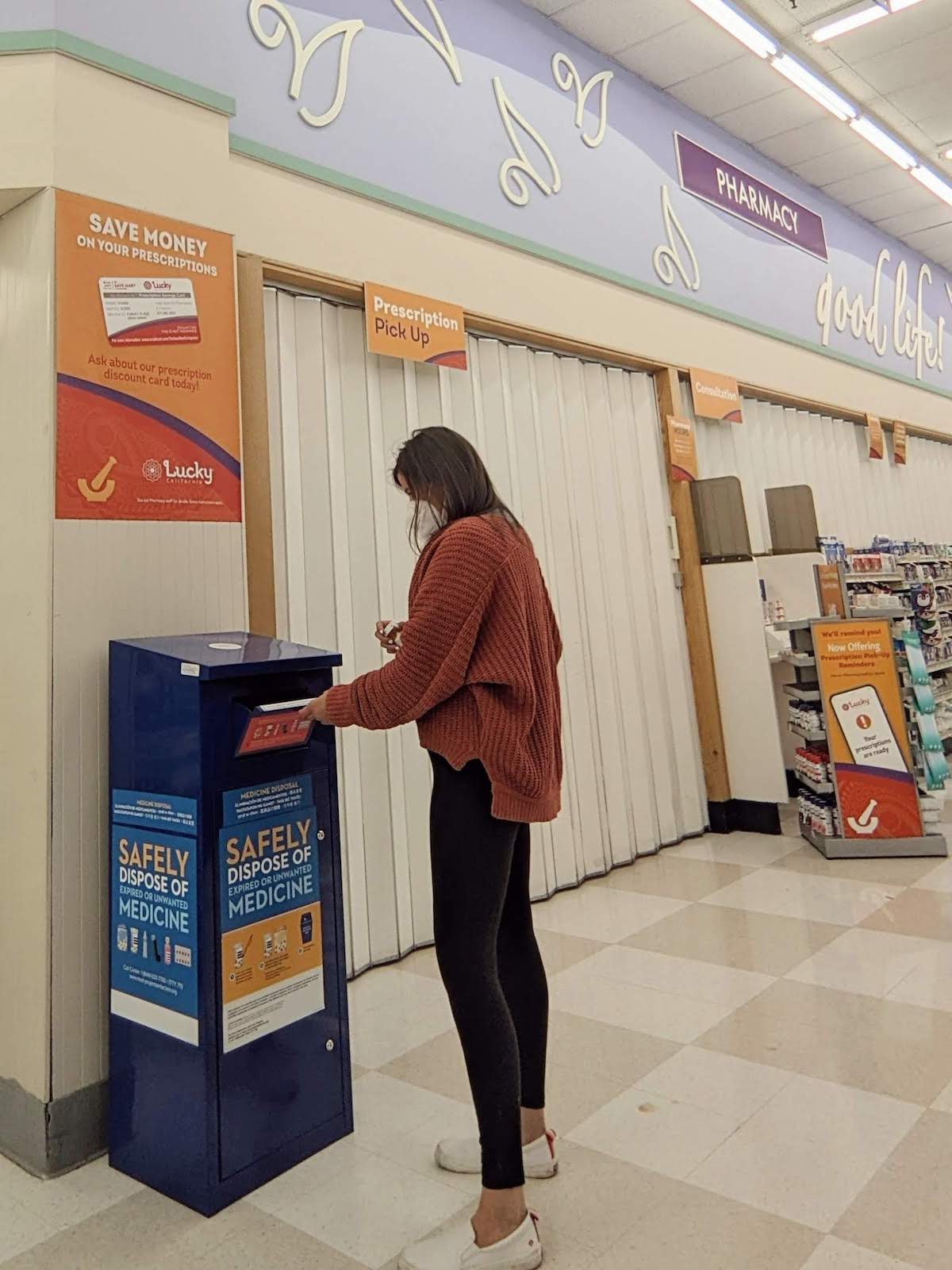 Thank you for helping to protect your family and our communities.