I haven't been feeling well the last week or so. I think it's due to the weather shift. One minute it's 12 degrees and misty outside, the next it's 32 and a scorcher of a day. Anyway, I can't wait to get rid of this aggressive cough – otherwise I feel grand and dandy – minus the two random days where I actually got sick sick. That's never fun.
But what's fun is more OOTDs. Yay. Hope you're enjoying them like I used to post way back in the day. These pics were from a few weeks ago, but that's what happens when I'm a tired mama. I don't get time to post as regularly as I'd like. I'd rather shut everything down (ie: my body lol) when I put bebs down for the night. Anyway too many excuses! Let's get onto the post: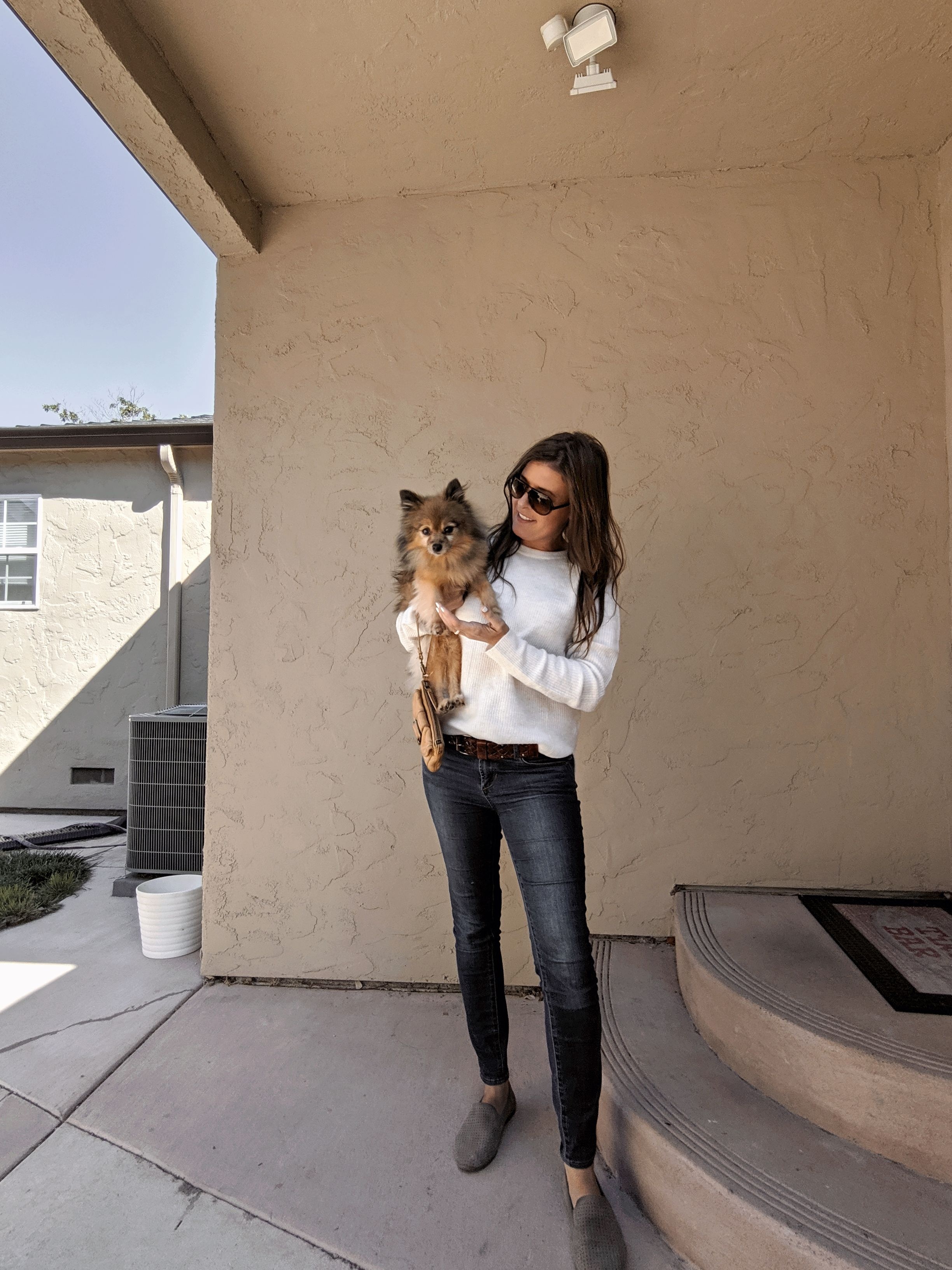 Alfie will be TEN YEARS OLD in a few days. Can you believe it?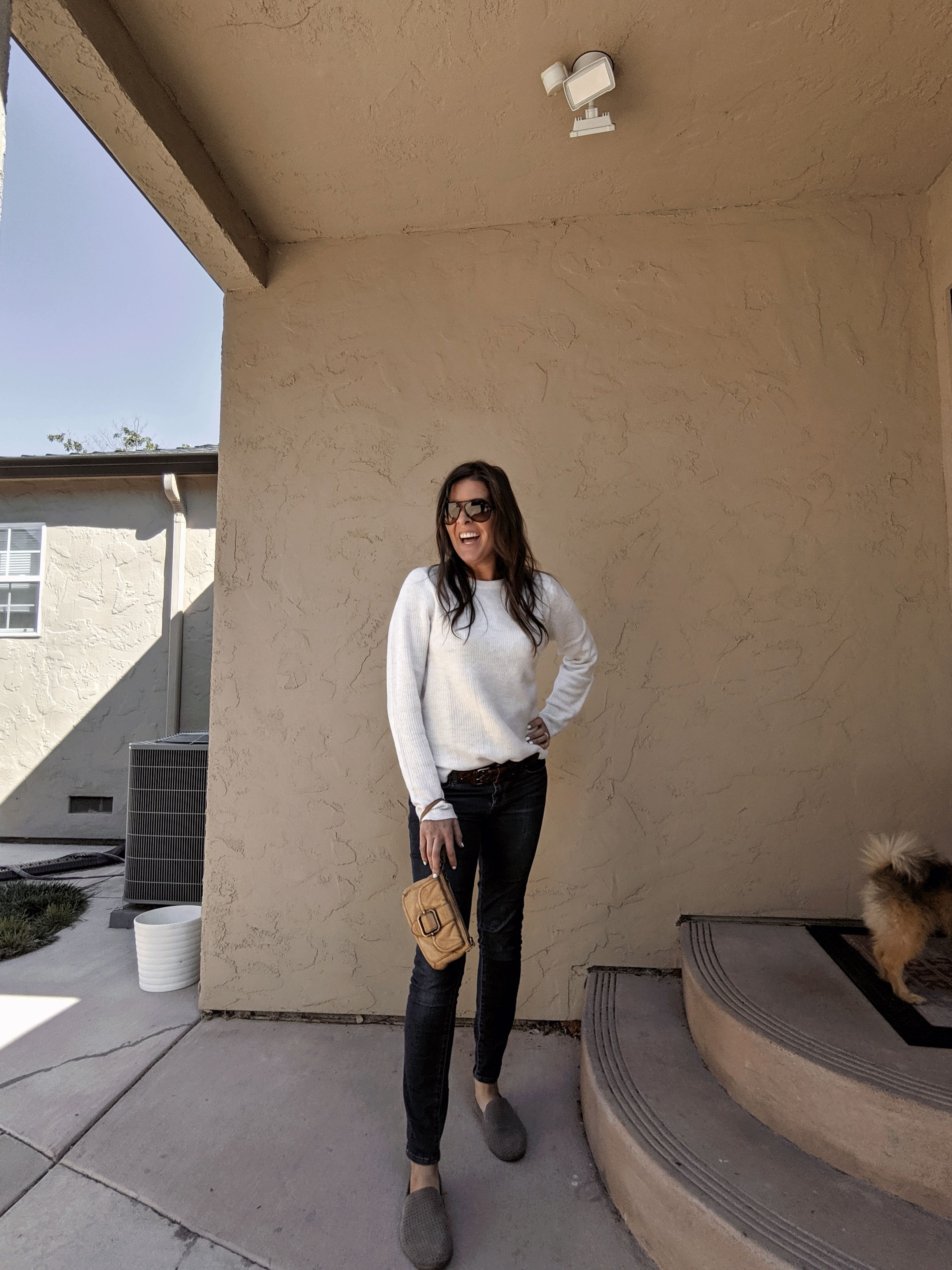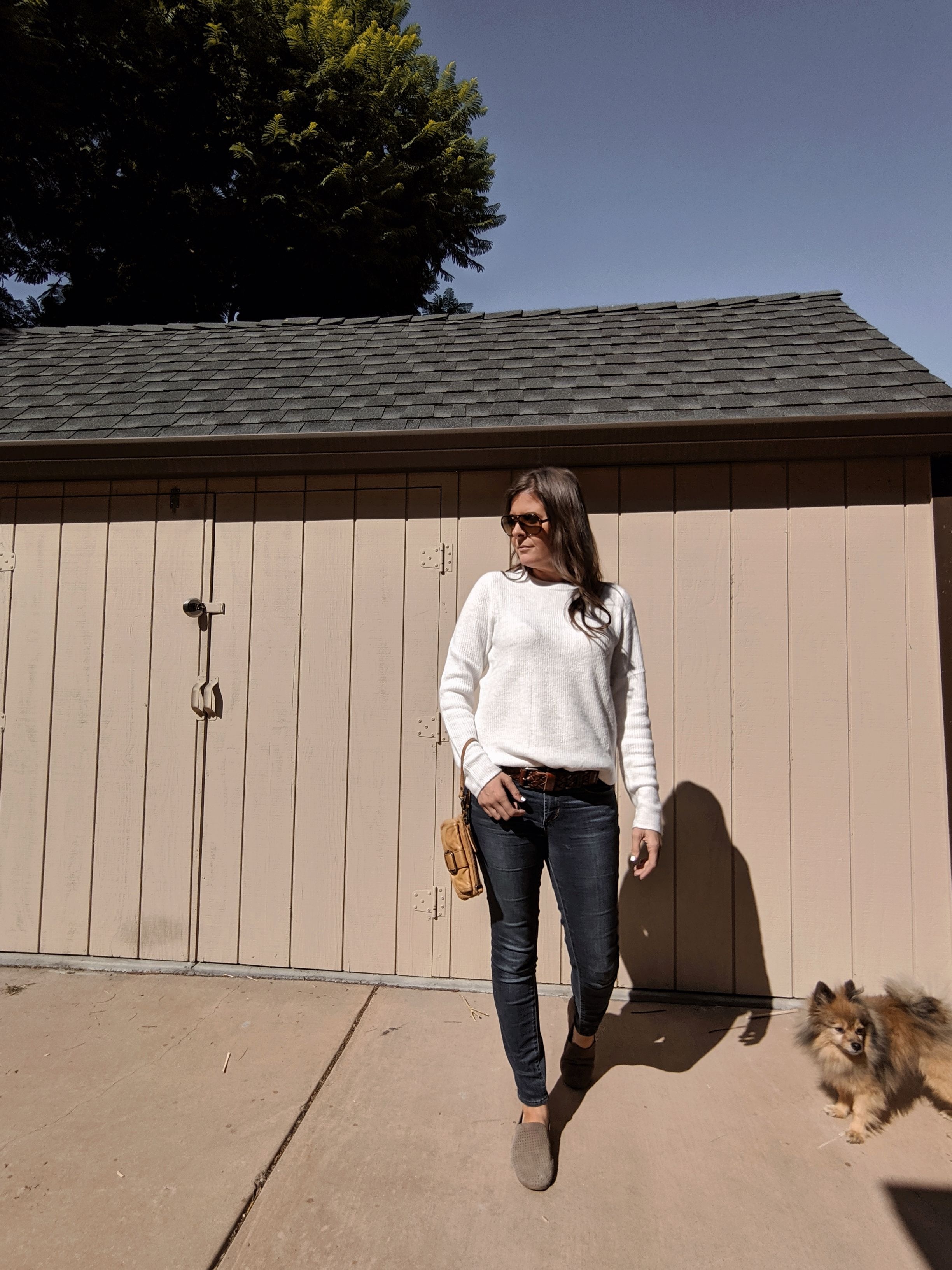 You're not gonna believe where this sweater is from. I'll tell you below in the details. I LOVE it. It comes in many colours, but make sure if/when you buy it you have a coupon.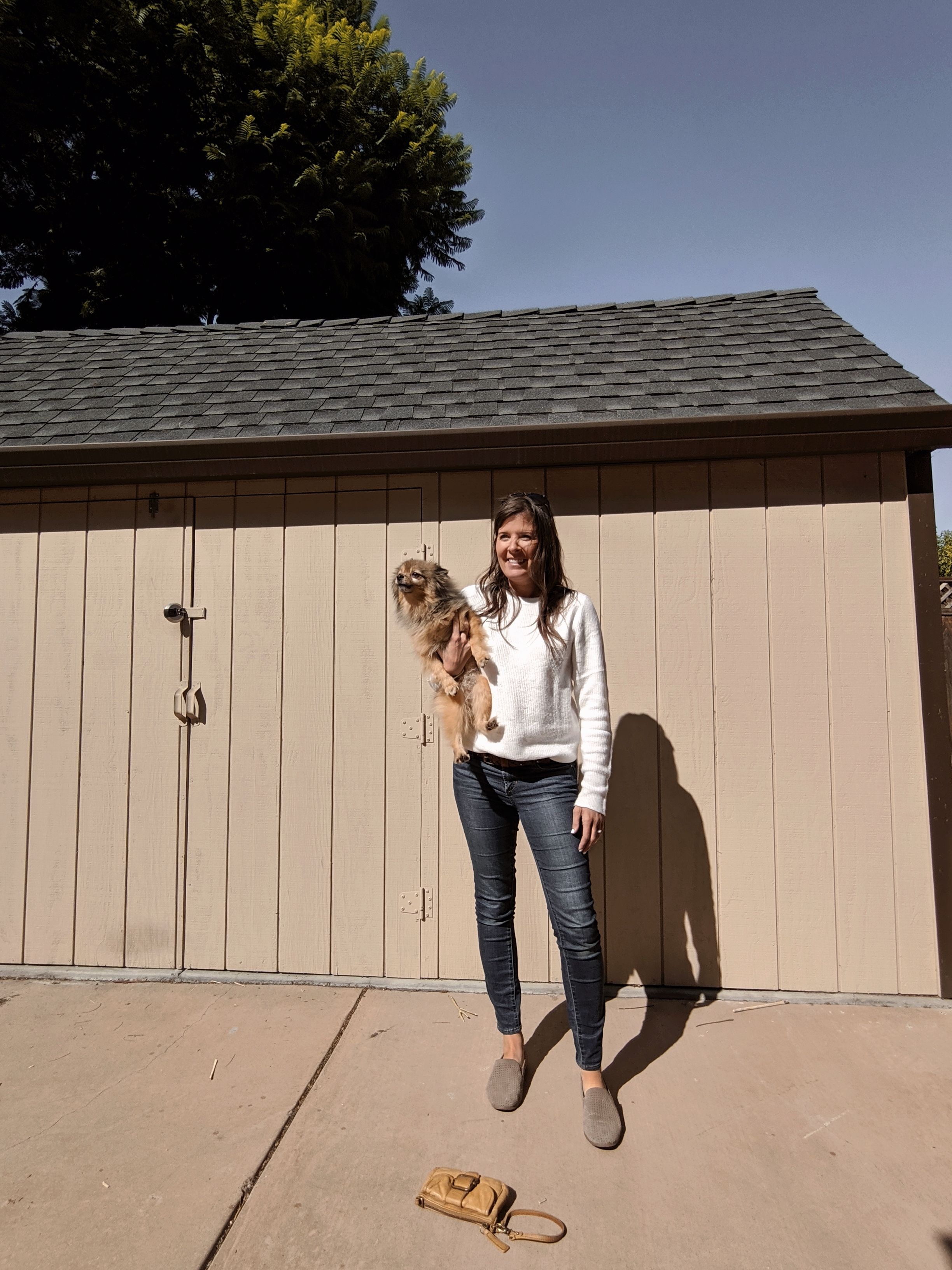 Here Alfie's in mid-bark because he sees my husband and bebs coming home from a run with the jogging stroller.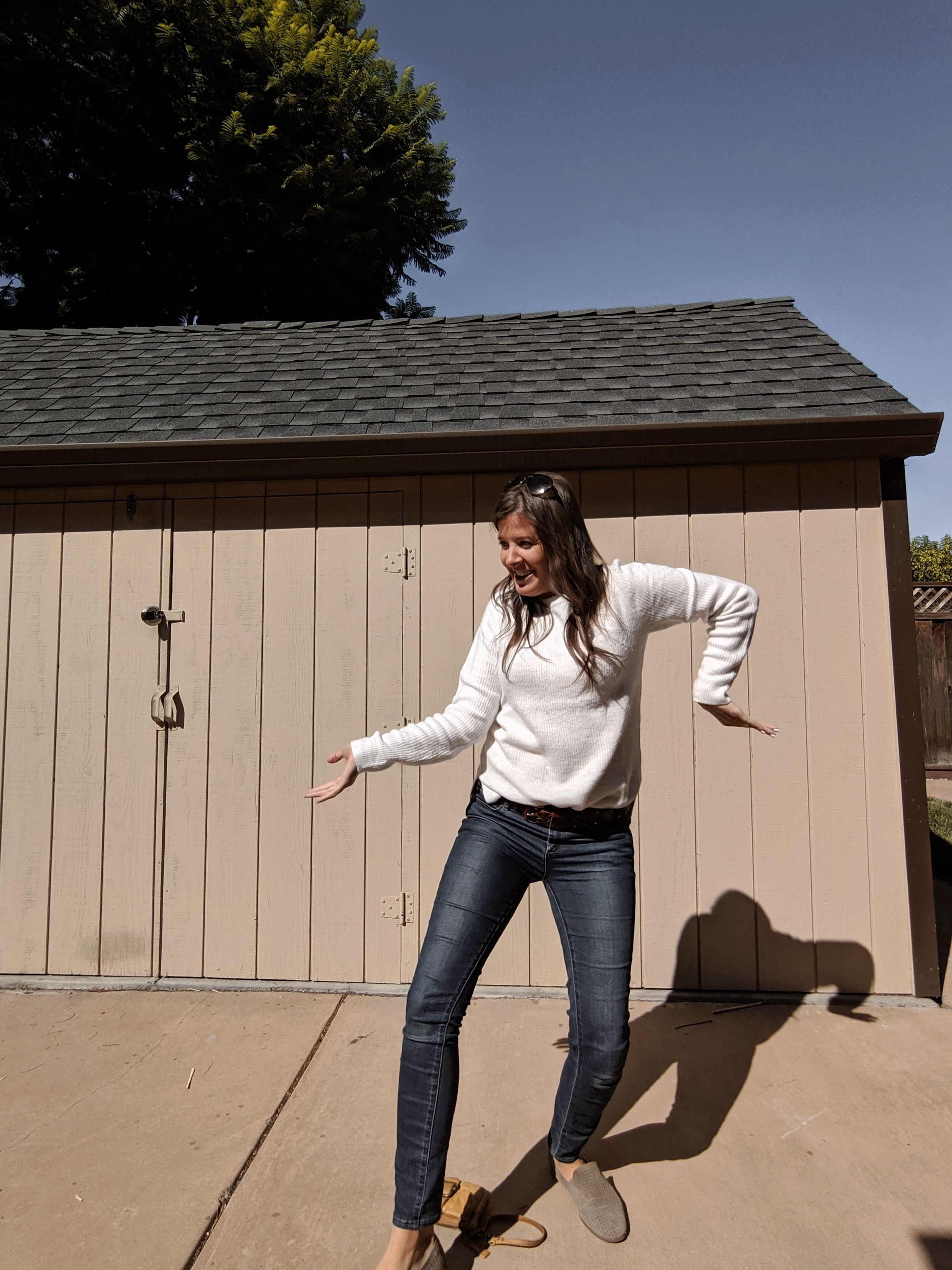 The foolish side of me then comes out. Trying to make bebs laugh ;)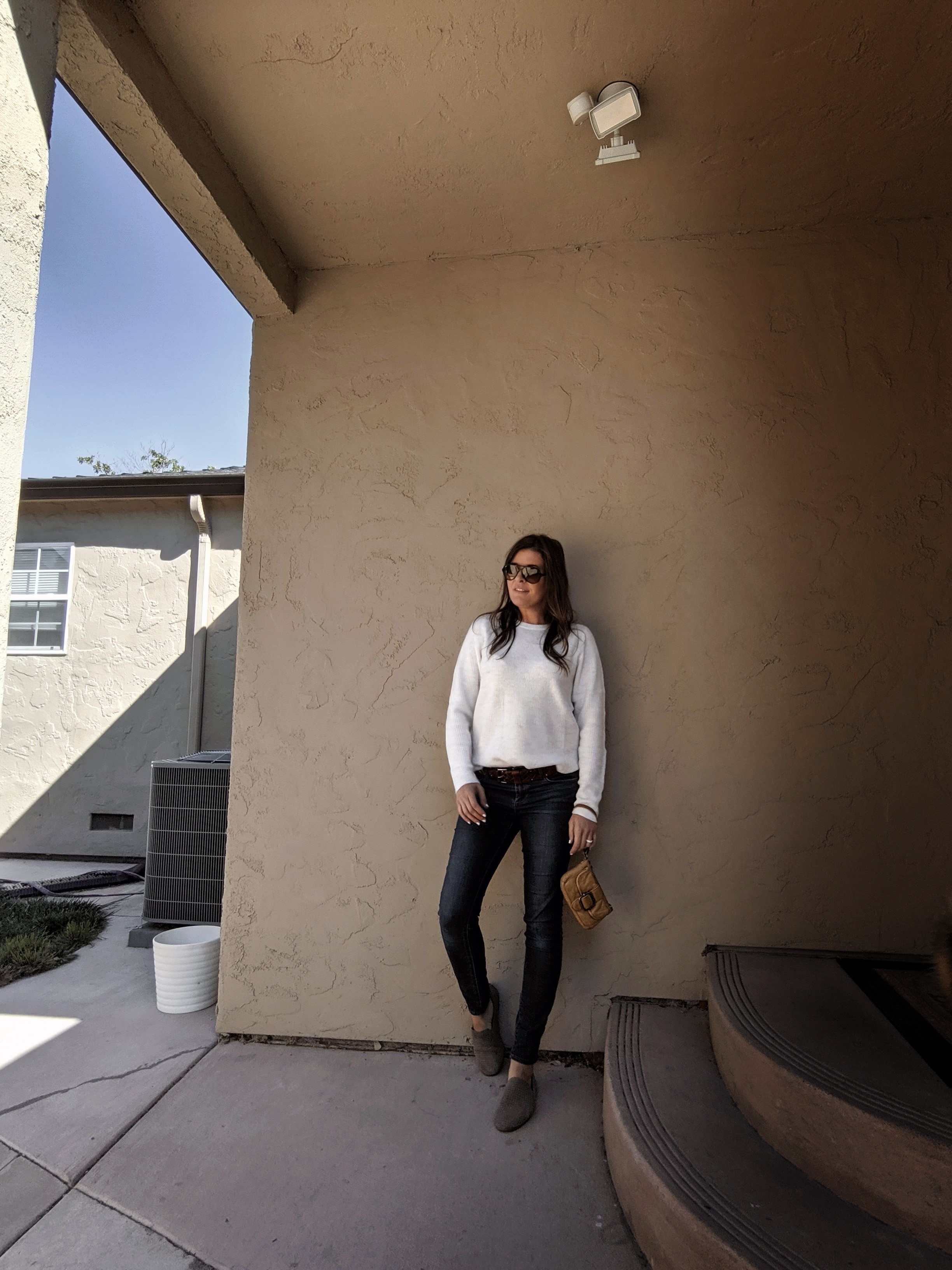 Outfit details:
Sunnies: Rayban
Sweater: Old Navy
Belt: American Eagle (circa 2004 or so lol)
Jeans: Articles of Society (one of my faves, find them at Nordstrom!)
Shoes: Lucky Brand (but bought them at TJMaxx!)