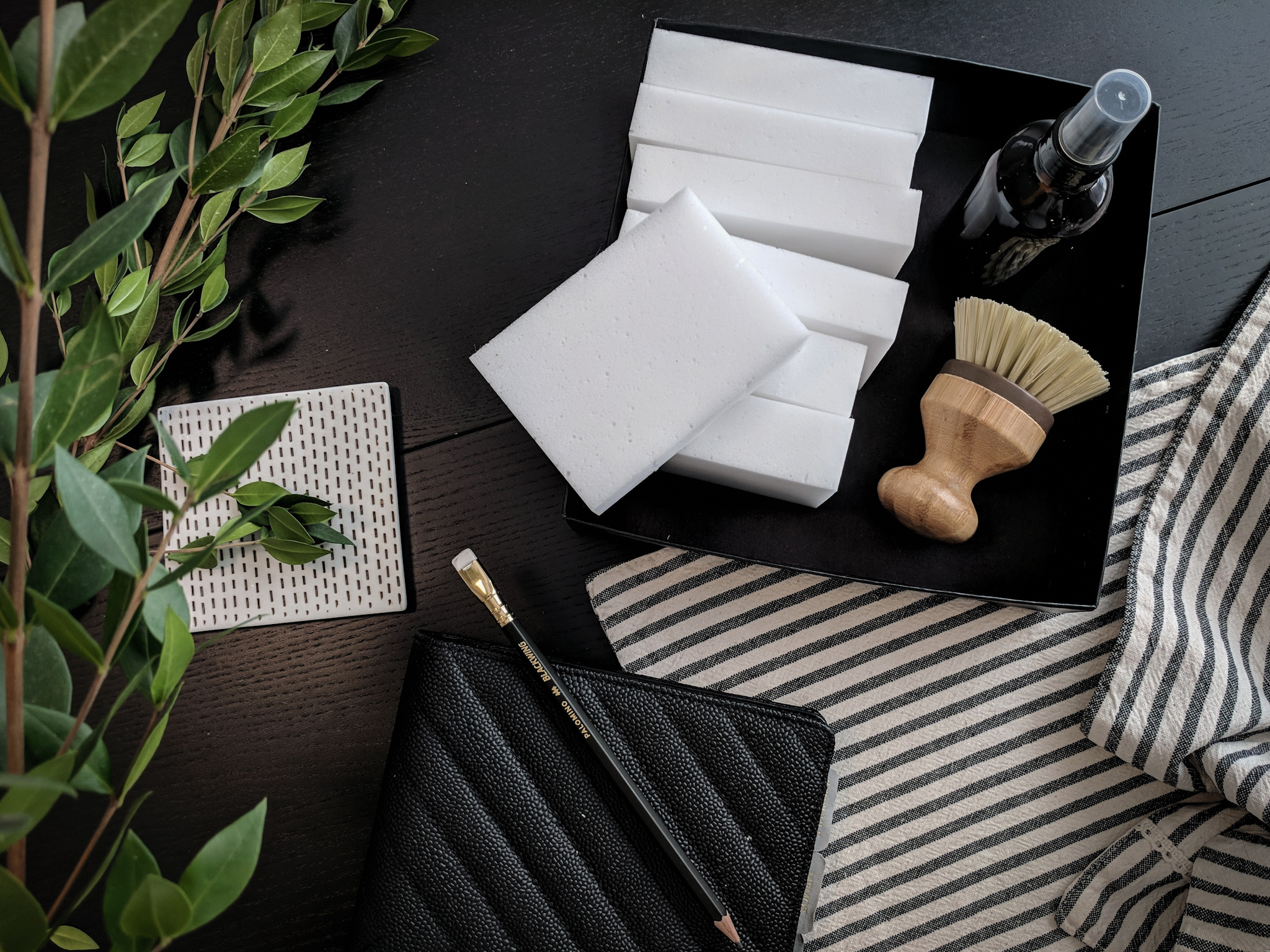 It happened by chance a few years ago because I had drank a ton of lattes one day, pumped up on caffeine and tried cleaning every surface in sight. I made my shoes look new again, with a product that I can buy in bulk at Daiso (a Japanese dollar store) for under a few bucks.
Or, you can just pick up a Mr. Clean Magic Eraser (too expensive for my liking lol), because it's the exact same thing. A melamine sponge. Buy one, from wherever you can find it the cheapest.
A quick wipe or two across the white parts of the shoe/sole, and it's spic'n span again and looks pretty much brand new. When I posted these hand-me-down sneakers that a friend gave me for our baby, I had two people ask me what products I used. Then I left a comment on Anna's YouTube video about cleaning her vans sneakers. So, I thought that was sufficient enough for a blog post to share with the world lol.. so there ya have it. Go buy yourselves a melamine sponge. I found some here on Amazon (not an affiliate link, just an old school linkity link).
(poor quality, yes, because I screenshotted my IG story from last month. Oops).
Other uses: clean your walls, kitchen cabinets, light switches, desks, white leather chairs, computer cords. It gets rid of the fingerprint buildup dirt. It's fantastic.
Do note that this probably should only be attempted on white soled shoes. Not your dark leather loafers/etc… I haven't tried cleaning those with a melamine sponge, and I can only imagine it taking the entire finish off it or something. If you do try and it wasn't an entire disaster, do let me know lol.