When I get a burst of energy (which is a rare occasion these days) I try to get as much done as possible before I feel completely exhausted again. Who knows if that nesting phase will full-on happen and I get everything done on my to-do list, but like I mentioned in my previous post I need it to hurry up and come along cause I definitely have a laundry list of "want-to-do's" before my due date.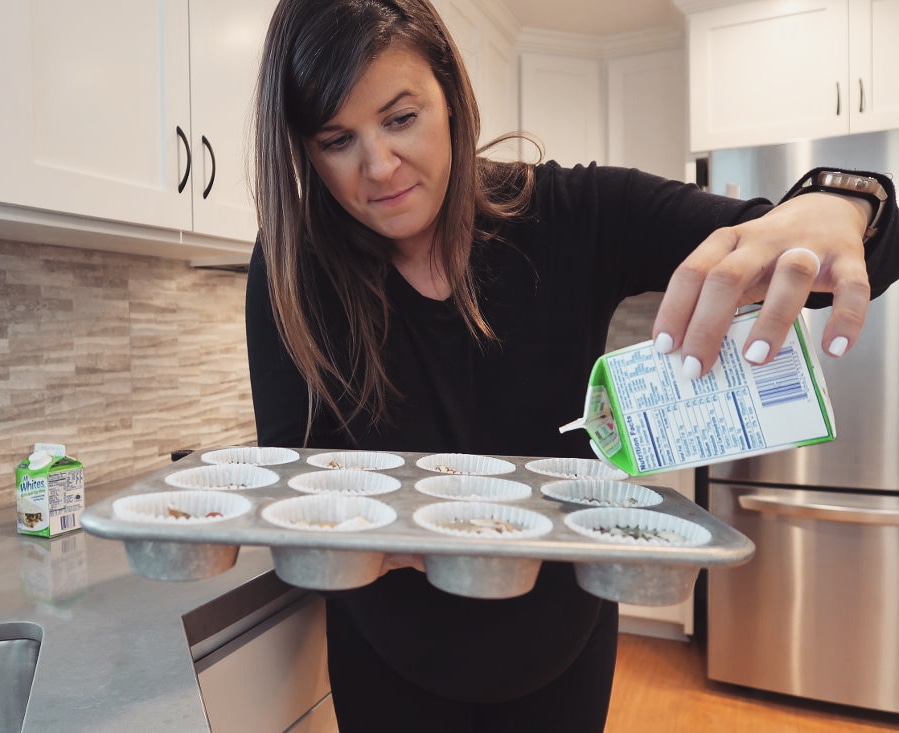 I wanted to prep some meals for when baby comes for my husband and I, and before my Mom comes down to Canada to help us out. As of right now I've prepped some egg white muffins using AllWhites® 100% Liquid Egg Whites, which are rich in protein (5g per serving), fat-free, cholesterol-free, and low in calories. It'll pack a punch and keep you full if you grab two of these in the morning — an excellent source of lean protein. It'll keep me going, that's for sure, and not require much thought to re-heat when I'm super tired in those upcoming sleepless nights and mornings.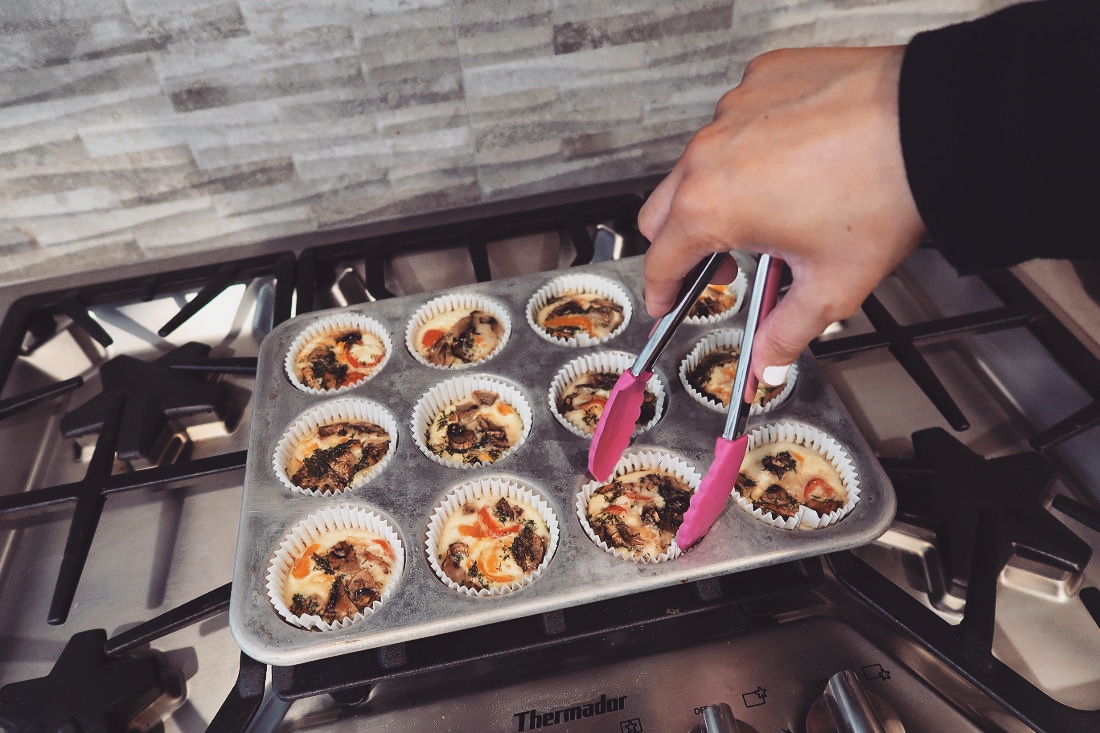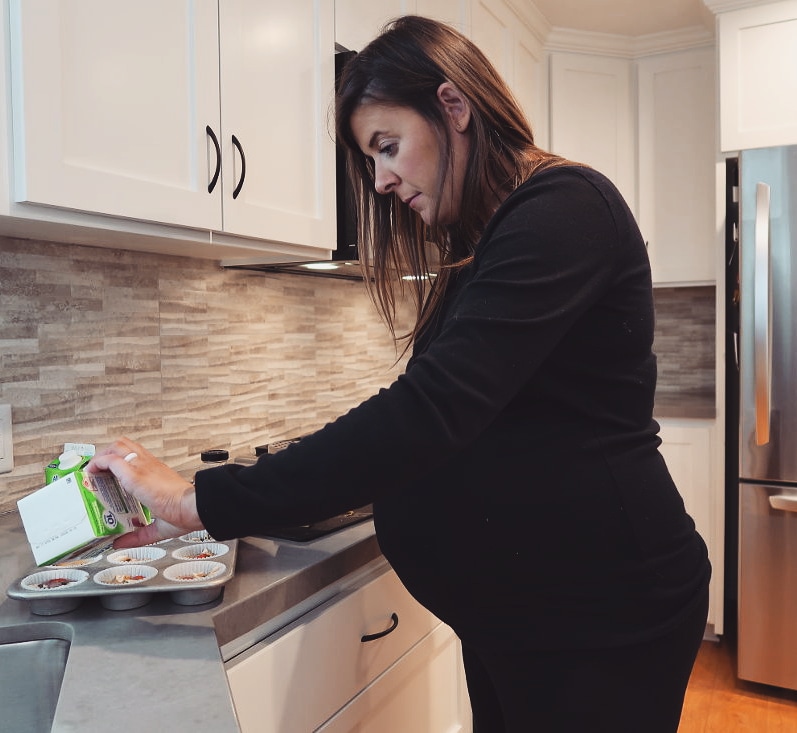 They're SO simple to make, and freeze well too. Just watch:
D i r e c t i o n s:
Line a muffin pan with muffin-papers then grease them with cooking spray.
Whisk together egg whites, and your desired ingredients, then divide the mixture evenly to your cups.
Bake at 350°F for 35 minutes, or until egg whites are fully cooked.
I ended up adding mushrooms, bell peppers, cheese (not paleo friendly), and dill spice. It's like having a hand-held omelette in your hands! Once you've made these, they're super easy to grab from the freezer, pop in the microwave and you have yourself a nice hot breakfast. Pair with some fruit, yogurt or avocado on the side and you're golden.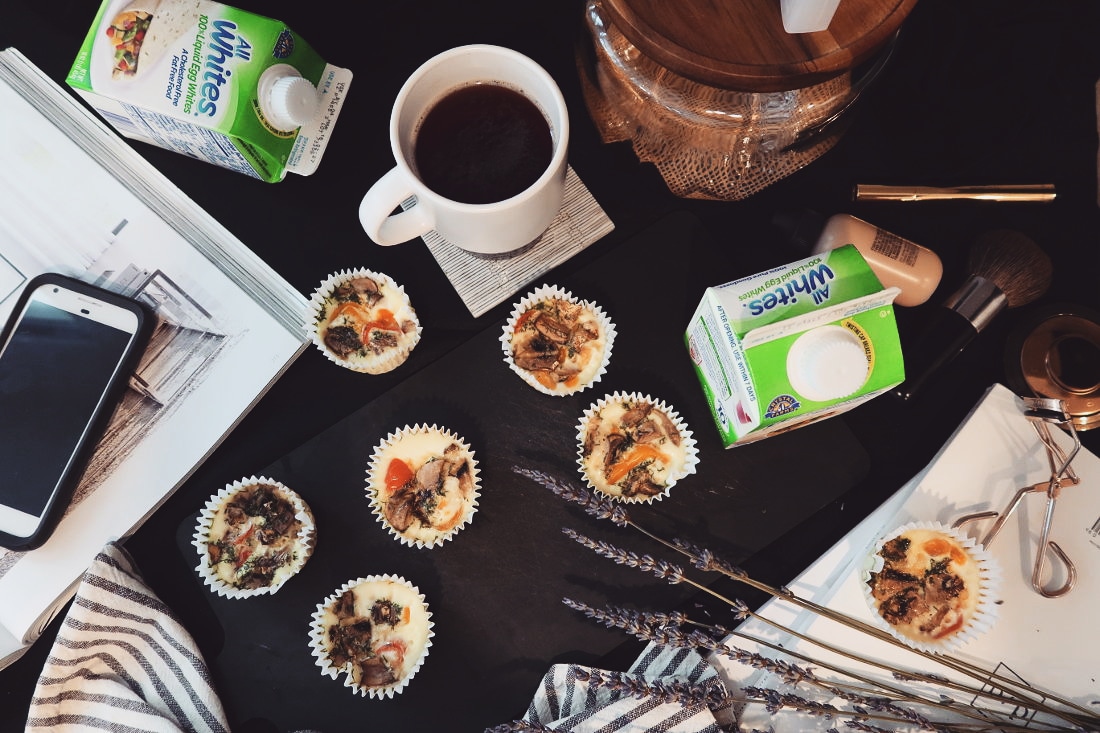 They will keep in fridge for a few days, or you can freeze them up to a month. To reheat, pop the egg white muffins in the microwave for 45-60 seconds.
Obviously they're completely customizable when it comes to fillings, so add your favourite ingredients, then whisk together with the AllWhites® 100% Liquid Egg Whites. If you're a super-long time reader of Spiffykerms you may recall me making and posting about egg muffins when I was on Paleo for a 30 day challenge at my local CrossFit box, back in 2013. Time flies doesn't it? I was definitely overdue for making them again.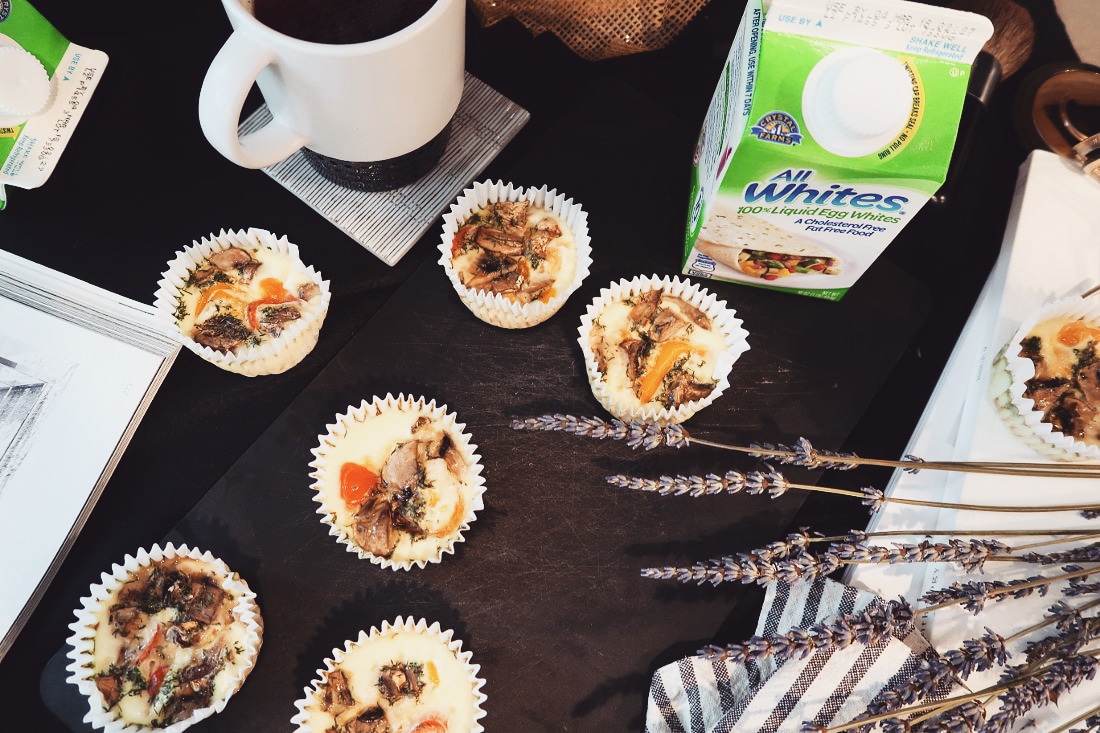 You can also find tons of recipes using AllWhites® 100% Liquid Egg Whites, since they're pasteurized for safety and is actually safer than traditional whole eggs – enjoy AllWhites® uncooked, in salad dressing recipes, shakes, and more, without fear of food borne illness.
What else do you suggest I pre-make in advance before baby arrives?
I will be giving away 3 free product coupons to one reader — if you give me some more suggestions on how you incorporate more protein into your daily diets! Comment below and get creative! :)