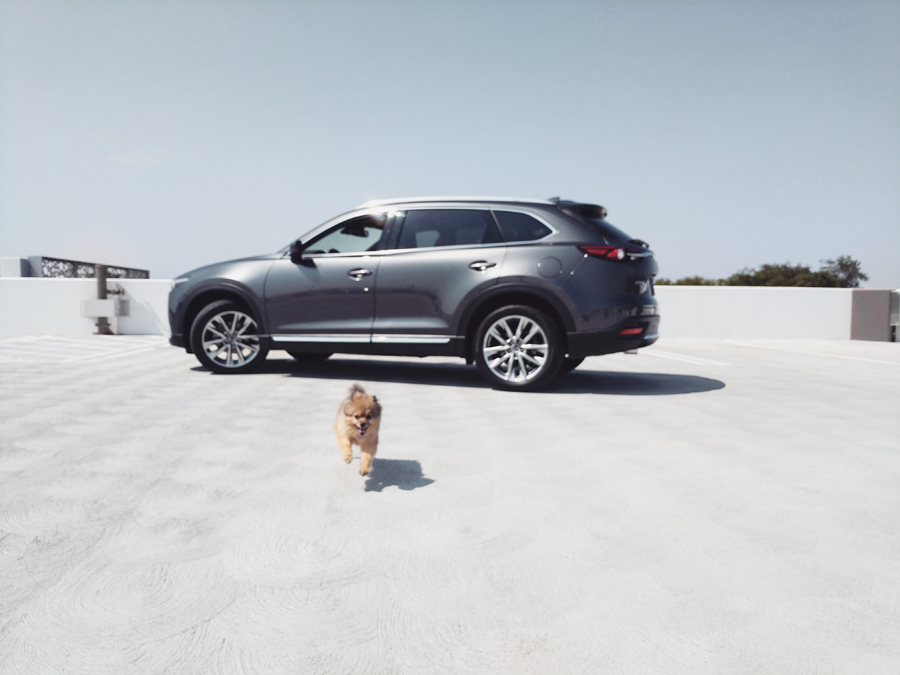 Earlier last week my friend Elisabeth and I drove down the scenic California coastline on highway 1, for my pregnancy announcement shots in the Mazda CX9 that was loaned to me for the week. But you know who had to be the first passenger? Alfie — of course. He always is. Little smiley pup! I love it when I take him on adventures and he has this huge smile on his face.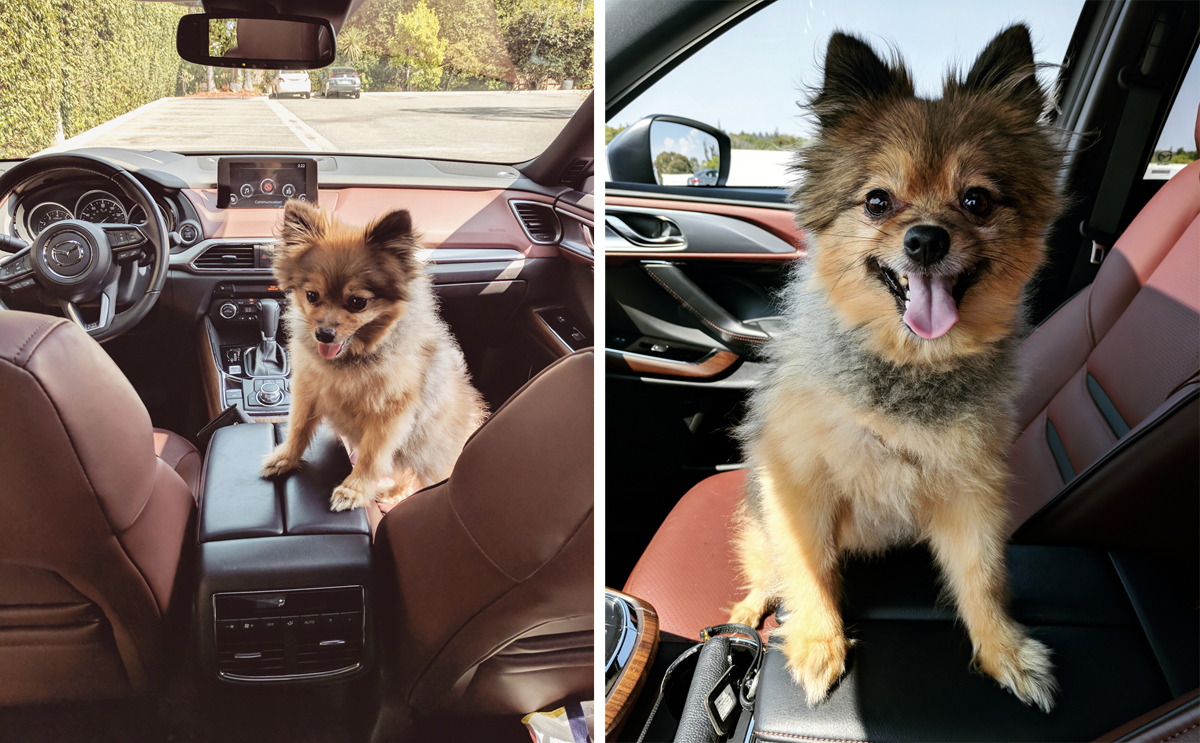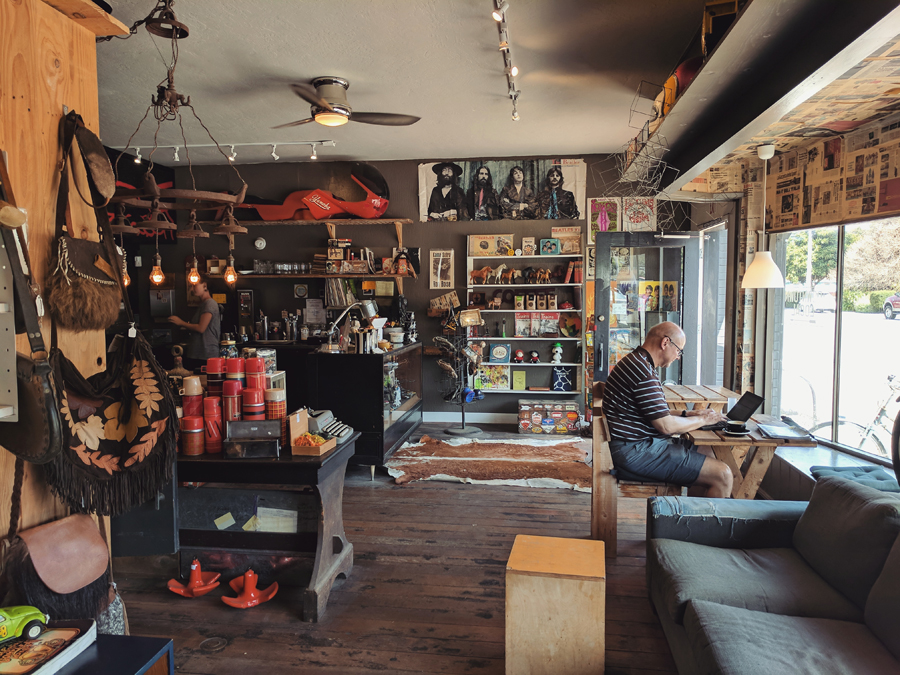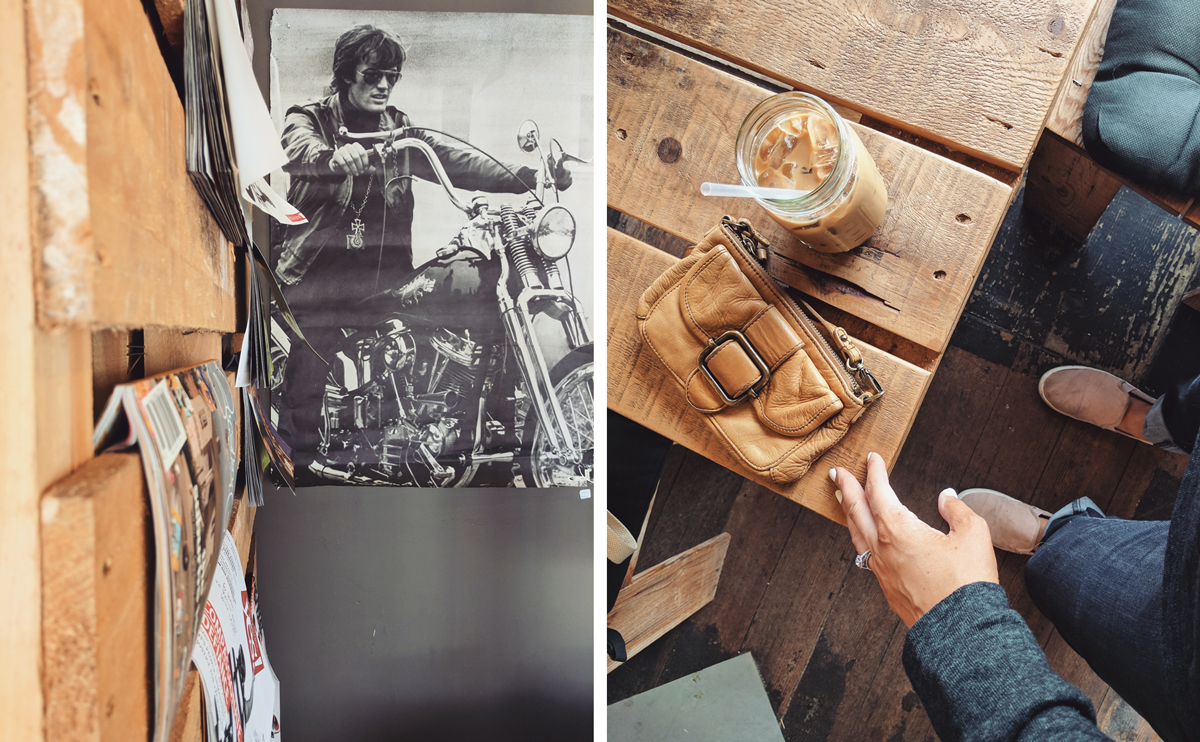 After we were done shooting the pregnancy announcement photos (I loved how they turned out! There's tons posted on my Instagram), I drove us up to Pescadero which is a tiny town of less than 700 people.
The Mazda CX9 was a great ride to bring down highway 1. Look how fancy it is inside, too!
Pescadero has a sweet little downtown area with a handful of spots to check out, like the new Pescadero Flowery where I bought a bouquet of dried lavender that smells up the entire room its in, so relaxing! There's only one coffee shop, and it's called Downtown Local, and it certainly stands out — inside anyway. It's definitely a bit funky looking inside with its wonky antiques that you can't help but explore and check out.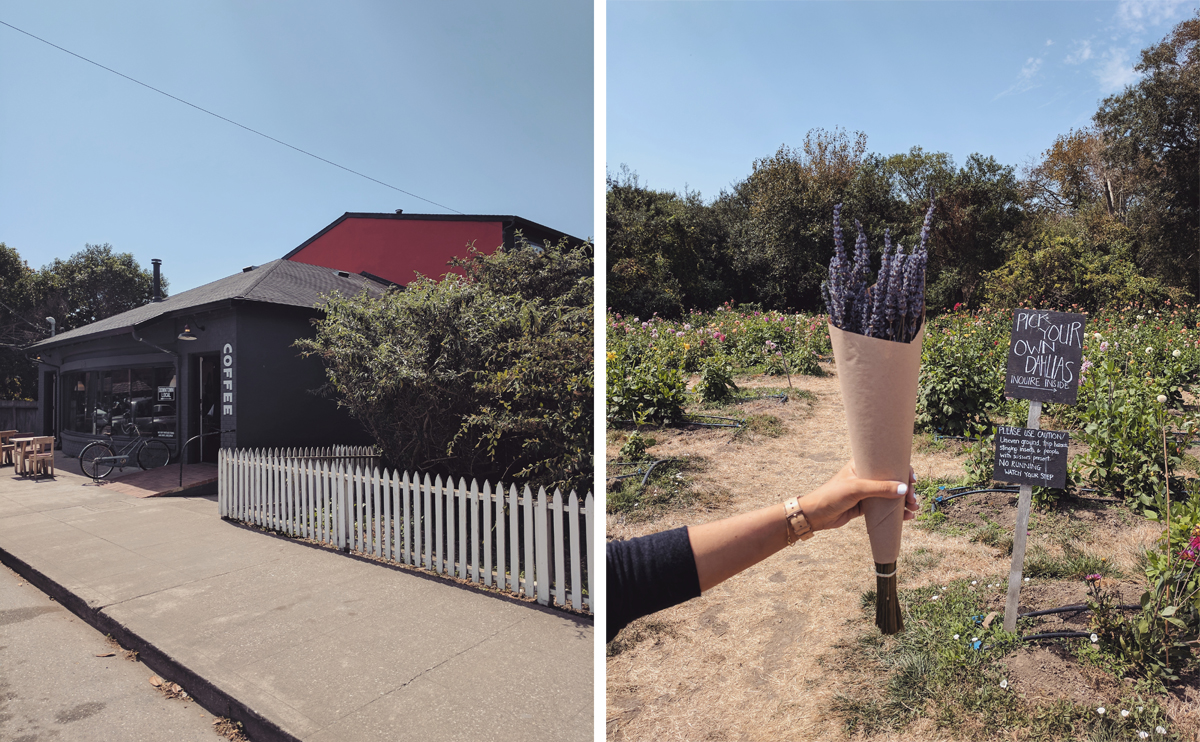 While I was at the coffee shop I changed from my off-the-shoulder top (because it was flippin' up over my shoulders when I was driving and: annoying!) into a prAna penelope pullover from their fall line. prAna sent that and the jeans I'm wearing in the photo above. Pretty sure the pullover is going to be my go-to until my spiffykerms baby can't fit into it anymore. It's super soft and isn't tight or uncomfortable anywhere — it's perfect for this time in my pregnancy right now.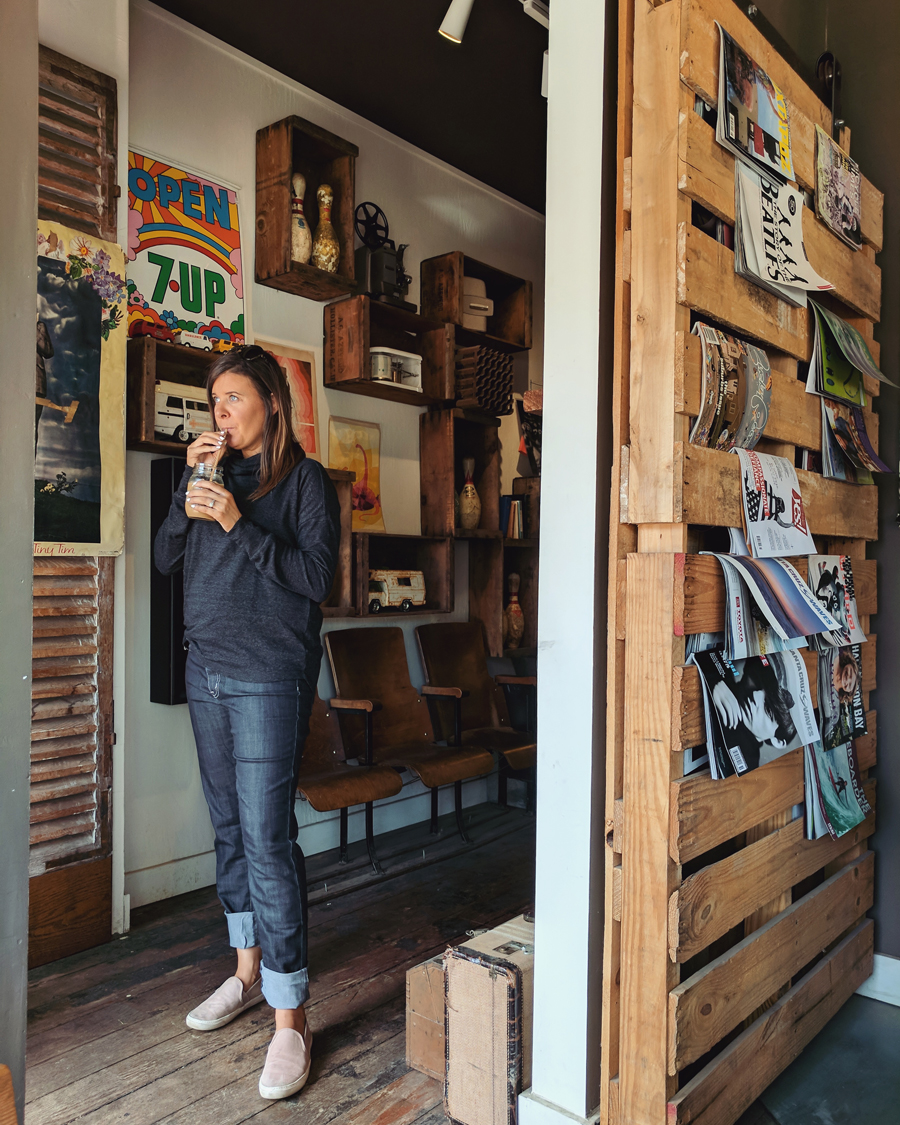 Wearing:
prAna penelope pullover
prAna Kara jean (colour: denim)
Target pink slip-ons (faux suede)
Google Moto 360 smart watch
Banana Republic clutch (10+ years old)
I am obsessed with decaf iced lattes lately. And not due to pregnancy— I just love'em!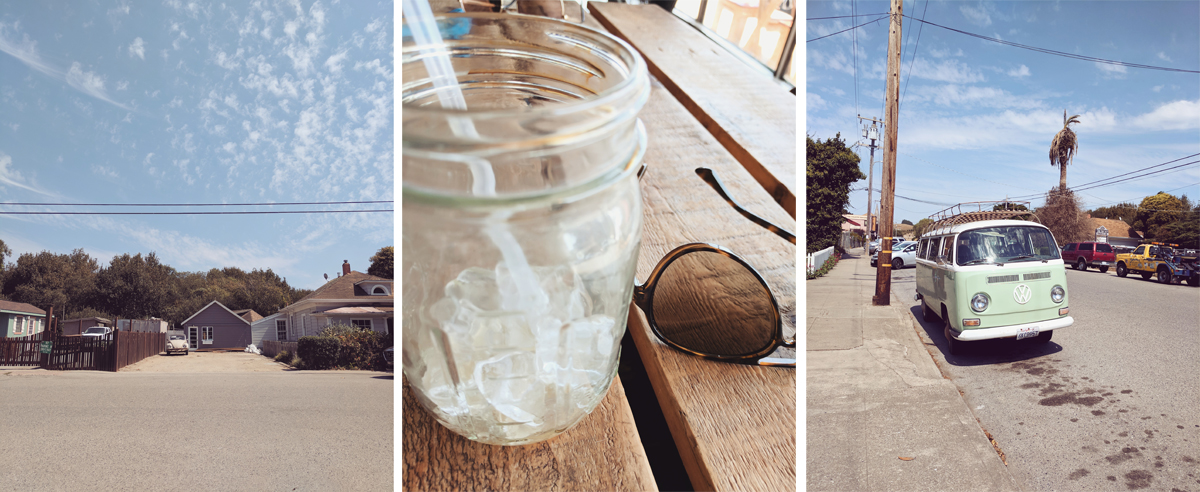 I've only been to Pescadero once before, and it was when my Husband introduced it to me (on my birthday, back in May actually!). He goes there pretty much every weekend as a pitstop along the way when he does his billion hour bicycle journey with friends every Saturday. So he's quite familiar with the area. I bought a chocolate chip scone back on my birthday at the Arcangeli Grocery/Norms Market and it was delicious (and I don't even love scones), and sure enough you betcha I bought another there last week too. Mmm!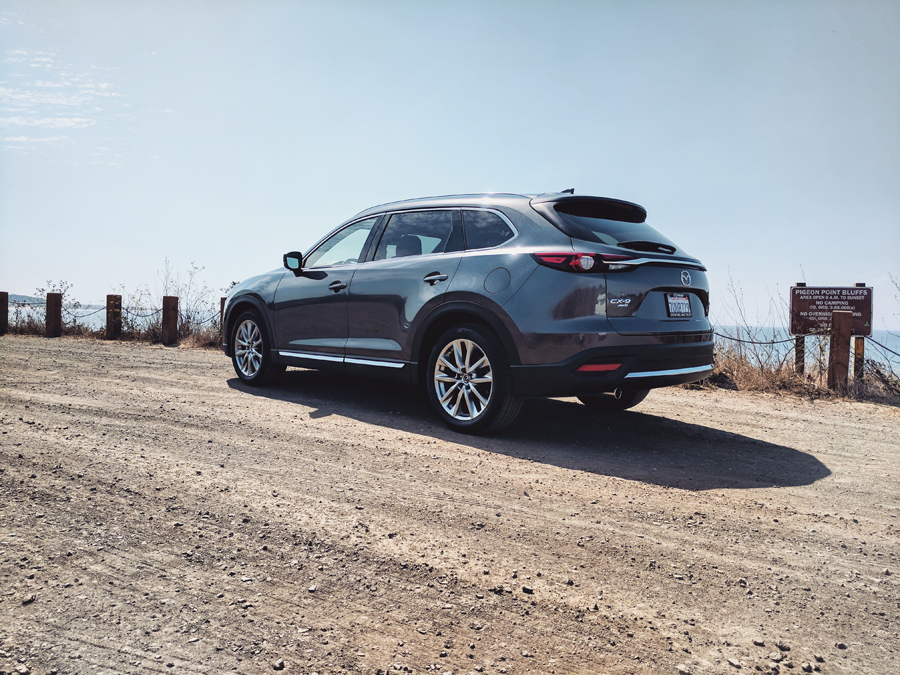 Make sure to check out Elisabeth's post of Pescadero — she did an awesome job showing where you should explore!
Use code: GHSK5 for 15% off your prAna purchase until October 5, 2017.
Disclaimer: I was sent these two articles of clothing from prAna for review.