Ya know I got something good to tell you (hint, a giveaway at the end) when I'm blogging on a weekend!
Brit + Co have a gorgeous popup Holiday House on Union Street in San Francisco.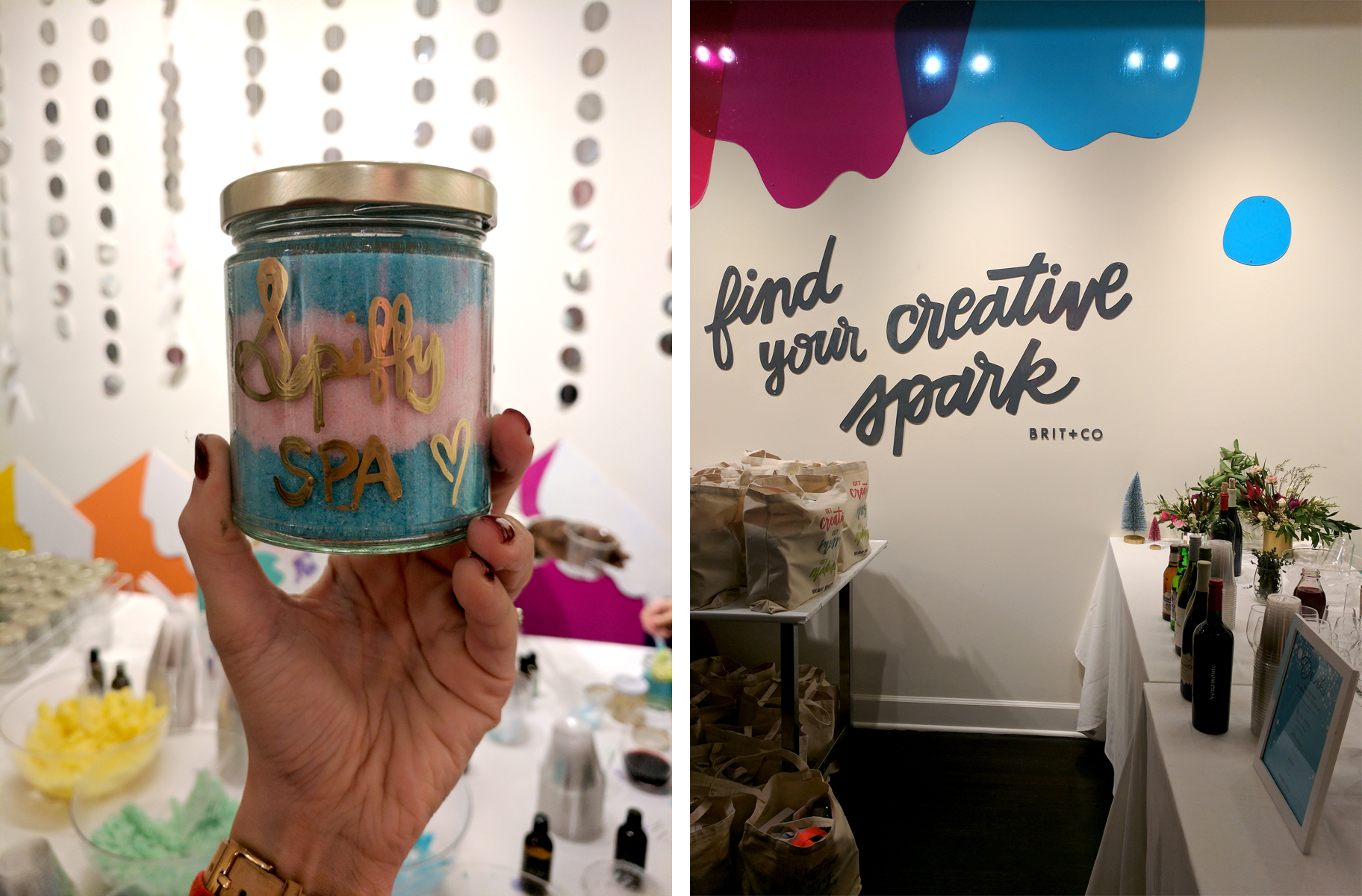 Lauren and I recently dropped by their Holiday party which was in collaboration with method. The whole place was decked out with method products, including a Christmas tree made completely of method hand soap. It was adorable with twinkle lights for added effect. And for those that didn't already know method is a cruelty-free brand! Which I just found out as I was doing my research for this post hehe!
We even made DIY Christmas baubles at this station.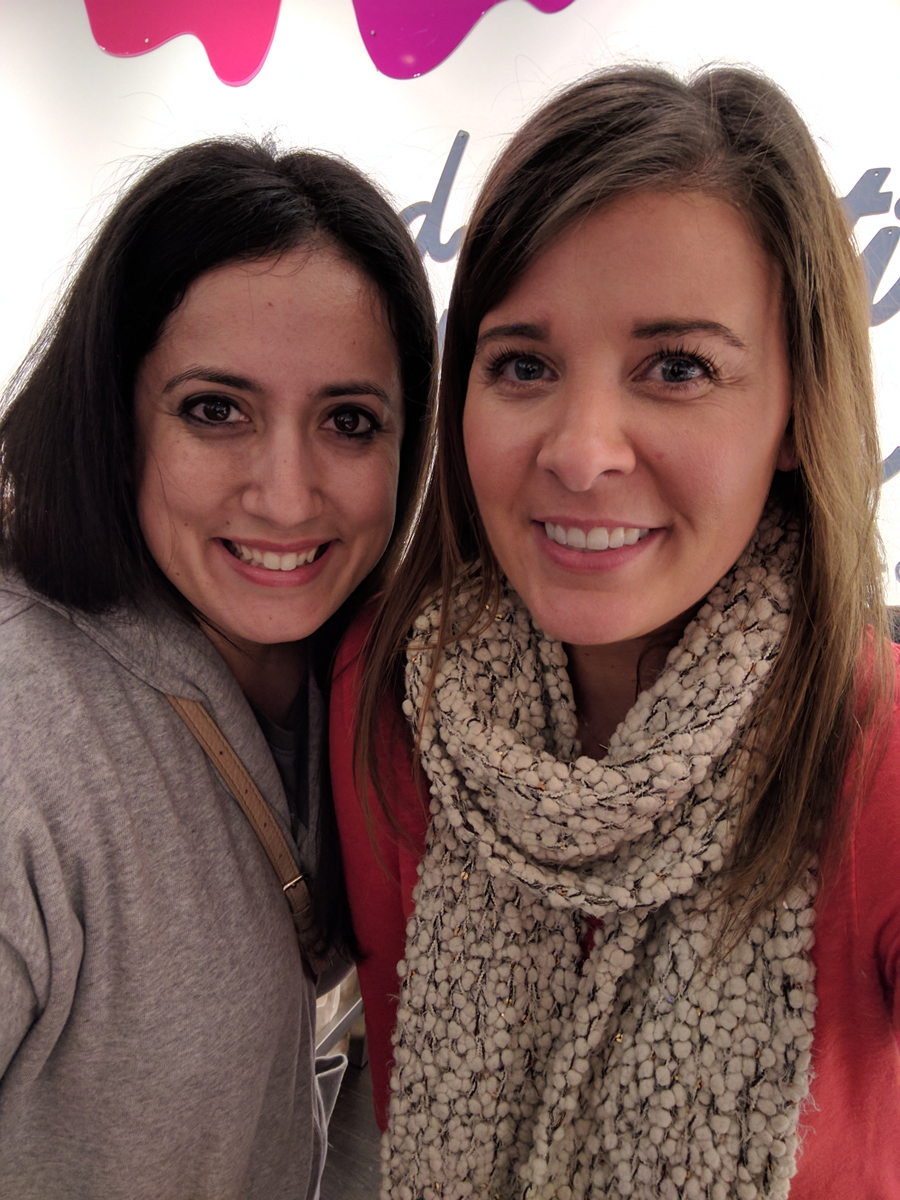 Although unsure what to expect from a creative company and a hand soap/cleaning company, it was such a fun event. I saw my blogger friends who I haven't seen in over a year (Hi Carla!), and there were so many cute DIYs to do and bring home.
The walls were completely covered in gorgeous signage. I mean. Dipped dyed mops?! Genius, especially with a collab with method. Both marketing teams are just unreal and so creative. Can I work with you? :)Â Not only that, our bellies were filled up with all sorts of yummy finger foods, sandwiches, treats and drinks. Mmm!
Watch the vlog from the Holiday House here (fast forward to 11:02):
We each went home with a goodie bag which was filled to the brim! Lauren had the perfect idea to ask our Brit + Co pals for an extra swag bag so that we could both host a giveaway for those who either missed out on the event, or those who live too far to attend/drop by their Holiday House. So, this is your chance to win one of the bags, too! I swear this month has been full of fun giveaways, moreso than any other year. I'm feelin' generous! Ha!
If you're in the San Francisco Bay Area, pop by the Brit + Co x method Holiday House on 2120 Union Street from now until December 22 to make your own free DIYs to carry home with you!
And if you want to see Santa — be sure to pop by this Sunday, December 11 from 11a — 2p to get a photo with him!

Brit + Co x method Holiday House
2120 Union Street from December 1st – 22nd.
If you couldn't make it out to the Brit + Co x method Holiday House party last week, I have an extra goodie bag for you to win! Open to USA only (it's a heavy gift bag and I'm not made of money lol), and closes in a week so I can ship it out ASAP in hopes it will arrive before the year turns over :)
What's inside this #FearNoMess Brit + Co x method bag?
a super sturdy-heavy-duty tote bag (perf for groceries, am I right?)
method hand soap
baggu bag (I love these, and I keep buying them for my friends. I reviewed them back in 2010!)
tombow marker
fancy instagram-worthy scissors
watercolour paints
Brit + Co mug
coupon for a free Brit + Co class
holiday card to gift to someone
Brit + Co x Cheeky paper plates & to-go cups
Enter below (USA ONLY):