Not long ago I drove up to Kiehl's Fillmore location in San Francisco for a 3pm appointment to receive my first one-on-one complimentary consultation which lasted about twenty minutes. I was one of the first to be introduced to the Apothecary Preparations, which is pretty snazzy. But, the service is available now for customers too.
I sat down with a Kiehl's specialist to discuss which type of skin I think that I have. I sort of knew, but I wasn't entirely sure how true it was. After some quick testing strips on my forehead and cheek area it was determined that I have a normal-oily t-zone along with dehydrated skin. The 'normal' percentage is 50% water in the skin. Me? I have 26%. Oops! Shortly after that consult I was introduced to Jeremy and have a chat about the newest Kiehl's launch, the Apothecary Preparations.
After evaluating my skin type Jeremy introduced me to the Kiehl's skin atlas where I took a look at each step to determine which skin care needs I wanted. IÂ ranked my own skin by least of my worries to the most 'problematic' so to speak. Ranging from redness, pore size, clarity, hyper pigmentation, fine lines and vibrancy.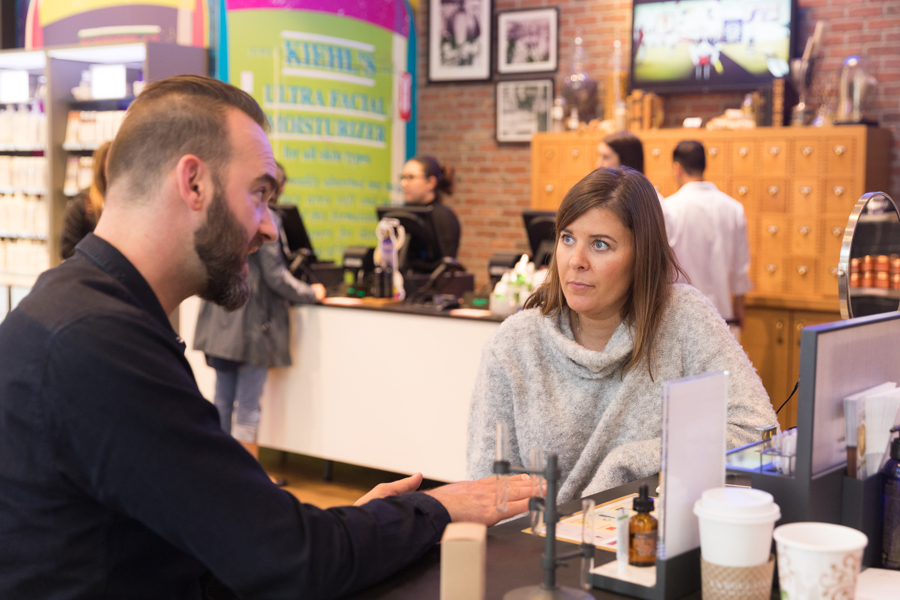 Basically what Kiehl's has created is a tailor-made custom formula specifically for my needs and wants in a skincare product. Brilliant, right? The skin-strengthening concentrate concentrate enriched with squalane and botanicals is the bigger bottle, and it comes with 2 personalized complexes with the most potent ingredients and needed to be mixed when I got home. I chose one for redness and one for wrinkles. The result? The perfect formula created just for me. Creating everything my skin needs, and nothing added that I don't need.
I love how completely involved and personalized this concept is. I asked all sorts of questions and discussed my concerns with Jeremy, and he was so informative and helpful (and a pretty fun guy, too!).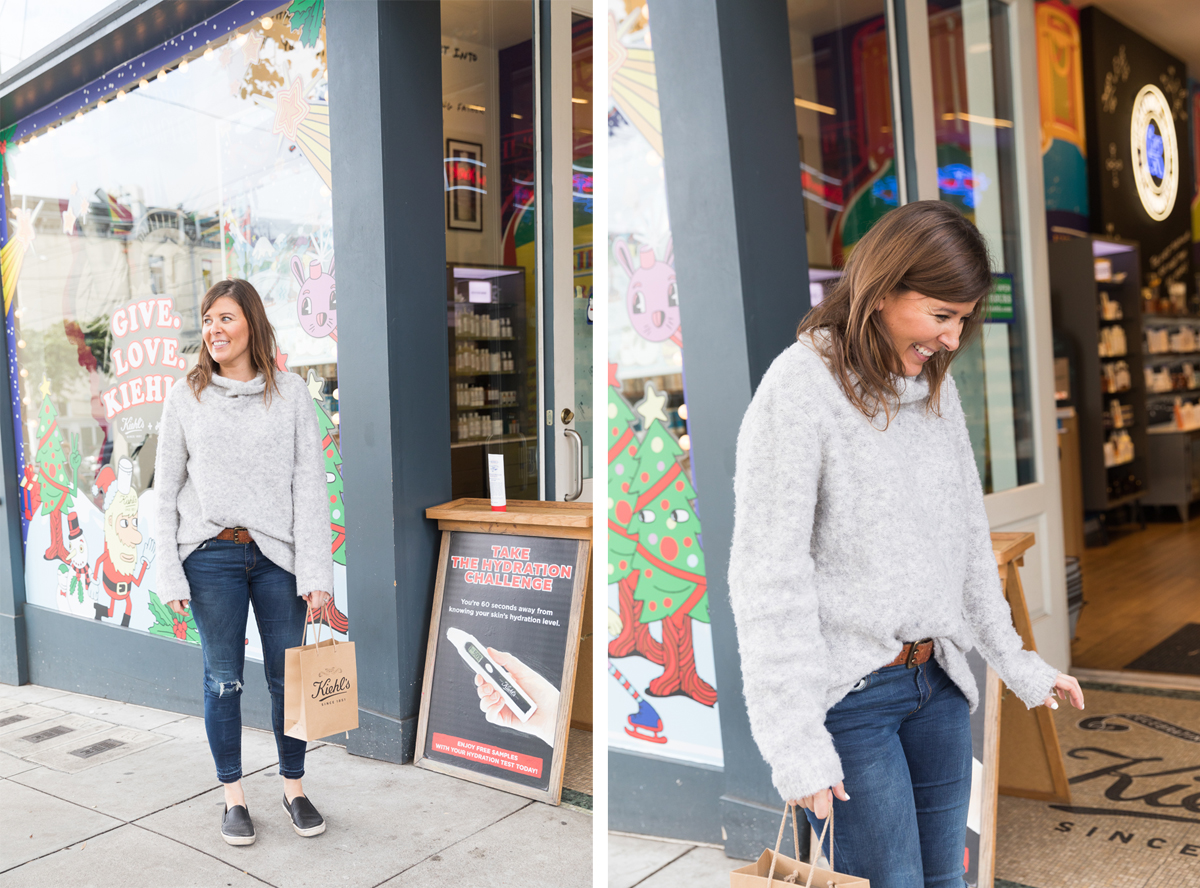 They sent me on their way with my own bottle of special serum to apply only at night (because it's like a retinol product) and to use SPF daily (of course!). And you know I had to include some bloopers there for you. I was getting nervous posing for the photos!!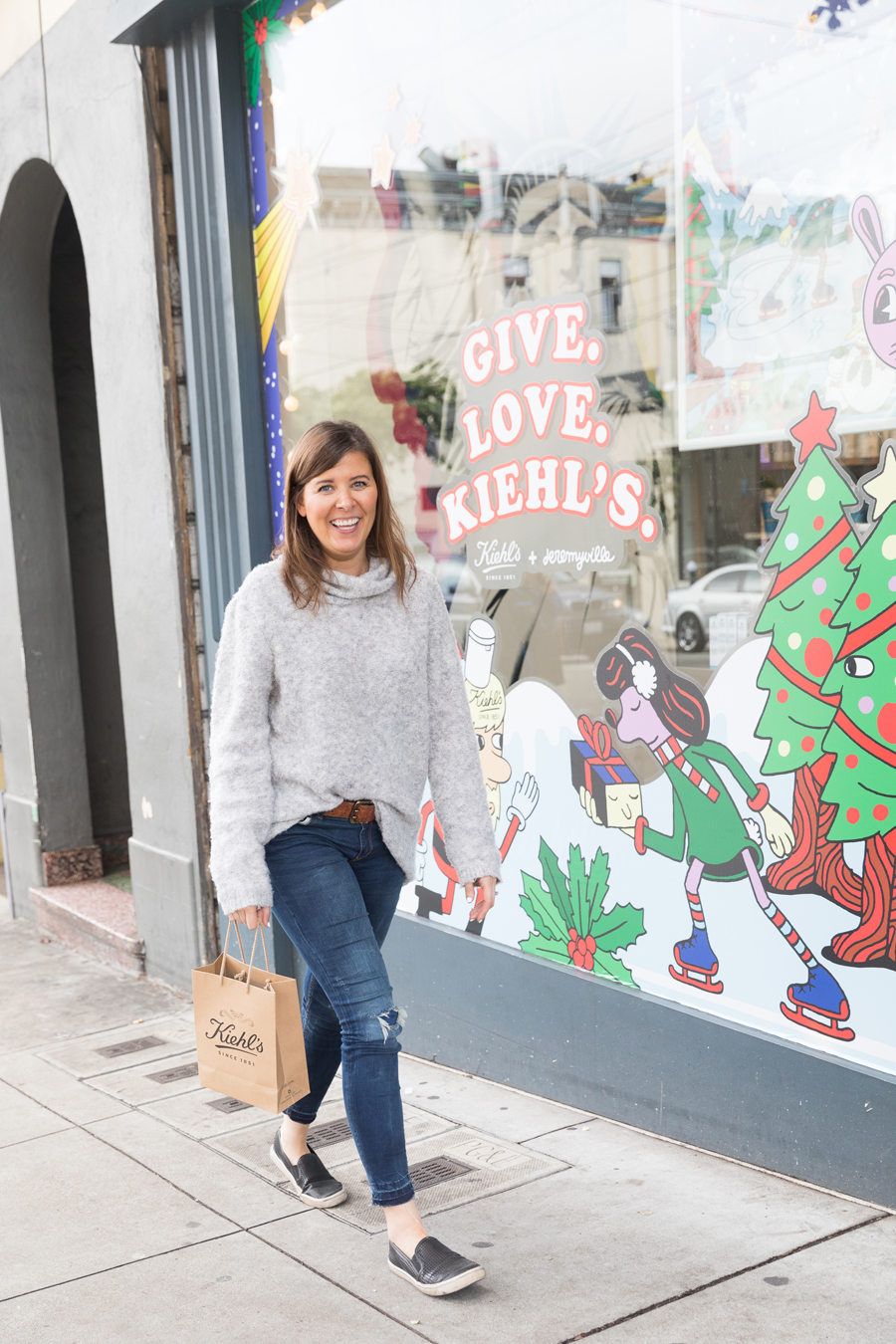 Thanks to Kiehl's for the invite!
Apothecary Preparations are only available in store, but once you create your personalized formula it will be in the Kiehl's system and you can access it again to re-order.
Kiehl's
1971 Fillmore Street
San Francisco, CA 94115
Instagram | Twitter | Facebook
Disclaimer: I received free product but this post isn't sponsored in any way! I totally wanted to share my experience with you guys.