Call me a convert but for the longest time I wasn't a fan of the regular essie nail polish, only the essie gel couture was on my list. However after trying this new summer 2017 collection called s'il vous play, I have to say the formulation is fantastic. So fantastic that some of the shades were completely opaque in one coat. Okay essie fans out there, I get it now.
essie has come out with 6 new pastels for their summer launch inspired by sweet sugar Parisian confections adorably called s'il vous play. Three of the shades are more of a cream finish, while the other three are more of a shimmery finish.
sweet soufflé| a creamy white with a golden glow. An off-white shade that looks completely opaque in 2-3 coats.
baguette me not| a sweet lilac with hints of pink undertones. Looks like in the bottle it'd pull more lilac, but on the nails it has almost a touch of pink to it. It's such a sweet colour.
blue-la-la|Â a dreamy sky blue. Surprisingly, this was opaque in one coat – though for the photos I did two.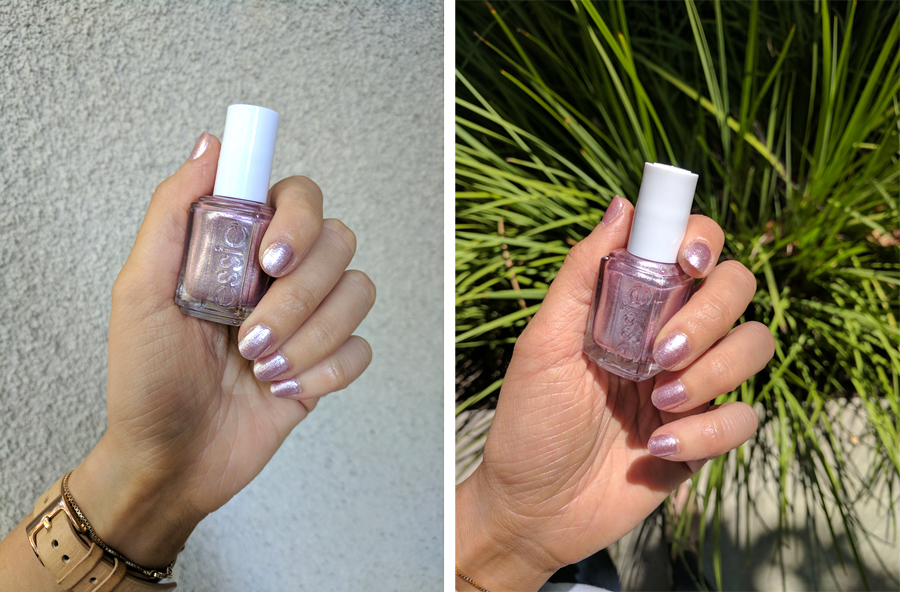 s'il vous play|Â a fun, eye-catching metallic pink with a slight purple underneath. Although shimmery looking, still quite easy to apply with no streaking, and needed two coats.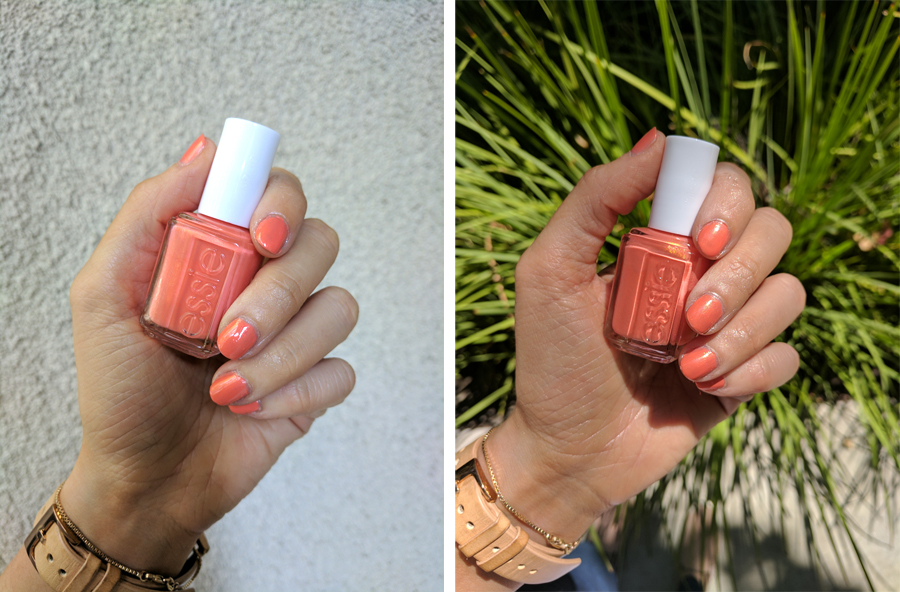 fondant of you|Â a vibrantly sweet golden orange. This orange wasn't as shimmery nails as I thought it was going to be. Gorgeous when I was rockin' a bit of self-tanner ;)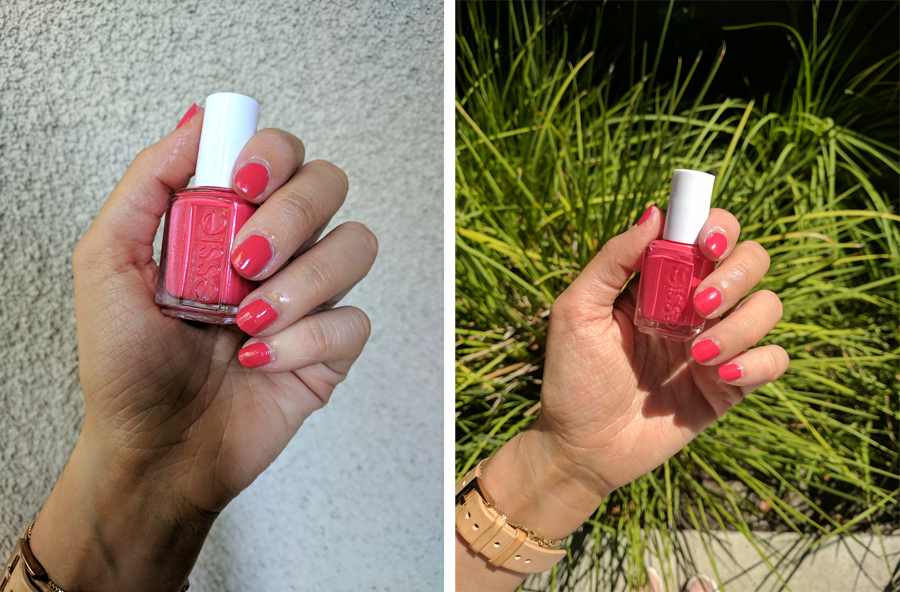 éclair my love| a bright berry toned red. This is one coat! Definitely pulls more red on my nails than expected, but it's a pretty watermelon-red shade.
What do you think of the 6 new essie shades? Are you a fan?
Shop the shades for $9 each below:

Essie s'il vous play collection was sent for review