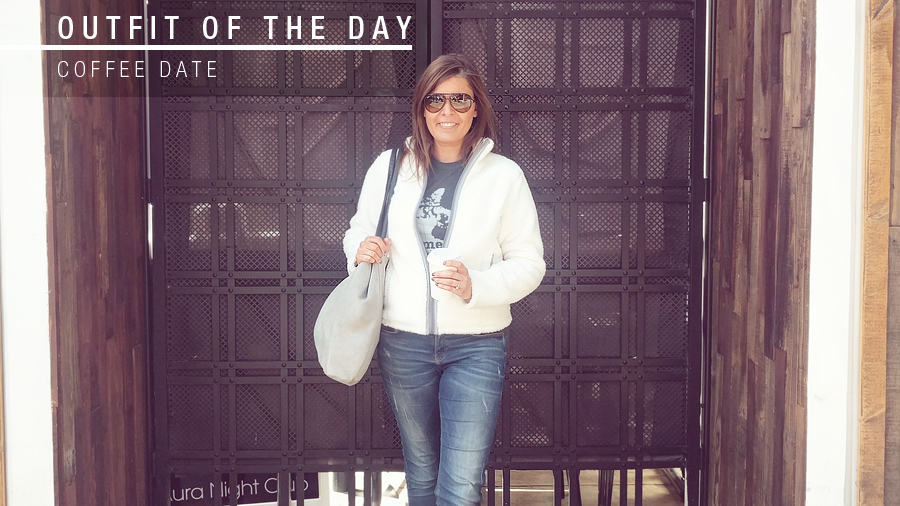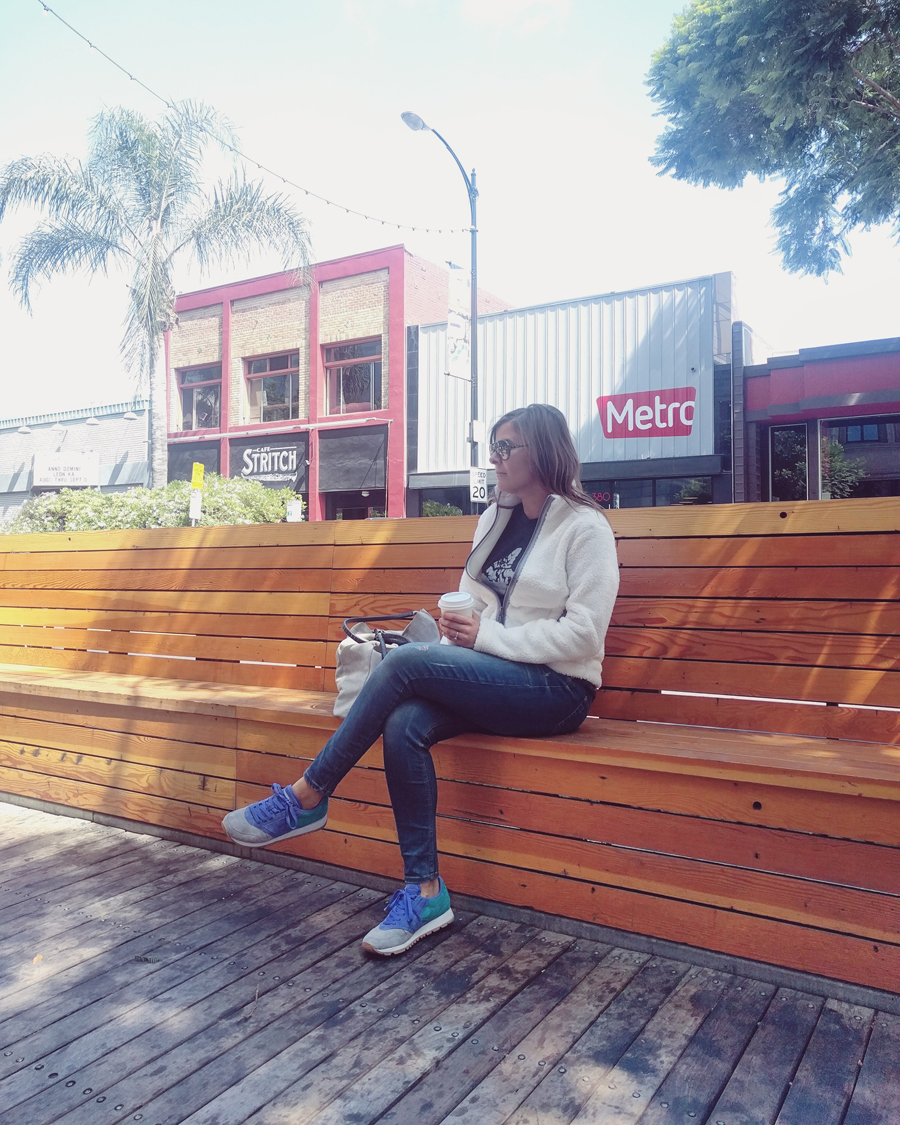 Every few weeks or so, a couple of us local Bay Area Bloggers get together for coffee.
Vero's Coffee was the spot where the four of us met up this time. We explored downtown San Jose together, snapping OOTD pictures too.
I can't wait for the next one! It was a fun afternoon filled with tons of laughter, and public changing of outfits.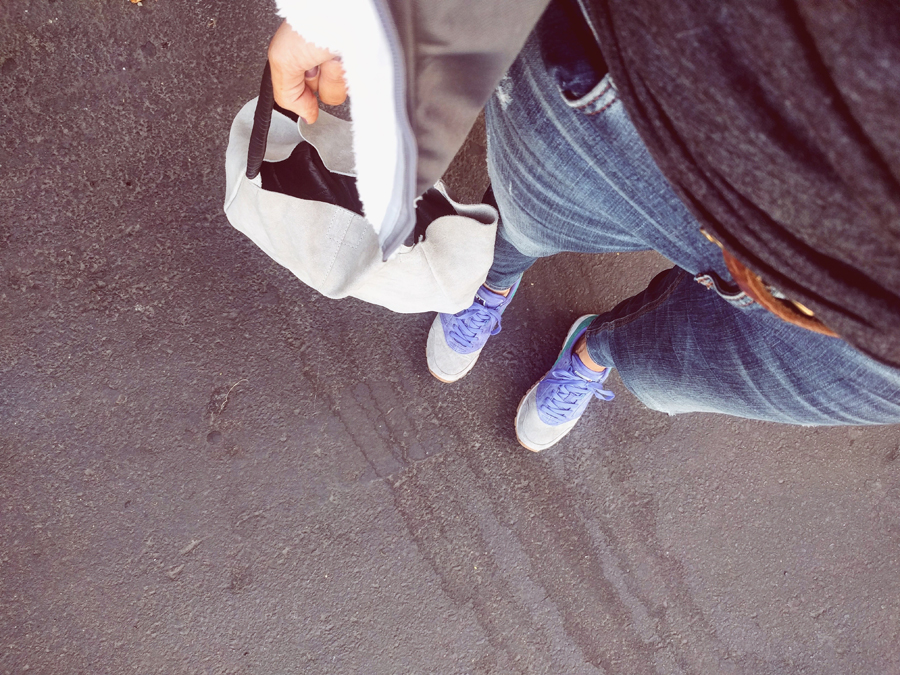 I have been living in these sneakers since I first got them at the end of August (thanks to Brooks!)
What I'm wearing: White Sierra Wooly Bully Jacket, Zara jeans, Ray Ban sunnies, and Brooks Chariot Heritage sneakers.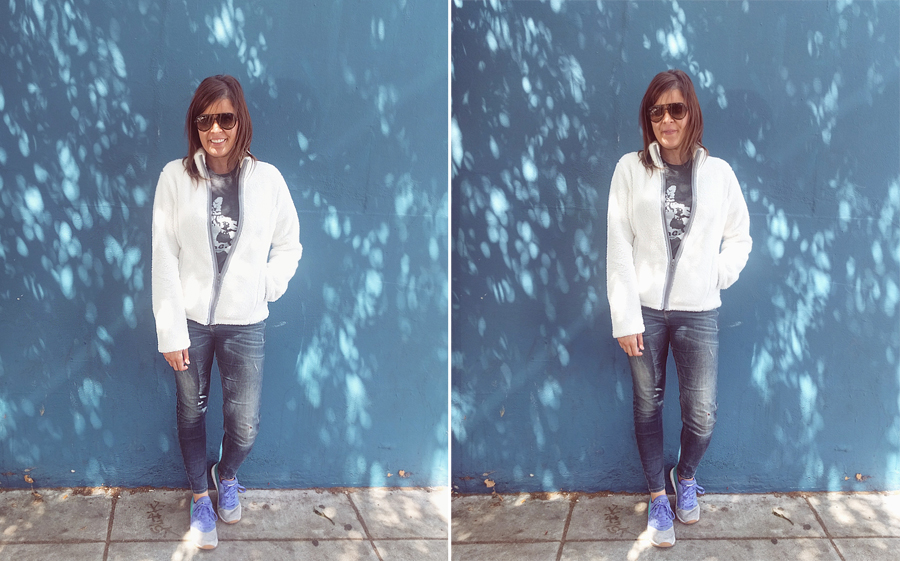 I wasn't exactly sure how to pose for OOTD shots since I usually have only 2 or 3 to choose from when I do them myself with a self-timer. But I had a mini-lesson on how to pose my body and angle it for the camera. Thanks for all the tips Elisabeth! :)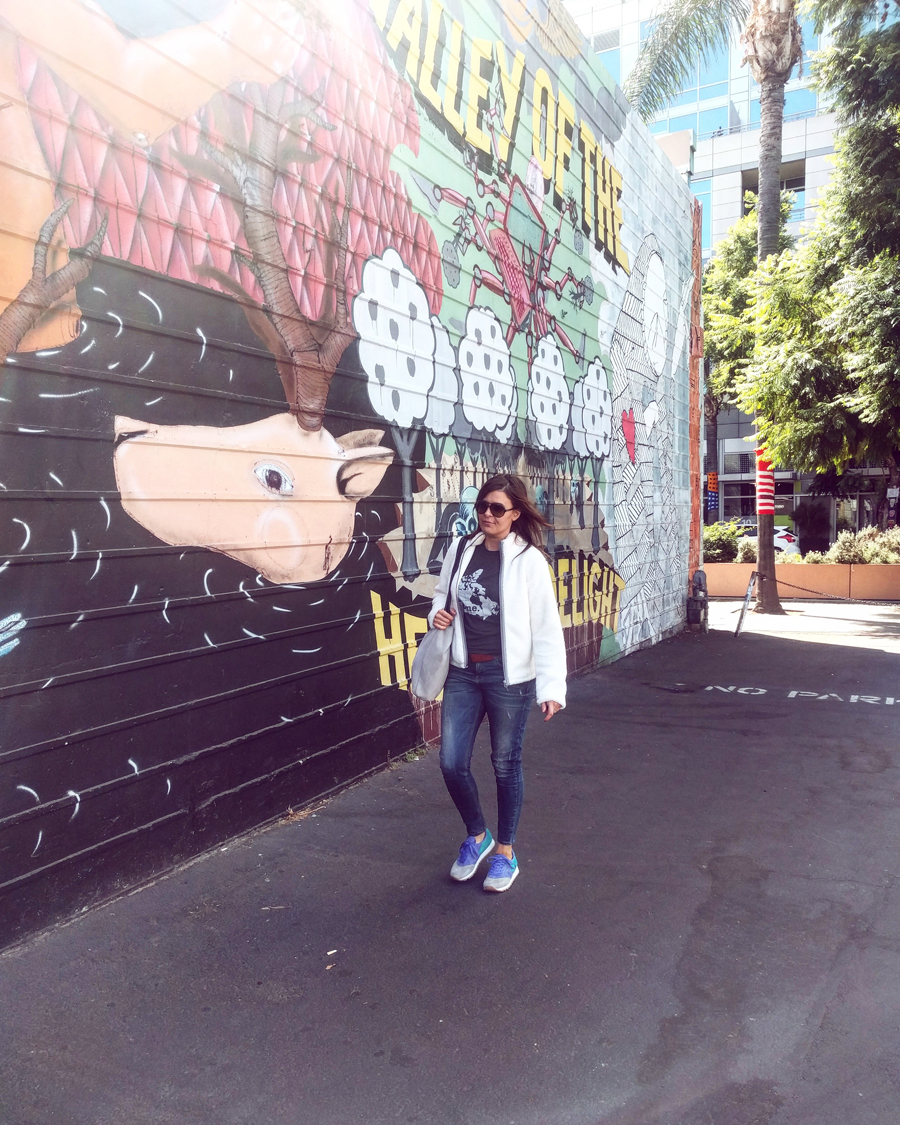 Thanks for reading! Hope you like the OOTD photos :)