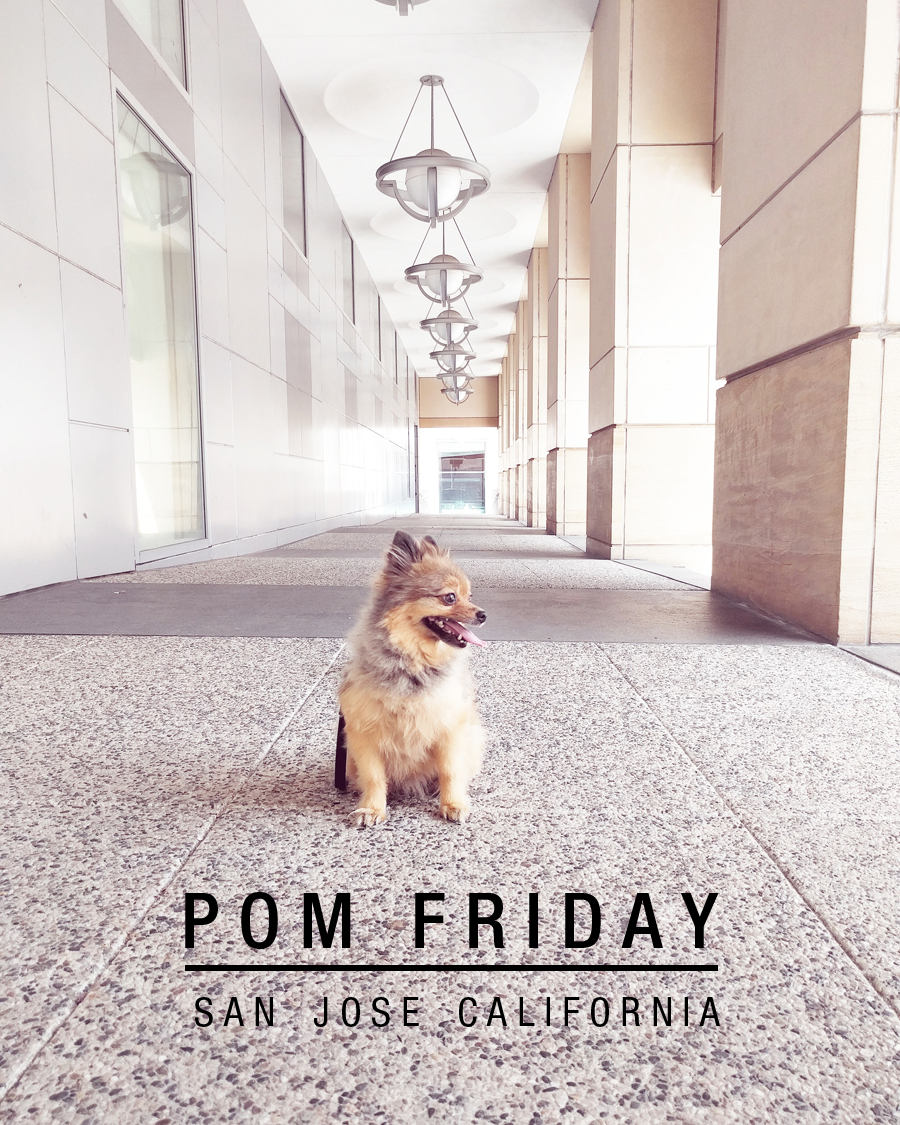 I don't trek to downtown San Jose very often, mainly because the parking meters cost a fortune for a measly 15 minutes, and when I do go down I tend to go to a spot where I can get validated parking if I spend so much at a certain store/restaurant. Which, was my plan for this Monday that just passed by. I wanted to return a filing case to MUJI and I needed wanted more of their hexagon pens before they sold out of them for another year (which probably wasn't a year, but it felt that long to be without my favourite pen!).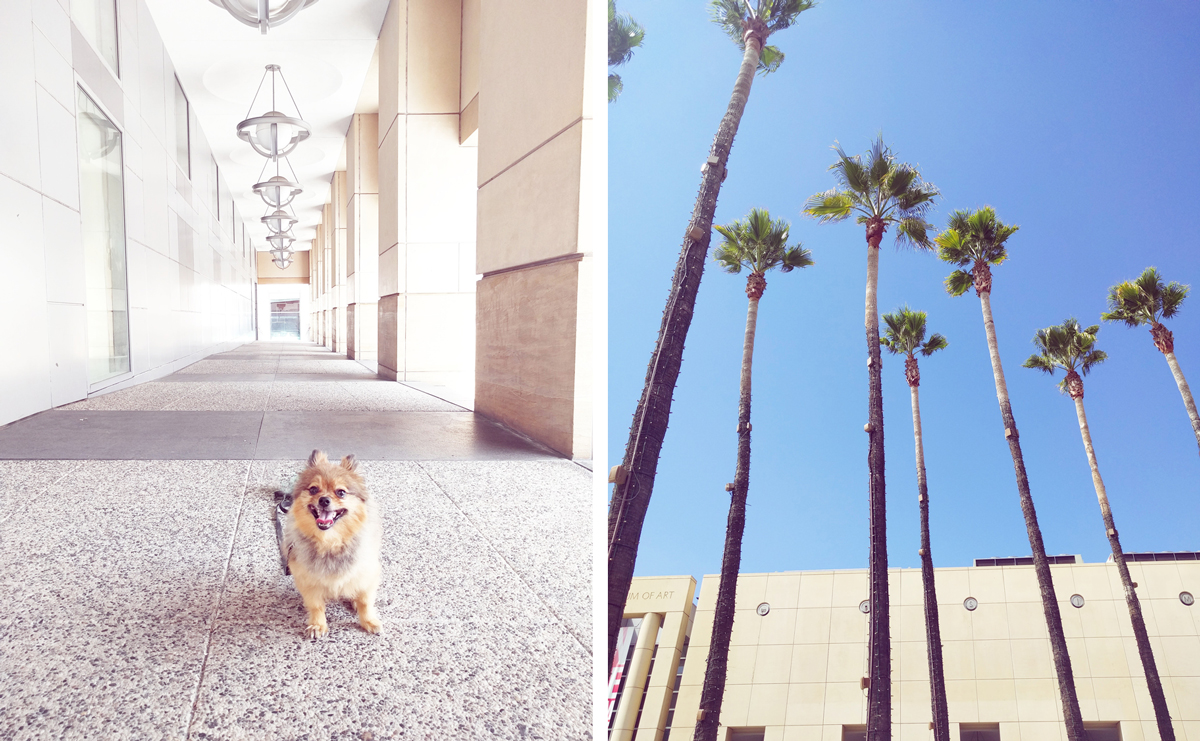 I brought Alfie along for the ride, and decided to take him out for his first downtown San Jose adventure. I stayed pretty much on the main street (I think it's the main street, anyway) on Market.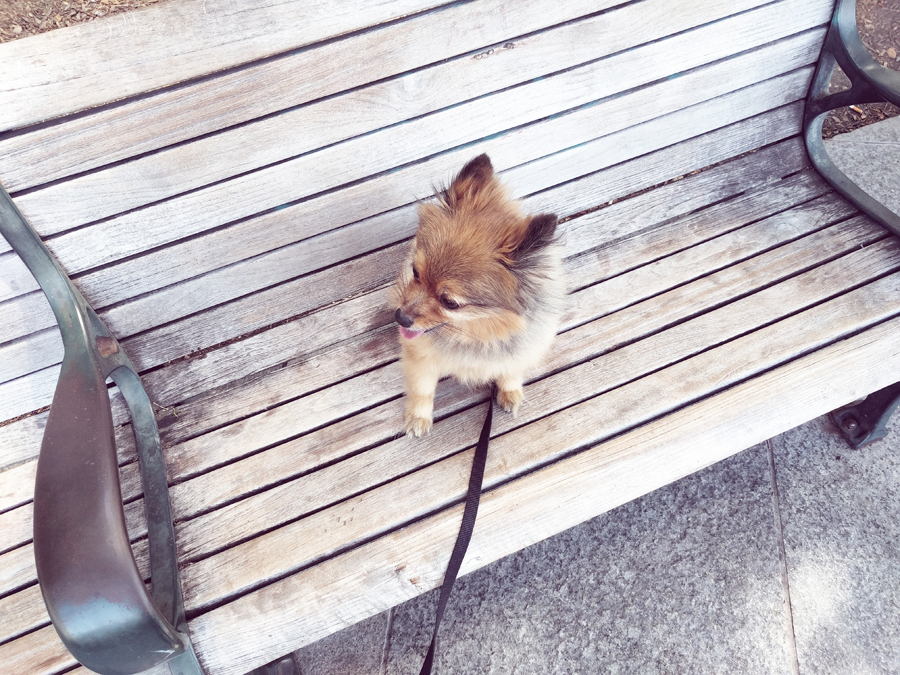 It's a given that whenever I bring Alfie places, we always get stopped. Sometimes sketch people come over to us, which obviously we try to walk past quickly and ignore (lol). Or sometimes it's a kid and their parent and they just want to pet Alfie. I've mentioned this many times, but Alfie hates people.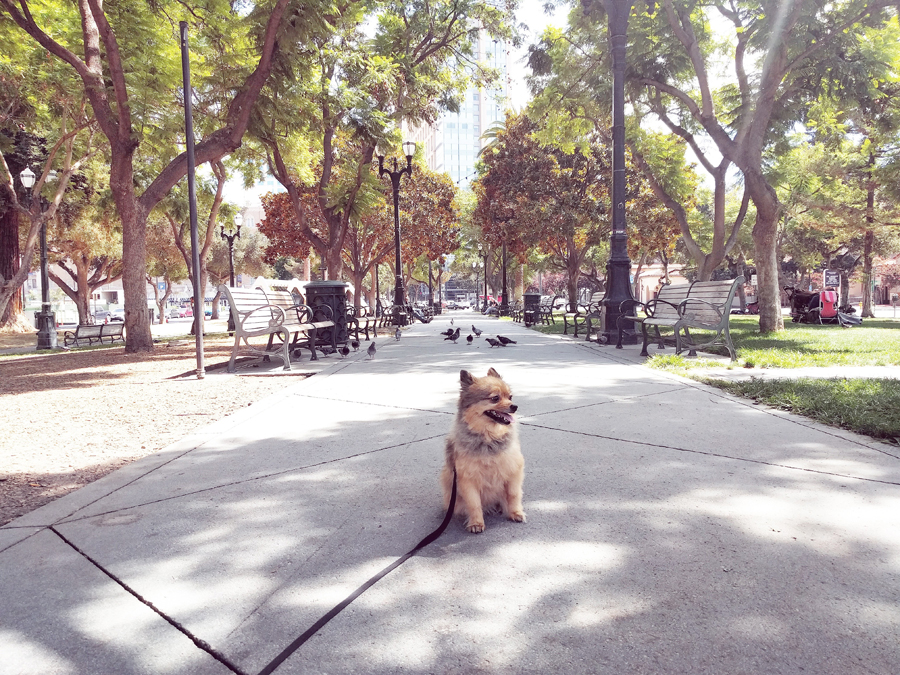 Anytime he thinks someone is giving us even remotely a little attention, or a hello, he goes wild and acts …. well, kinda savage. This day he must've been a little mellow because all he did was growl when I picked him up for people to pet his little belly (which he LOVES and immediately stops growling).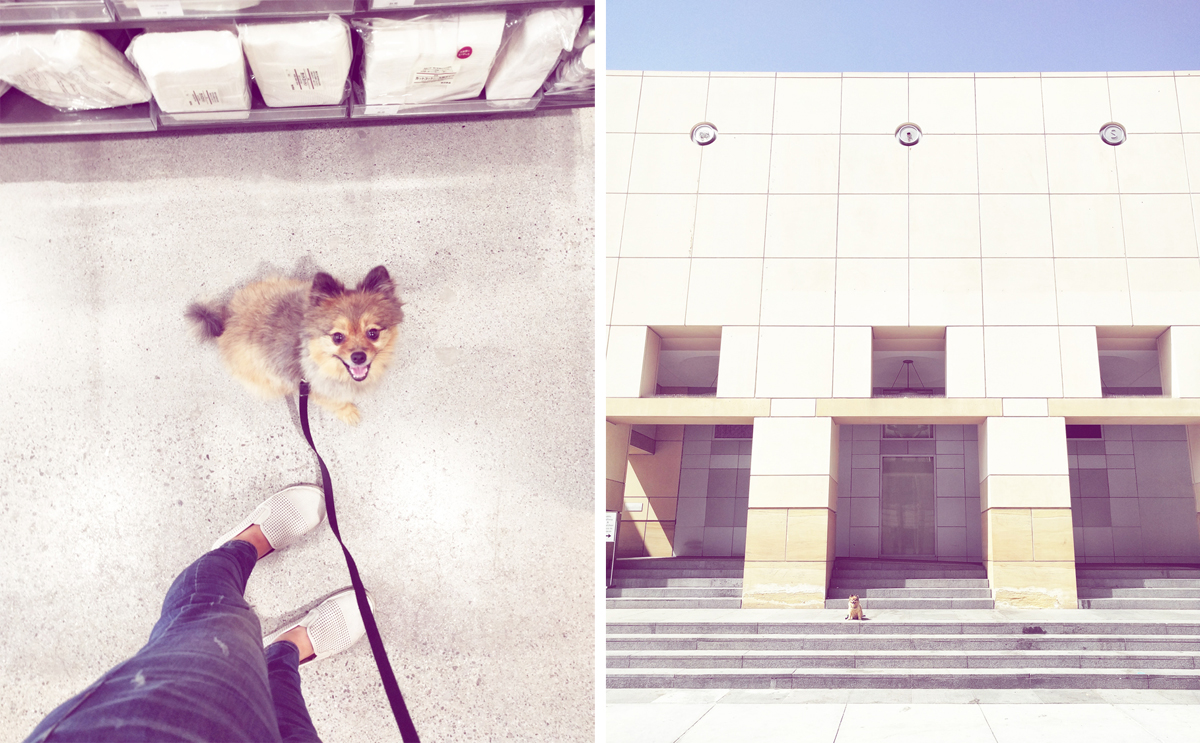 He received a ton of attention inside MUJI too, that is until we were in the line to pay after returning my item a few minutes prior (I mean, I had to shop around!). He didn't like that people were standing behind us, but he (Alfie) knew that he had to "sit and wait" beside my left side… he wanted to bark badly! Making little woof noises. I mean, it's cute, but it definitely gets annoying. But he's a show-stopper, for sure. And he knows it.
After I returned an item, then bought a few more goodies at MUJI, we walked over to the (closed on Monday's) San Jose Museum Of Art, where I took some fancy photos of Alfie hanging out, waiting for the "OK!" command for him to come running back at me :)
The happiest pup.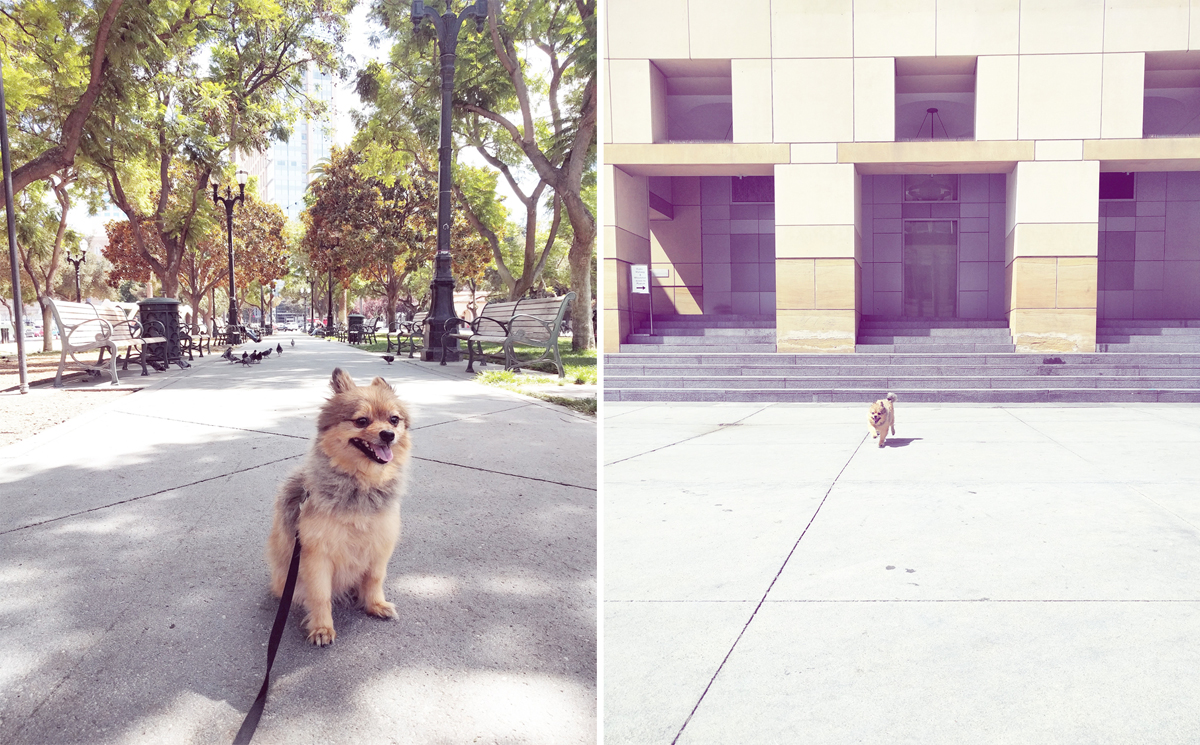 There ya have it! Another POM Friday in the books. Hope you enjoy your weekend everyone!