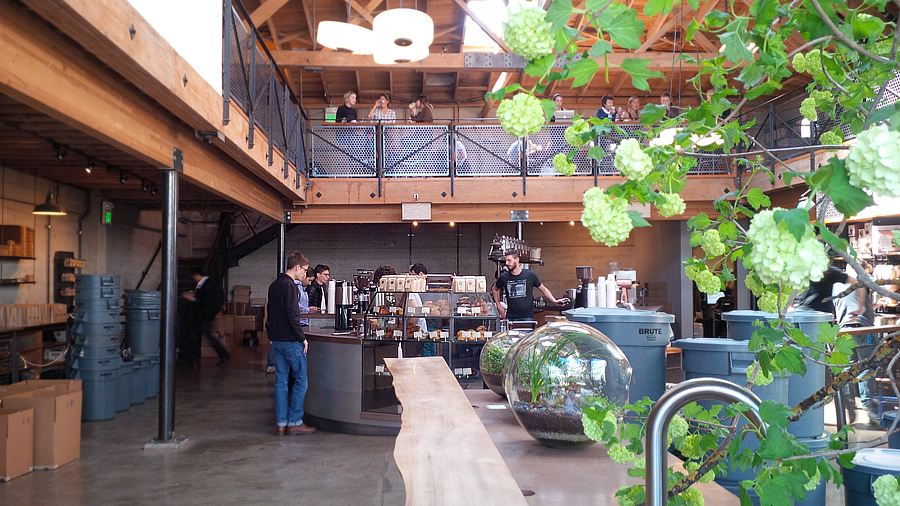 Megan and I scoped out a super cool coffee shop when she was living here in San Francisco, so needless to stay we stuck around a while and snapped endless amounts of photos together. Sightglass is one beautiful spot to grab a delicious coffee made from house-roasted beans served along with baked goods in a bi-level, industrial space.
Love the vibe of this place. Everyone seemed to be doing their own thing (naturally). But the ambiance was just wicked here. Huge open space, lofty type feel, perfect to warm  up your belly with some delicious coffee. Or in my case, iced coffee. Sightglass is an independent, sibling-owned coffee company in San Francisco.
They take trips to Columbia to source their coffee beans, and spend time on the ground, at farm level with their producers; come back and write about their experience on their own Sightglass blog. Wild experiences in all sorts of countries I can only dream about visiting. I mean, nothing is really holding us back, but you know what I mean.
It's its own roastery, too. I need to spend more time here.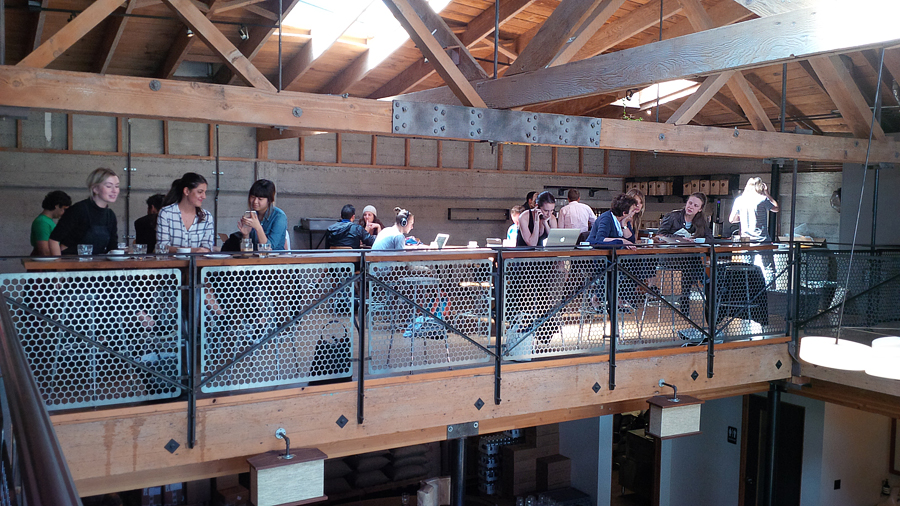 Imagine working remotely here. Love the rustic loft feel it has, especially upstairs where everyone seemed to be chatting or working quietly on their laptops.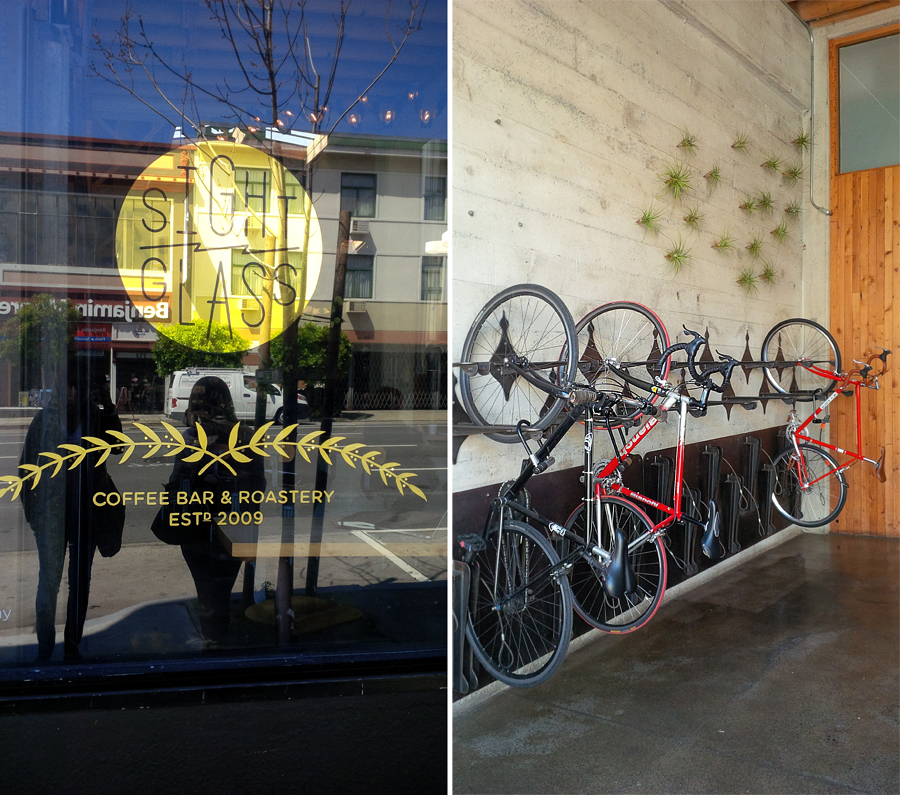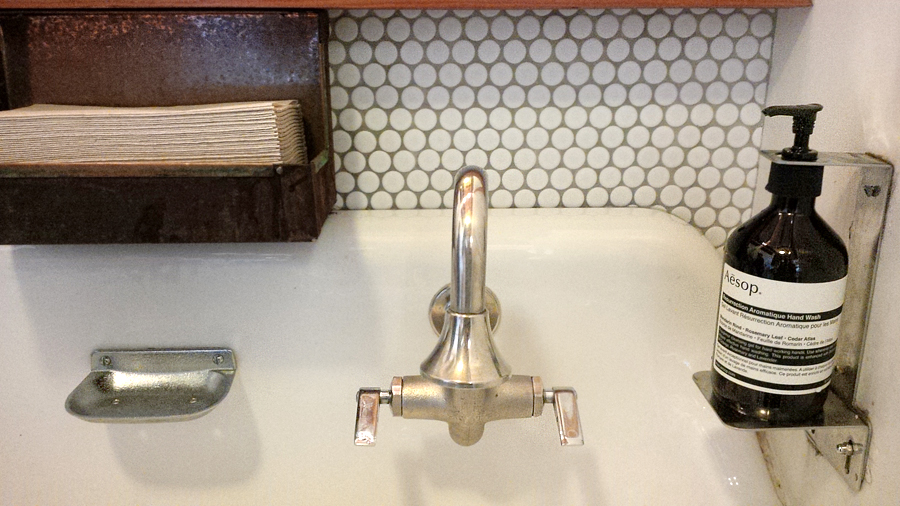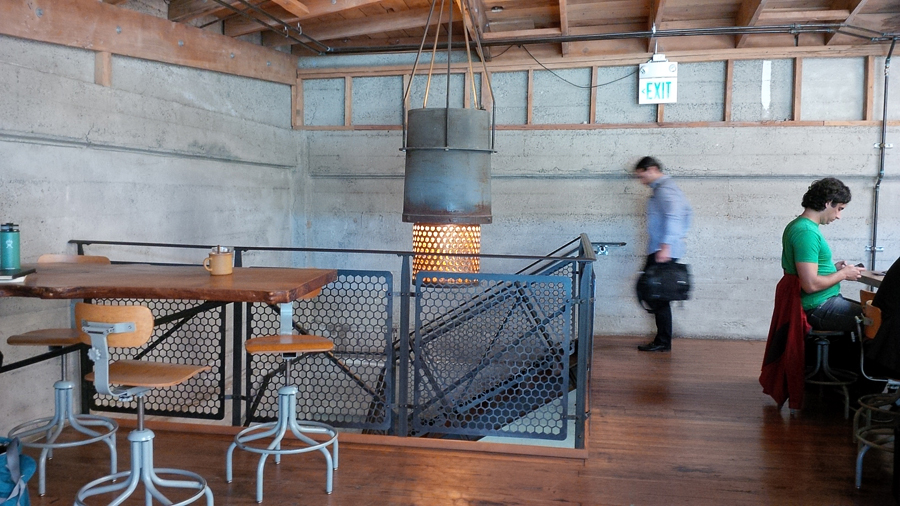 Clearly, I couldn't stop taking photos when Megan and I popped in for a visit a few months back.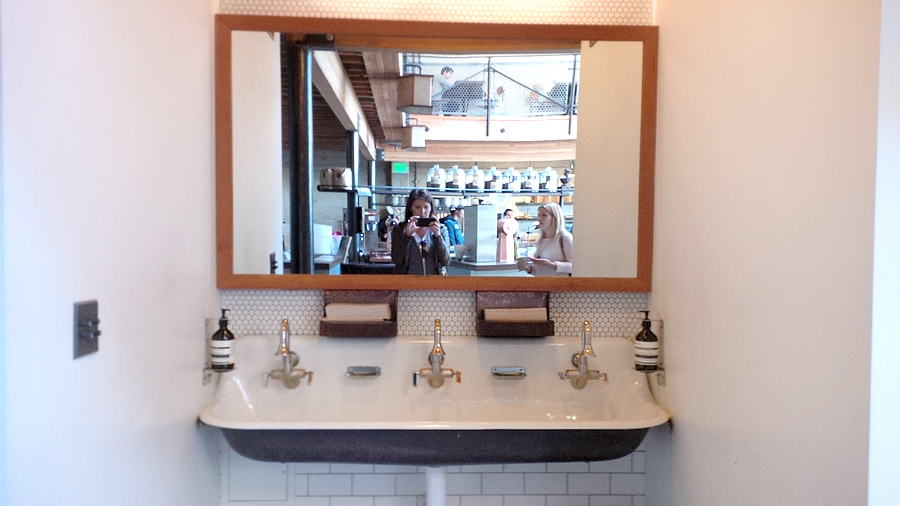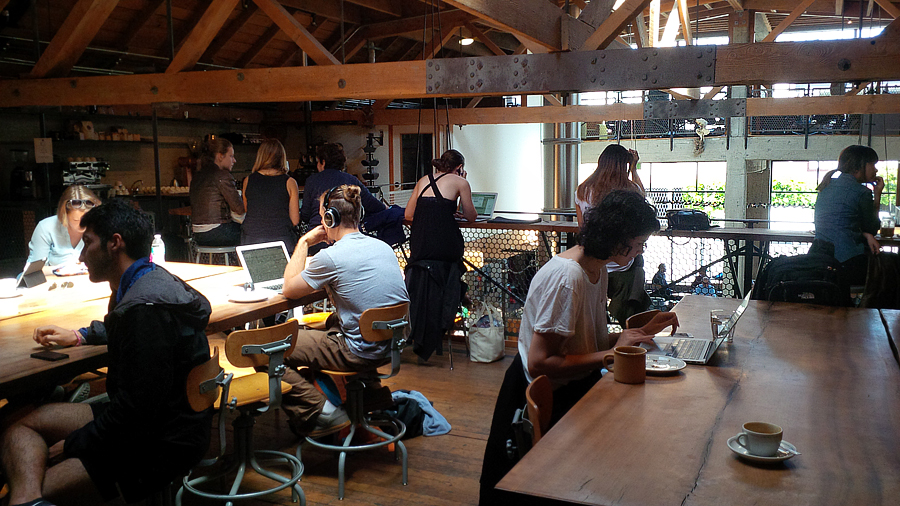 Sightglass
270 7th St, San Francisco, CA 94103