B'ys it's only a matter of time and we're in our older years and then we notice a few changes in our skin, our neck, even our hands. I'm noticing tiny little moles that probably will turn into age spots on the back of my hands. Even I'm aging! It happens. It's life. Gotta get over it.
You may notice some people have a wrinkle-free face, but their neck is a little more noticeable with the wrinkles and excess skin. This is mainly due to the fact that people forget to take care of their neck and décolletée area when doing their morning/evening routine with the face.
Those fancy and expensive jars of neck cream to lift and tighten the skin? If that was really the case, wouldn't everyone know about that particular product and be the worlds best seller? Think about it. But do you need a different product for that particular area?
In one simple word: No! 
Most of the time those creams are simply about moisturizing the skin rather than anti-aging.
What can you do to prevent those signs of aging on those areas? In simple terms, keep up your regular skin care regime and don't forget SPF. Bring those creams and lotions down to your neck and chest area too. When applying neck cream, always use an upwards motion when applying product. Don't ask me why, but I guess it makes sense in the fact that you don't want to drag the wrinkles down to the floor, you want to help lift. Right?
The 2 retinol products I recommend:Â RoC ($15Â USDÂ from Amazon) and Philosophy Help Me ($49 USD from philosophy's website)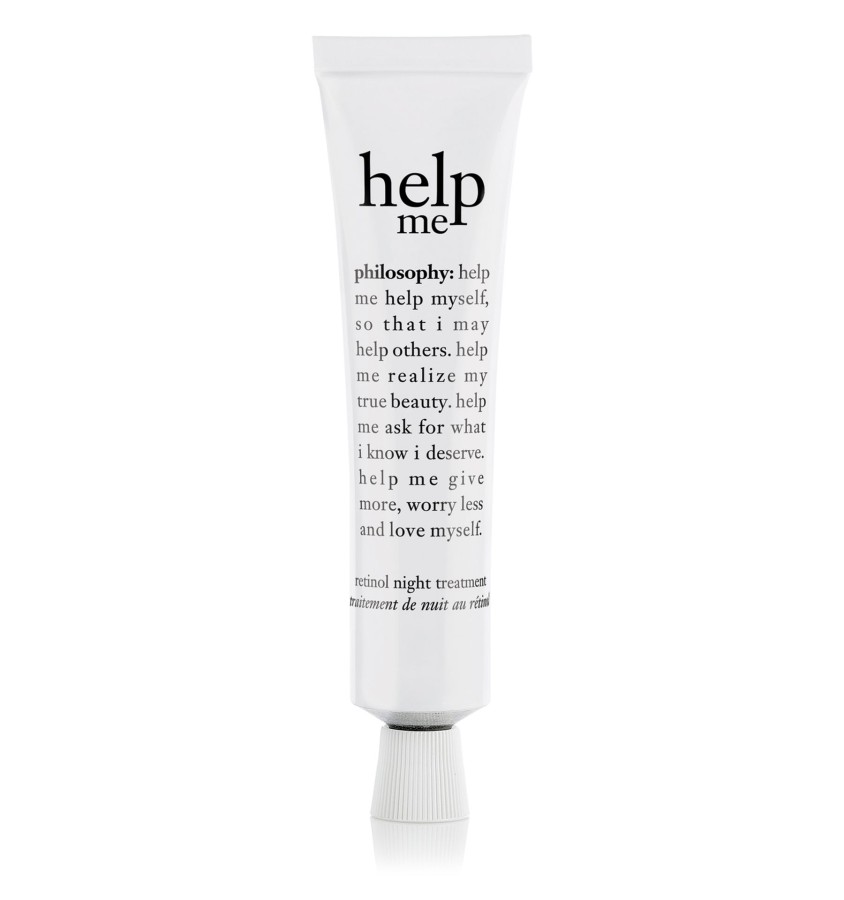 Notice how the two products are not in a jar? Jar-like packing is a huge no-no as it allows in the light and air, which breaks down the retinol ingredient.
Retinol is a fantastic anti-aging product to help with aging, brown spots, clogged pores and even acne. But if you want to start using that product you're going to have to do your own research. Bear in mind that retinol can be potent depending on the percentage that is in your creams, thus your skin might react and become dry or peel a little. Don't panic. It's completely normal temporary side effect, and you may just have to back off on how often you apply it. Retinol products are primarily meant to be applied during the night, so it gets a full nights worth to act on the skin since your skin will be sensitive to UV rays. Pile on that SPF in the morning!
To take the benefits away from using a product with retinol in it, you have to use a range of ingredients, and don't simply just use a retinol on your skin. Keep doing what you're doing for skin care and add in a product that has retinol, too.
Is retinol the best and only ingredient out there for anti-aging? No, of course not. But this is the product I like, and recommend in conjunction with applying an SPF to protect your skin.
Please note, I'm not here to sell you on anything, I'm here to inform you! None of the links above are affiliated and none of the brands know I'm talking about them.
Hope you learned something today! And if you have any questions, please ask them in the comment section below :)