Anyone get in these manicuring kicks and then it fades and you just let your nails go bare, or go to a salon?
The past two weeks I've been painting my nails on a constant basis. Mostly nude polishes on my fingers because my nail beds are seriously the size of a 6 year olds. Narrow and short, so yes it's very odd looking.
Today I'm rocking the Peach Melba color by Barry M that I got on eBay since it's a UK colour.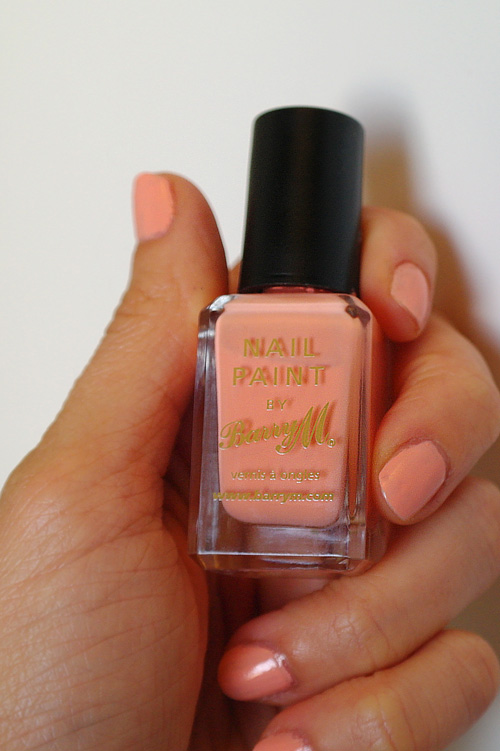 Yesterday I had on my all-time fav nude by Sally Hansen in the color Pink Slip.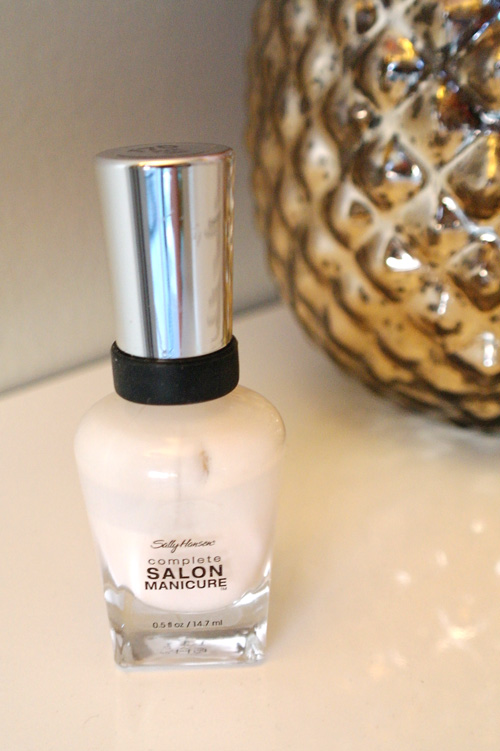 I'm also starting to get a little interested in nail art, like gradients shown on the nail below. I probably won't go as bold as those two colors but something more subtle would suit me best. I think the pink/purple combo would look kinda cute on toes. What do you think?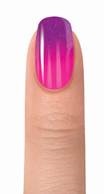 Red Carpet Manicure is the first at-home LED gel manicure system that lasts for weeks. Much cheaper than getting shellac done at a salon and I already talked about how to remove shellac nail polish so you're good to go on doing your nails at home and saving them dollahs of yours, girl!
I've been looking at local beauty supply stores for some at-home shellac/gel manicure systems and they really aren't that expensive any more. If you're the type of person who gets thoroughly annoyed once one nail chips, you're like me and have to remove all the polish altogether. I'm going to look into it more and think about buying one.
There's even a sweepstakes taking place on the Red Carpet Manicure Facebook page. Just like the page and you're automatically entered for the chance to win fabulous RCM prizes to re-create your favorite nail art looks. Ten winners will be selected at random at the end of this month!
Check out Red Carpet Manicure on all these social media outlets:
Facebook: https://www.facebook.com/RedCarpetManicure
Visit: http://www.RedCarpetManicure.com/
Twitter: http://www.Twitter.com/RedCarpetMani
Pinterest: http://www.Pinterest.com/RedCarpetMani
Instagram: http://instagram.com/redcarpetmanicure
Do you get regular manicure/pedicures?
How often do you paint your nails?
What color of nail polish do you like?