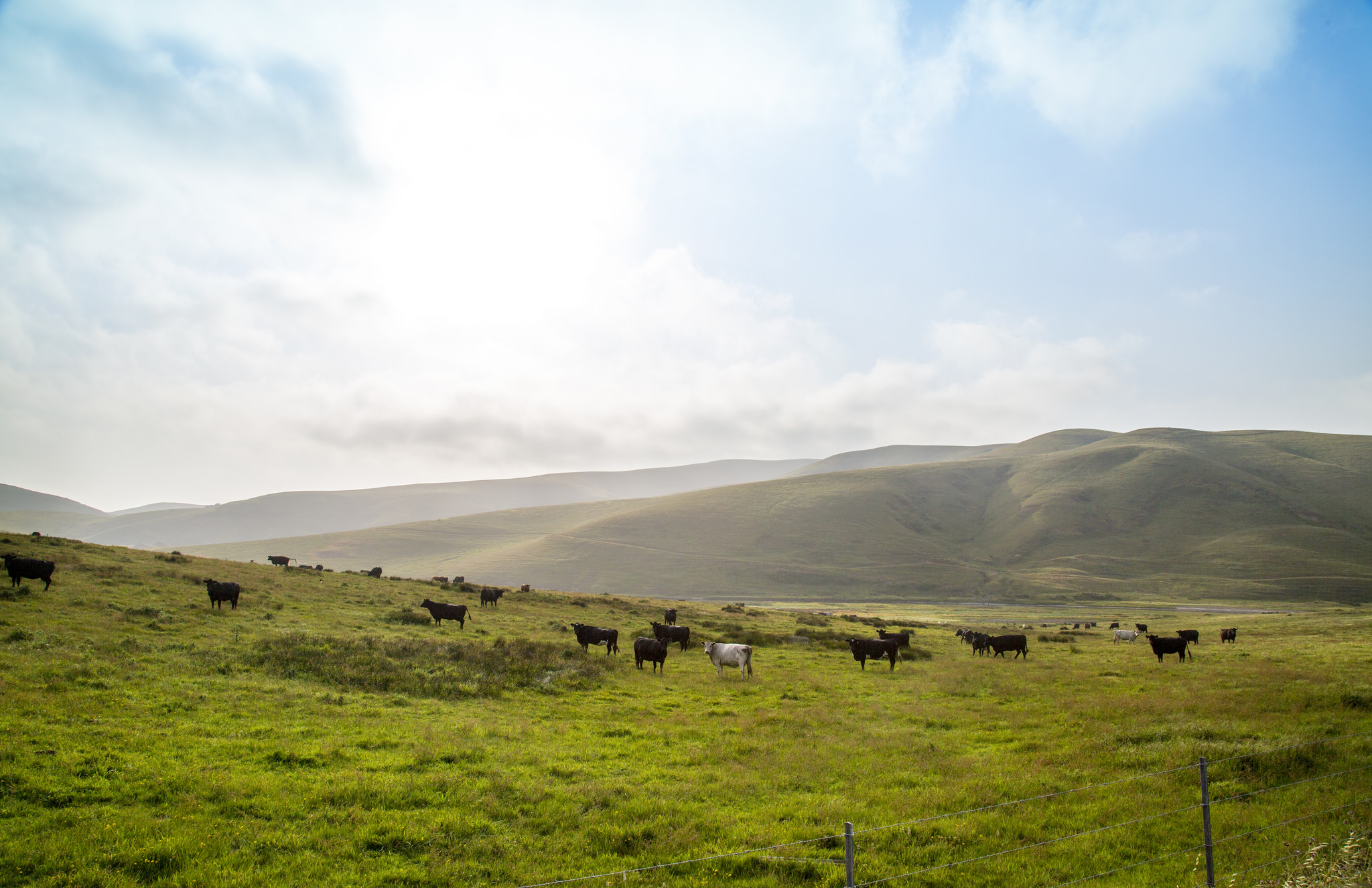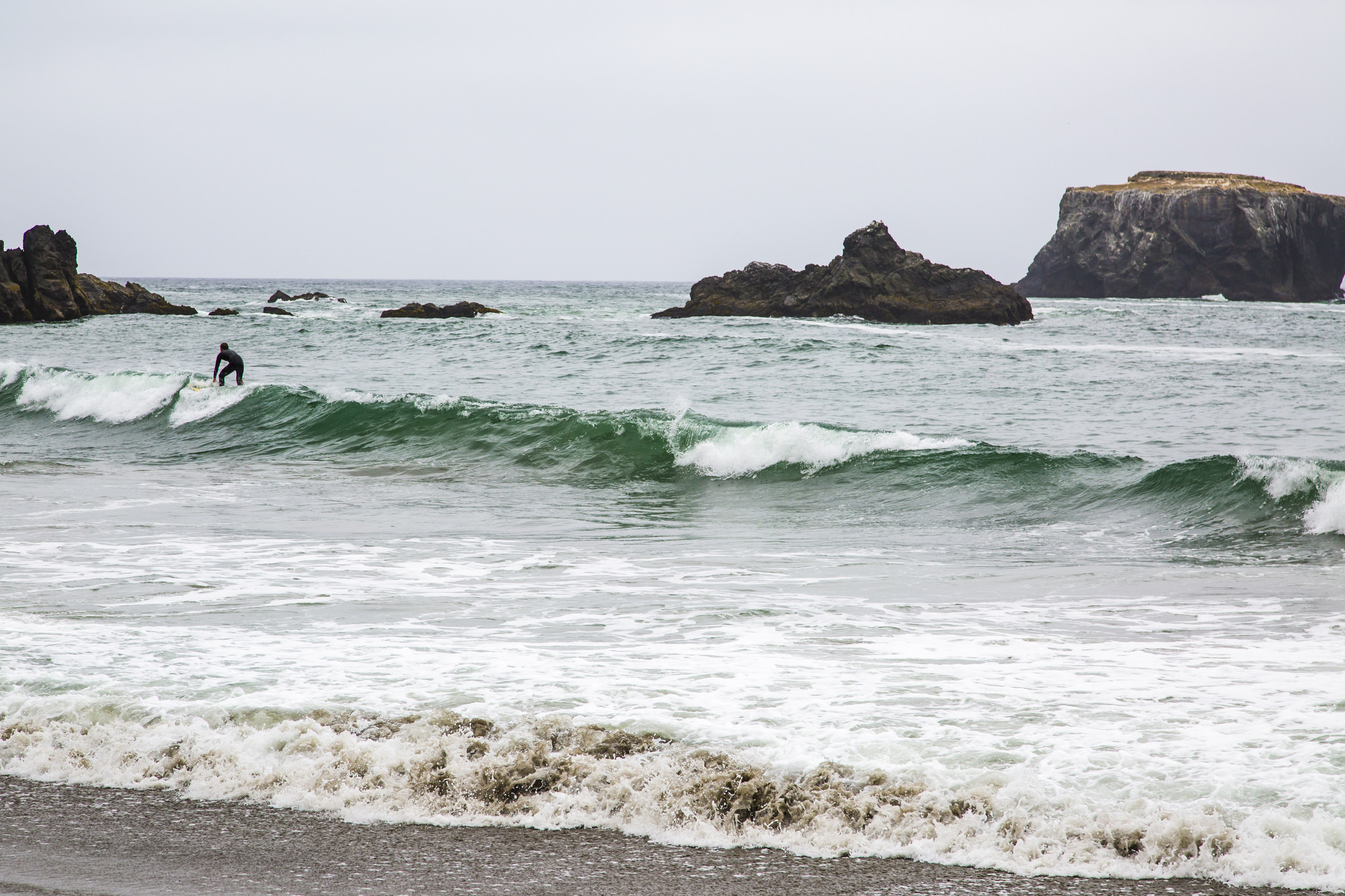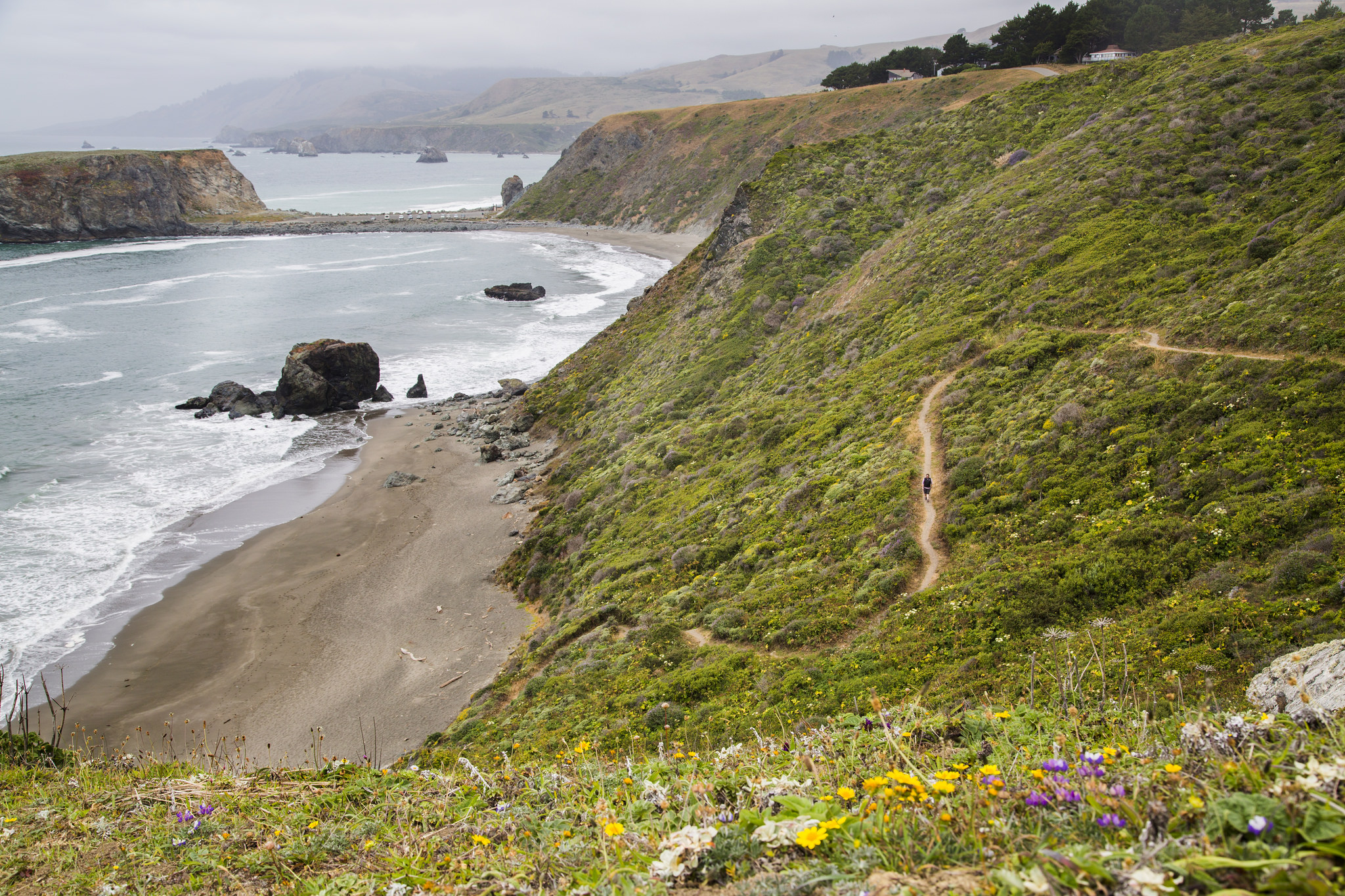 (Photos above via Sonoma County Tourism — the rest in this blog post have been taken by me) 
Well folks, it's wine o'clock somewhere! Am I right?
All these places you see and dream about while living on the other side of the continent, and it's all happening to me in real life. I had never expected this to happen. But I'm so so glad it is, and I'm taking every advantage of it possible. Sonoma Valley? Wine Country? Driving along the California coast? This is all so incredible and I still feel as if I am in vacation mode.
On one of our last stops when my friend Jenna was visiting, we were hosted overnight in Sonoma Valley and our first stop was a wine tasting tour at Buena Vista Winery. Before getting to the main building, we parked our car and walked down the pathway and were greeted by statues of the founding father's of America which included people like George Washington and Thomas Jefferson.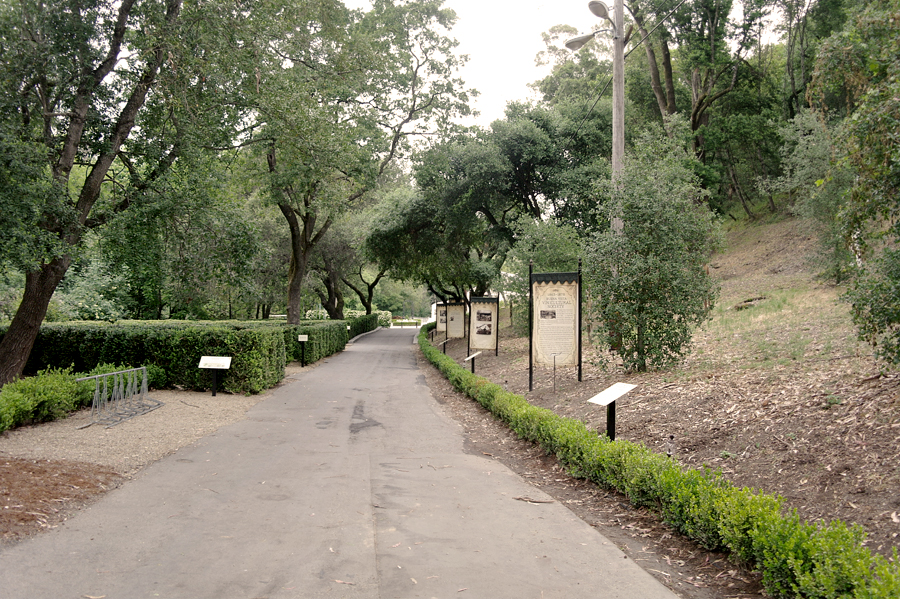 It's no surprise to me that they host weddings and private events here — especially with that captivating scenery.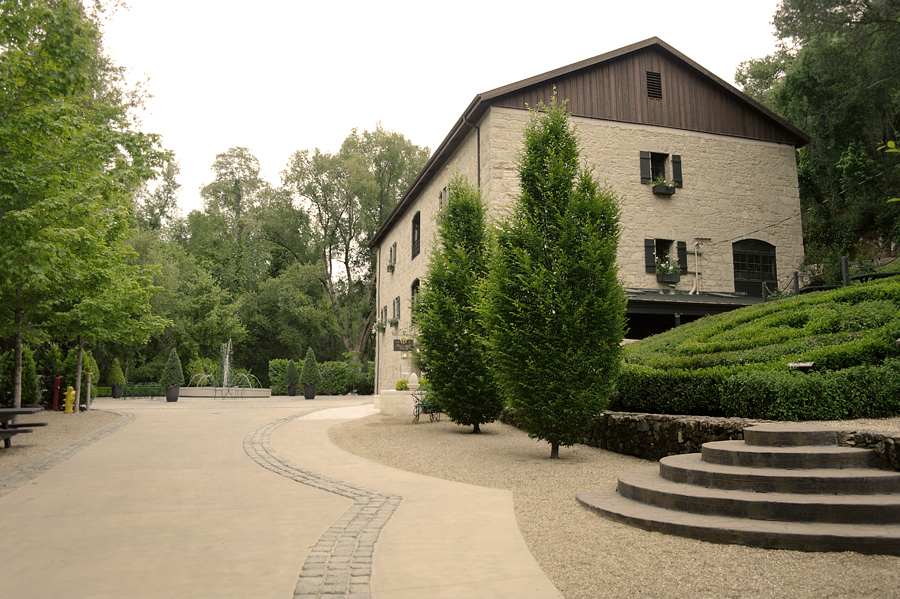 Jenna and I arrived to Buena Vista Winery at about 10:30 in the morning and had a private wine tasting tour given to us by the amazing and knowledgeable tour guide. There, she took us through private rooms and giving us a history on the winery. This one below, is the white room where they only serve white bubbly. How fun!
Another wine tasting room where you can have your own parties (often times bachelor/bachlorette parties are hosted here) and you can make your own wine mix, and take home a mini bottle for yourself. They also document the wine you've made, and if you loved it you can ask them to bottle larger bottles of wine for you and they can ship it to your home.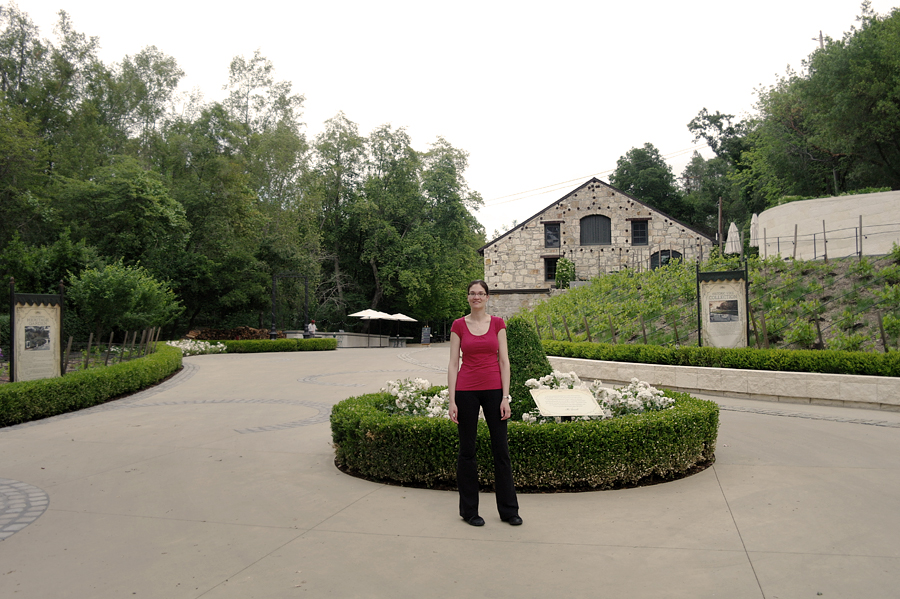 After a bit of wine tasting (not much for me, I was driving) we headed off to lunch, which was about a 40 minute drive from the winery. Monti's Rotisserie Restaurant & Bar was in the middle of a really gorgeous shopping/restaurant area in the heart of downtown Santa Rosa. 
If you go here, you must try their hummus appetizer served on delicious warm bread. Look at those huge chunks of feta!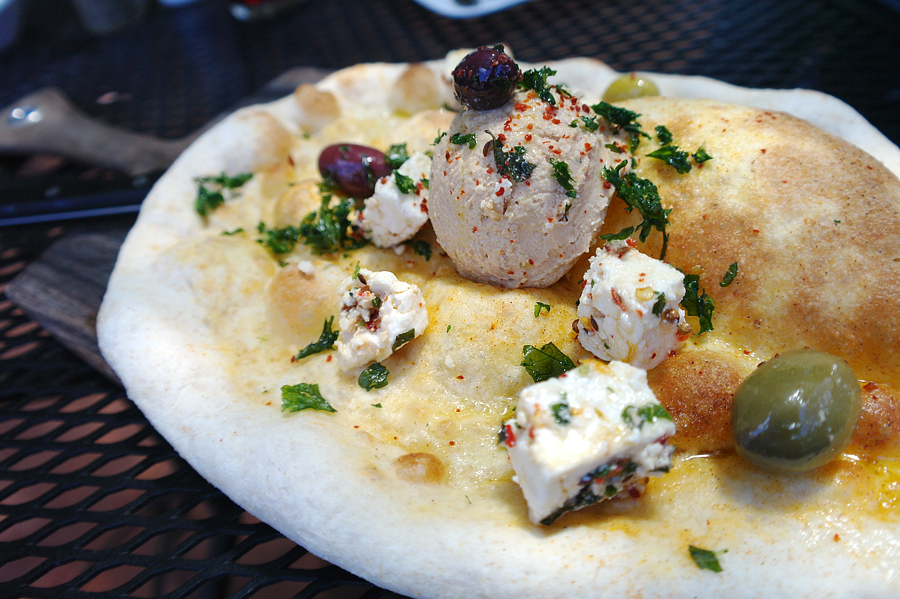 Since it was a pretty nice day, we decided to take seating out on their patio with heaters above to keep us from getting a chill. Behind us (not pictured) was a man in the main corral area playing on a piano. Needless to say, conversation with my bud while listening to classical music in the background was pretty much amazing. 
Onto the next stop! We were a bit early to check into our hotel for the night as our room wasn't ready at the time. So we drove another 15 minutes or so and we were in the heart of the little town of Sebastopol, took advantage of it all and spent the afternoon at Bliss Organic Day Spa. Could this weekend get any better? Seriously, we were treated like royalty here in Sonoma Valley. Sebastopol is a tiny town with such character. We had a blast down that way, meeting a few locals, chatting with them about the area and getting advice as to where to check out next.
I didn't want to take too many photos in the day spa, because I wanted to soak it all up and enjoy the experience. But I couldn't help but snap a few photos to remember it all. :) I received a facial from a woman named Feather (how cool is her name?!) and Jenna got a much needed massage as her back was giving her some troubles the last few days of her trip. Champagne, facials, massages and chocolate. A woman's dream.
Feeling absolutely rejuvenated after a private spa day with my best bud, we finished up our treatments at the spa and got ready to hit the town once again. We walked around the town a bit and explored. Then spotted a painting which somewhat resembled Alfie (although, a bit larger ha!) and I had to take a picture of me pretend-petting it. Heehee!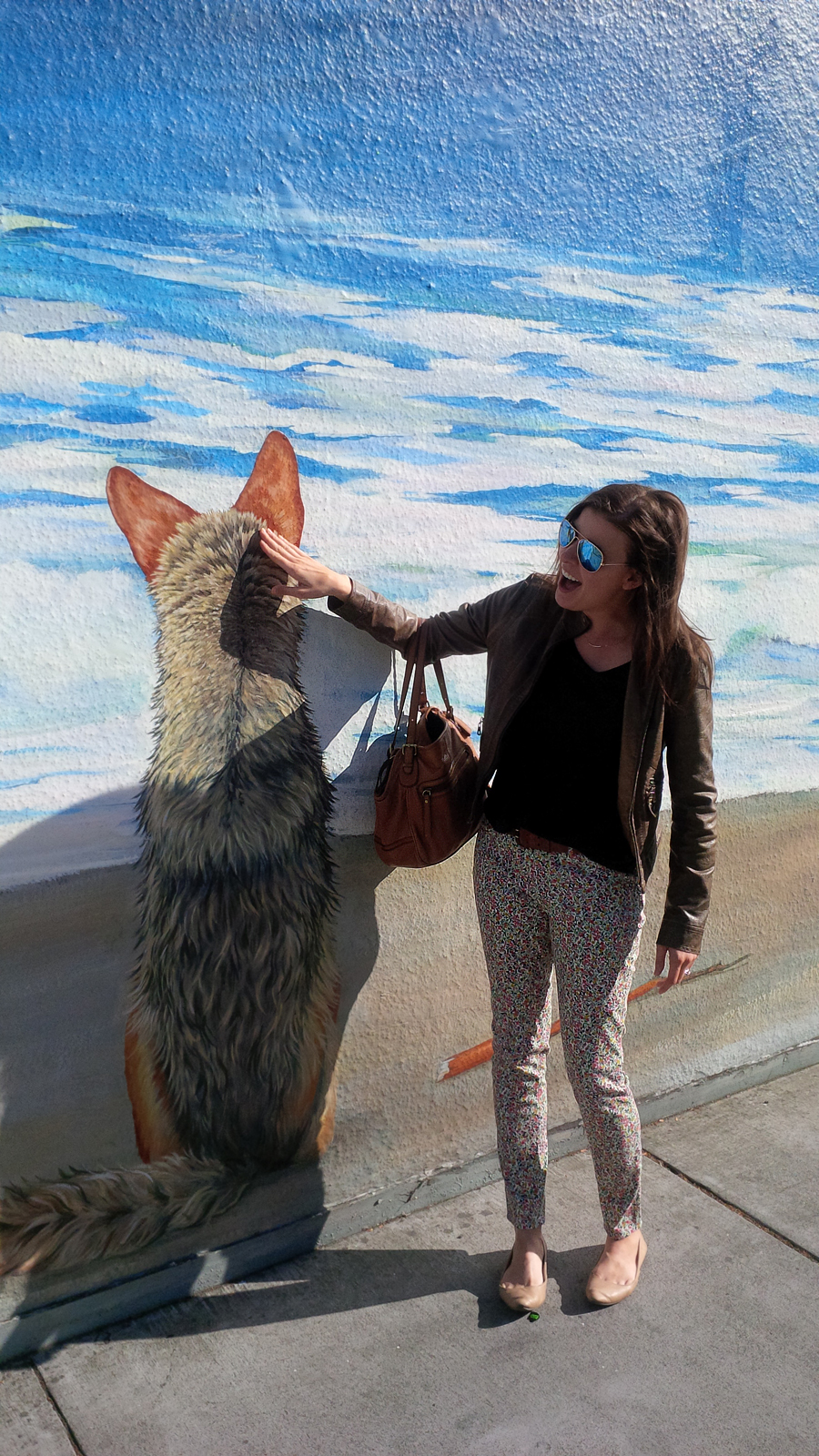 A short walk down the street we went to The Barlow area of Sebastopol and stopped in at the Zazu Kitchen for supper. Where we stayed for hours on end at this local hotspot.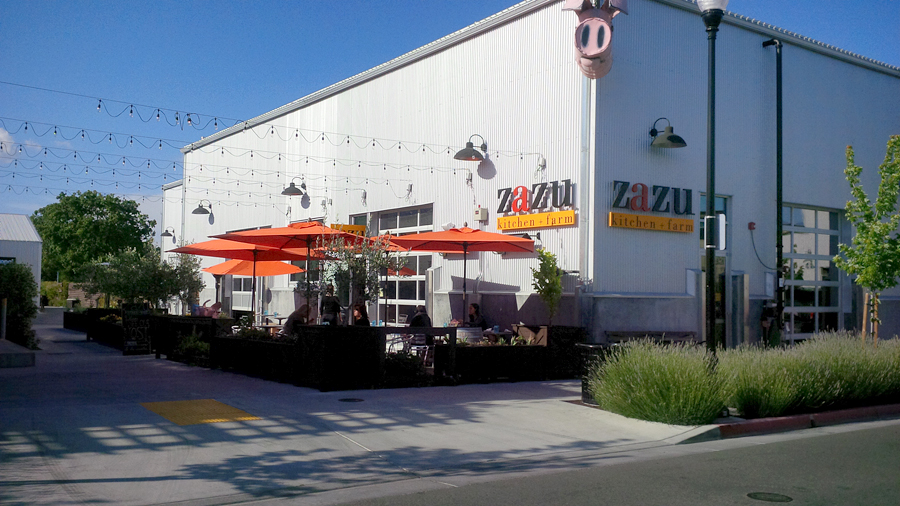 How could you not, with those those beautiful gigantic windows they have in the restaurant with the sun setting. Perfect. Given the fact Duskie and John are the crowned King & Queen of Pork, there is definitely a whole whack of pig on their menu, rightfully deliciously so.
Sonoma County, everything grown here. All of their meats are antibiotic free and free range. So they're unconfined, humane way. Basically the meat is happily grown and the meat is healthy for you – best of all, fresh. Awesome.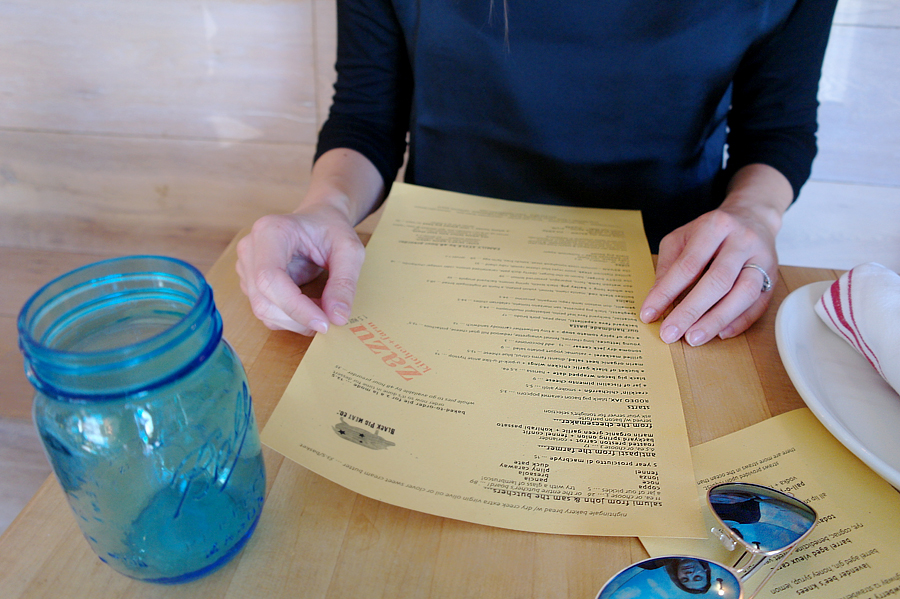 My yellow drink up there was something with gin in it. I would've had a couple of these minus the fact I was driving. It was delicious, a bit strong, but tasted amazing. Similar to an adult lemonade ;)
Duskie was telling my friend and I that nothing from the animals go to waste, and their bacon gets cured for 21 days, making it extra delicious – especially their popular starter that we had, a bacon wrapped date. I could've had these lil' guys for my supper and I would've been content. My friend and I raved about them so much, when a couple sat down next to us we told them they HAD to try it, and they did.
We weren't sure what to order from Zazu so we left the ordering up to our server, who suggested so many amazing (and new-to-me things, like LAMB!) things. Jenna and I shared all the plates and had a sampling of a lot from the menu. I was most nervous to try the lamb but thought I'd give it a go anyway. Turns out, I'm not a fan. Luckily Jenna was and loved it. 
Zazu Kitchen was probably my favourite stop we had in Sonoma County. You can tell Duskie and John are committed 100% to their farm-to-table restaurant and I love that their menu isn't always the same, because they put the menu together after a what they see what's ripe and ready that day.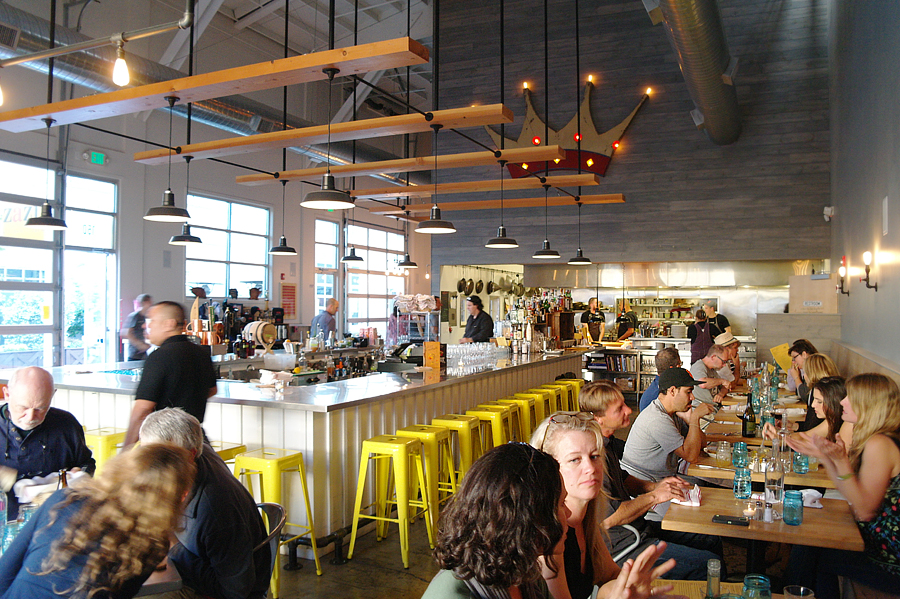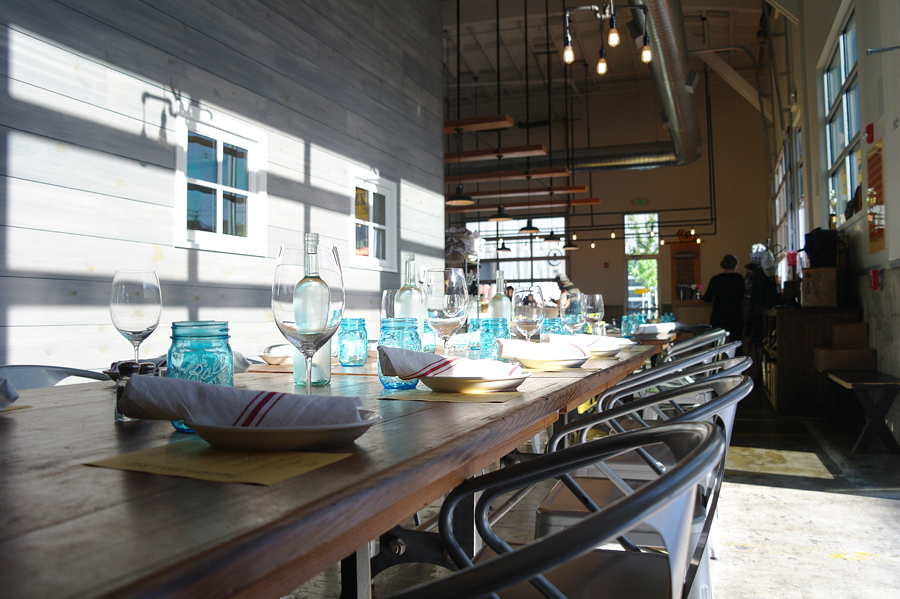 We both ordered separate desserts. That I cannot share. I ordered a trio of ice cream samples served in the tiniest pails. Cute hey? Ice cream fan, right here.
I would drive back here in a heartbeat for a weekend day trip and just sit here at that restaurant again for a few hours and drive back home. It's really good you guys.
We had so much fun at the day spa and Zazu Kitchen that we were hanging out in Sebastopol until way after dark. Pretty sure we could've shut the place down, but we left the area around 9:00pm and decided to finally hunk'er down and scope out our hotel room for the night. When we chatted with the locals about where we were staying for the night, they smiled and said that the Flamingo Hotel is a super fun hotel with a retro sixties vibe to it. And, well, yes it certainty does.
The hotel room was a bit difficult to find, even though the hotels property was one huge cul-de-sac, we kept going around in circles a few times before just parking the car and getting out on foot to look for it. We asked the hotel staff a few times where it was, and eventually found it with the help of a staff worker also by the name of Nancy. Fun! Samesies!
Clearly the photos of the hotel were taken the next morning, to show you the sweet vibes the grounds has to offer. Pretty resort looking right?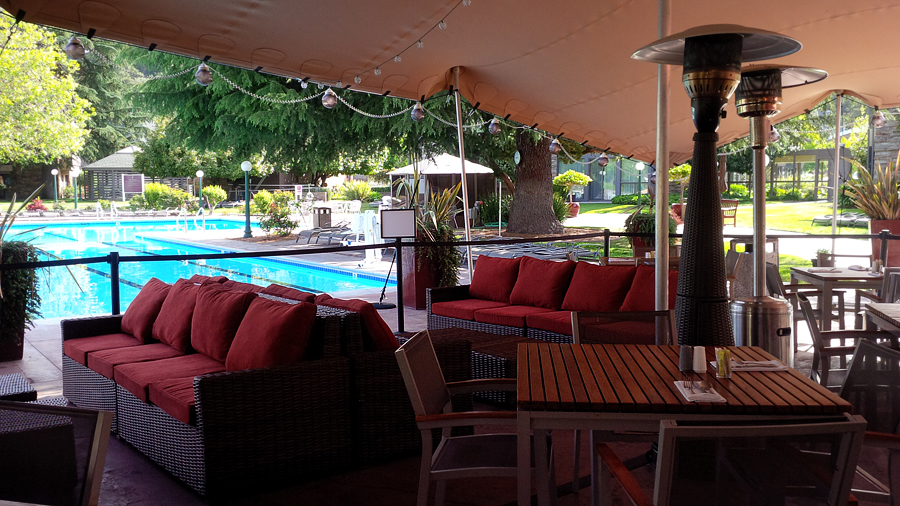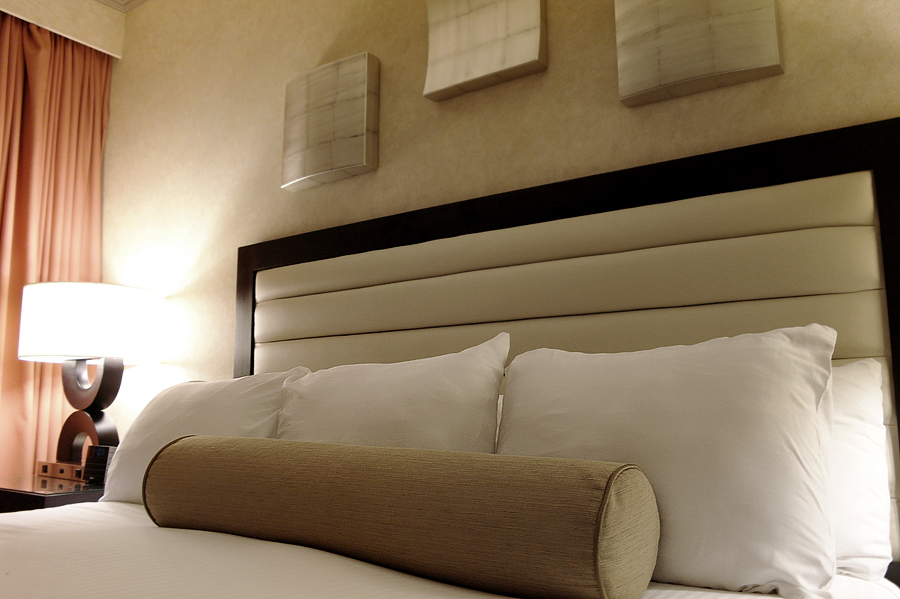 Digging those lounge chairs right by the pool. If only we were here for more than just an overnighter, I would've totally chilled out on that deck area for the morning! :)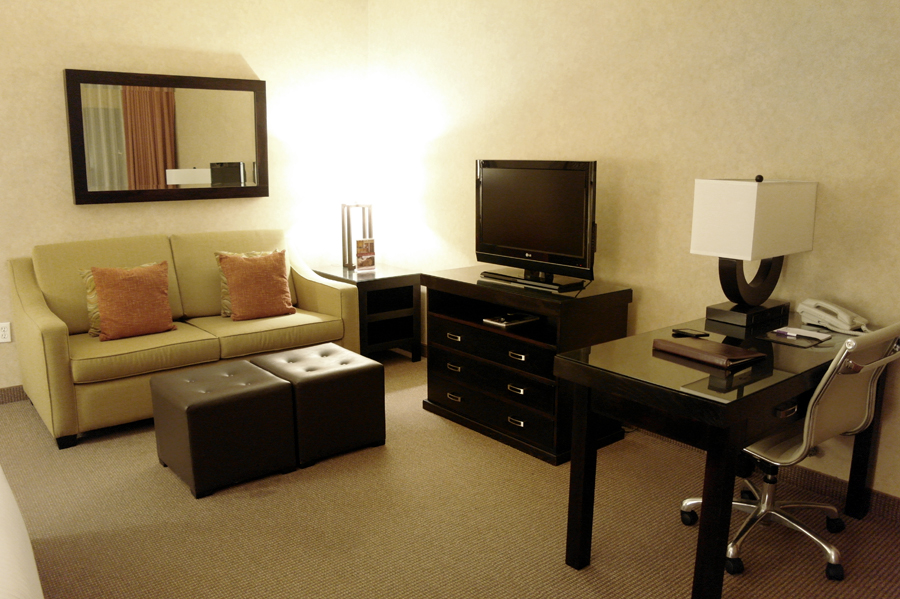 The room was quite large and had a pull out couch where my friend slept for the night.
Disclaimer: Big thanks to Sonoma County tourism board for organizing and hosting an eventful trip for my friend and I!
Buena Vista Winery
18000 Old Winery Rd, Sonoma, CA 95476
Twitter / Facebook
Monti's Rotisserie & Bar
Montgomery Village Shopping Center, 714 Village Ct, Santa Rosa, CA 95405
Bliss Organic Day Spa
186 N Main St #230, Sebastopol, CA 95472
Zazu Kitchen + Farm
6770 McKinley #150, Sebastopol, CA 95472
Twitter / Facebook
Flamingo Hotel
2777 4th St, Santa Rosa, CA 95405
Facebook