Dior Addict Tie Dye Fluid Sticks swatches and review:
My first products from Christian Dior makeup was their fluid sticks last April. Â See all three swatches below!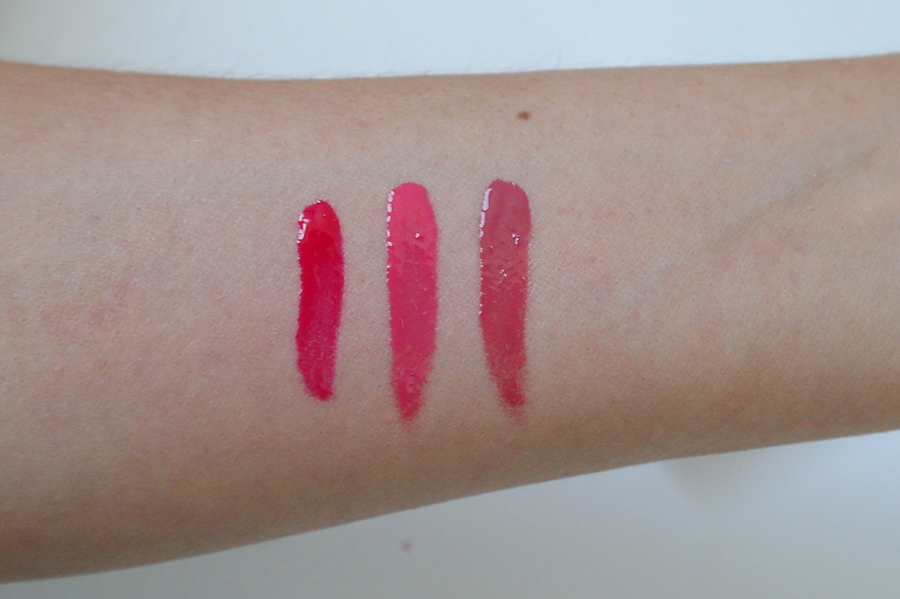 Left to right: 449 Ciel Rose, 379 Tropiques, 779 Plasir.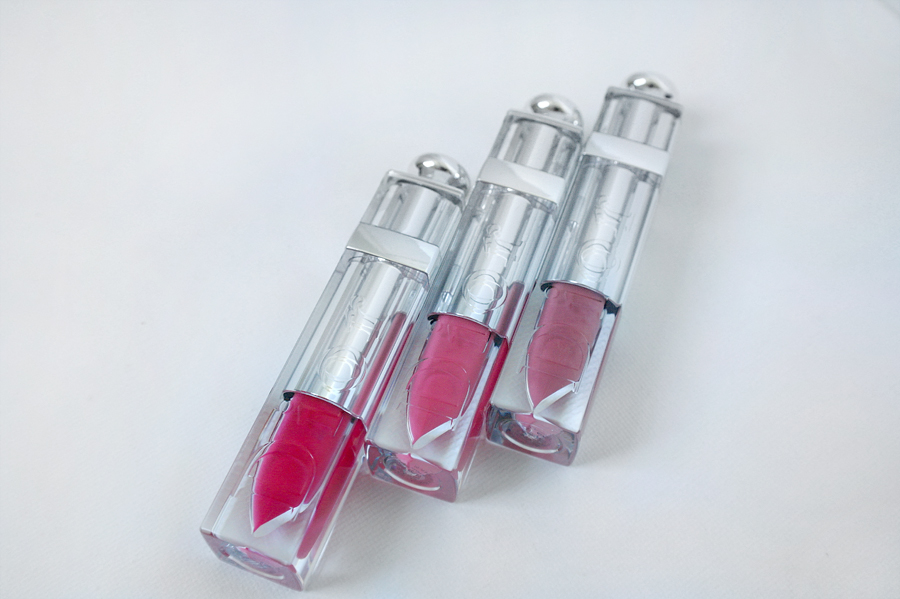 Left to right in the same order as above: 449 Ciel Rose, 379 Tropiques, 779 Plasir.

449 Ciel Rose. I find this one is the easiest (and perhaps most "boring") colour of them all. Definitely a safe bet if you were undecided as to which one to buy. This one will look great as it's a basic yet flattering everyday colour.

379 Tropiques. Now this one would be so fun for summer coming up.
779 Plasir. This one might be my favourite. A little hot pink, a little coral. A whole lotta fun.
These are such a unique lip product. Goes on like a gloss, sets like a stain and lasts for hours. I love the applicator too, so smooth and glides on the lips with ease. I felt like the previous Fluid Sticks I've tried by Dior bled a little on my lips, and I'm not one for lip liner so I skipped on them and tossed the Dior Fluid Sticks to the side. However, they must've changed their formula — because these are more creamier than before and dare I say it, I really do enjoy wearing them! I'm not even a lipstick, lip gloss wearer, but these have found a permanent home in my purse. It's kinda fun, really!
How often do you wear lip sticks?
Which colour is your favourite on me?
Think you'll pick one up for the upcoming summer season? If so, which one would you ultimately go for?
Want to see more from the Dior Tie Dye collection? Check out my links below for a makeup look, and some lipstick swatches!