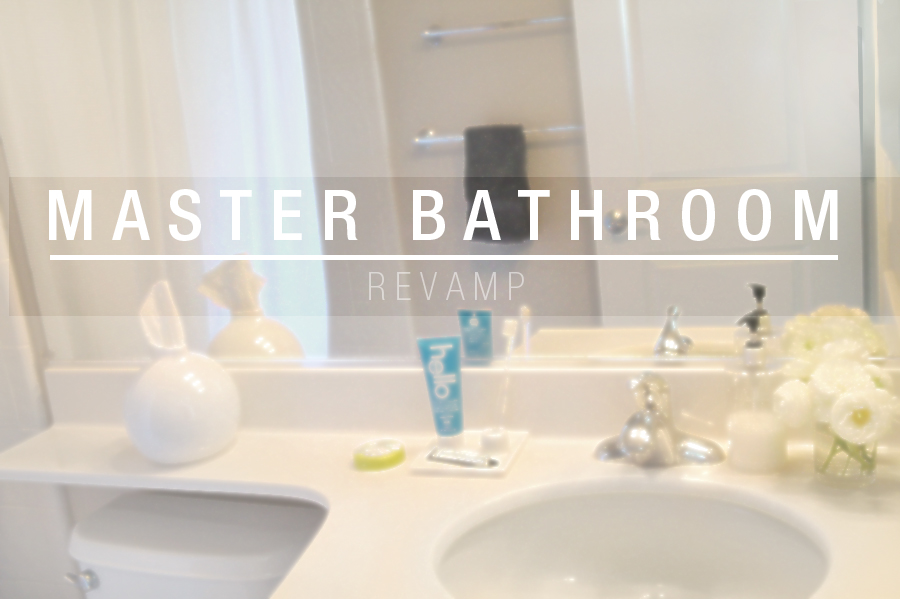 I gave you a tour of what our bathroom looked like in the past, when we get ready for our visitors, but I didn't exactly show you what it looks like during the off-season when we don't have guests. I love for the bedroom to be a complete sanctuary, and I would like the bathroom to somewhat replicate it, and look dreamy, and spa-like. Not too difficult to achieve, right? It's hard to know what to do, when you don't know where to shop. So today I'm showing you a few unique pieces I found for our bathroom recently.
Considering we still rent, I don't like to put too much on the walls (if any) so after a year our bathroom still has bare walls and I'm cool with that. I still think it pulls together fairly well, what do you think?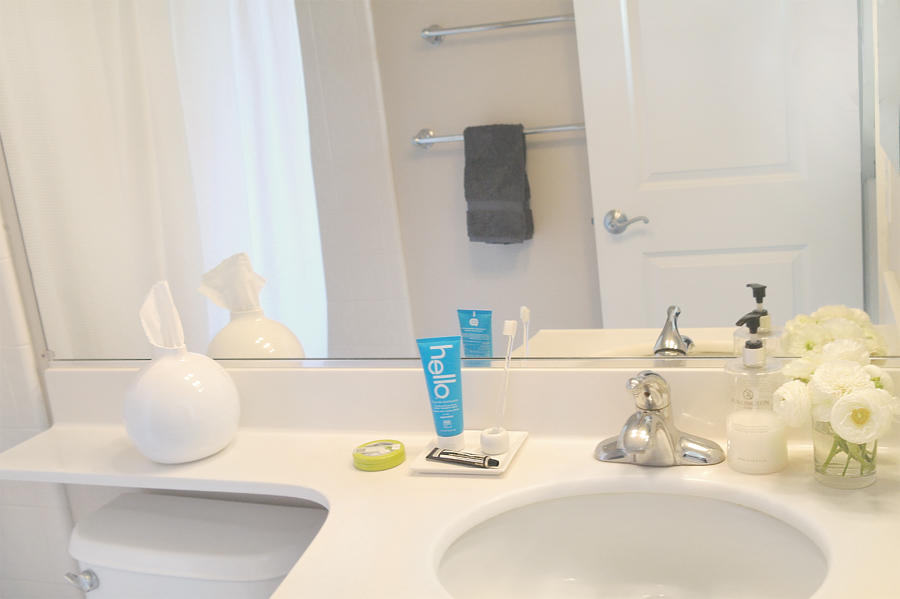 After posting this picture on Instagram over the weekend, so many people were itching to know where the white dome-shaped tissue holder came from. It was a random eBay find for less than $7! You can buy it here. Please buy one for every family member. They come in a couple of different colours, and ugh — it's kinda perfect. It arrived in 10 business days. I bought a few more things from eBay but you'll have to wait until my next round of rated eBay purchases goes live.
If you're wondering why there is only one toothbrush on the shelf, it's because my husband and I are lucky enough to have two bathrooms! He uses the other one, and I get this one all to myself. The green thing to the right is a package of mints that I bought from REI of all places. Hello toothpaste is a new-to-me product that I'm currently trying out. I reached out to them and asked if I could try out their products and it arrived yesterday with 2 packages of toothpaste (one being peach mango mint, funny hey?), two breath sprays and a toothbrush. Then I have this white ceramic square tray I picked up from World Market for $1.99 and with a 20% discount too! I'm a bargain hunter at heart, I tell you. It was way cheaper than buying it for $13.99 at Muji, and I mean – it looked just like a plate to me. So I wasn't about to pay that price (some of their stuff is over priced, but many of their products are reasonable).  Muji is a fantastic store by the way if you like organizing. It's similar to ikea but nicer! Both the donut shaped item holding my clear toothbrush are from Muji, and finally a travel sized aesop hand cream that smells phenomenal.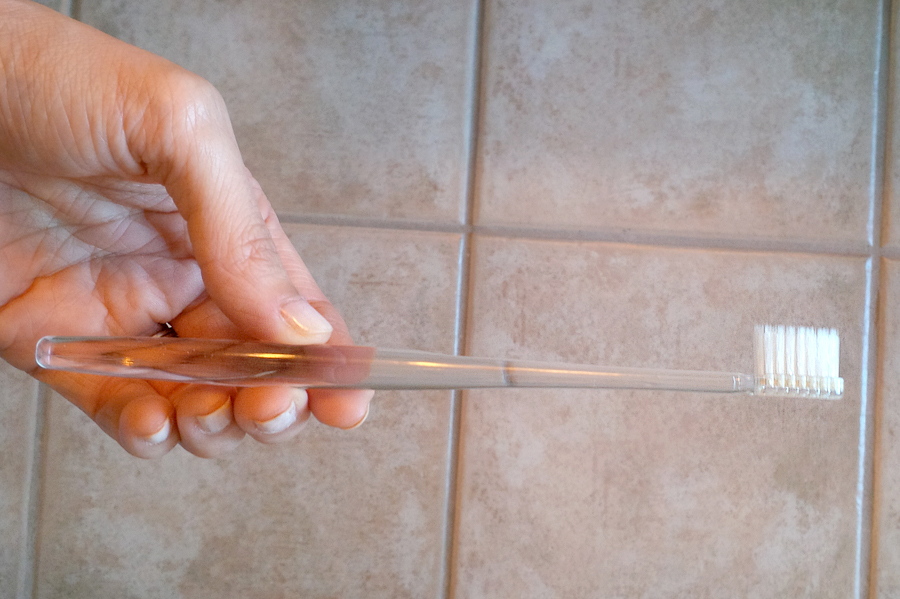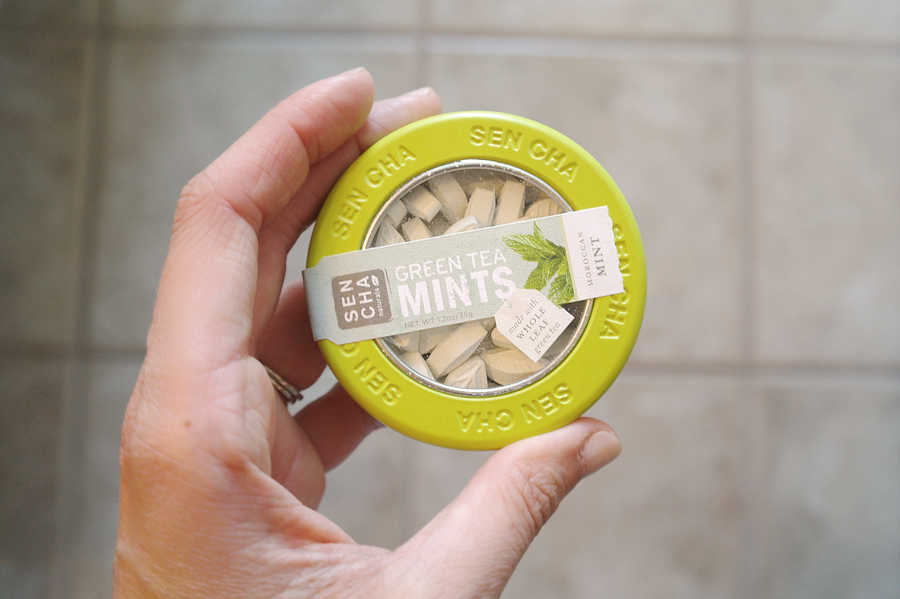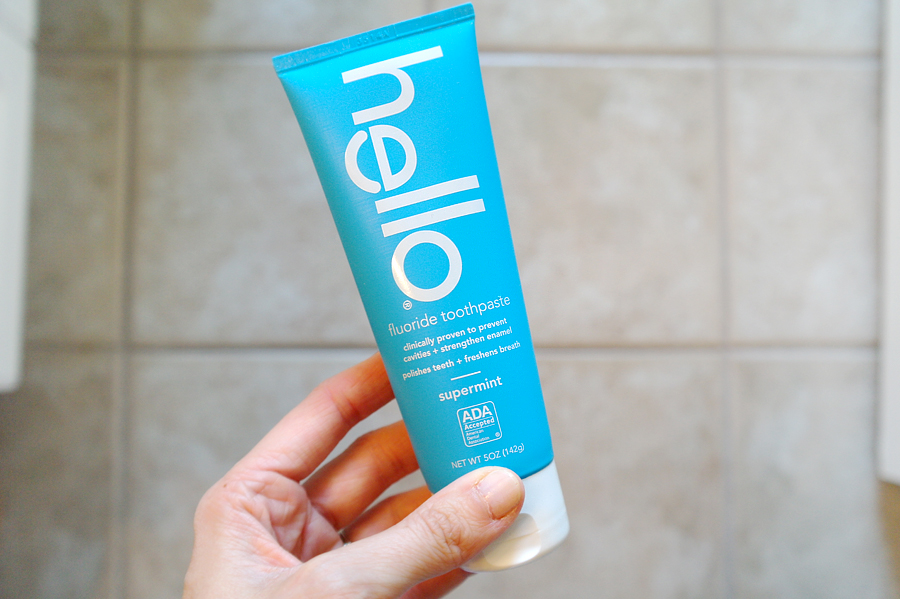 Alright back to Hello products for a quick minute. I wanted to try them out since I knew they were naturally friendly and free of artificial colours. If I were to repurchase anything from this line, it would be the toothpaste.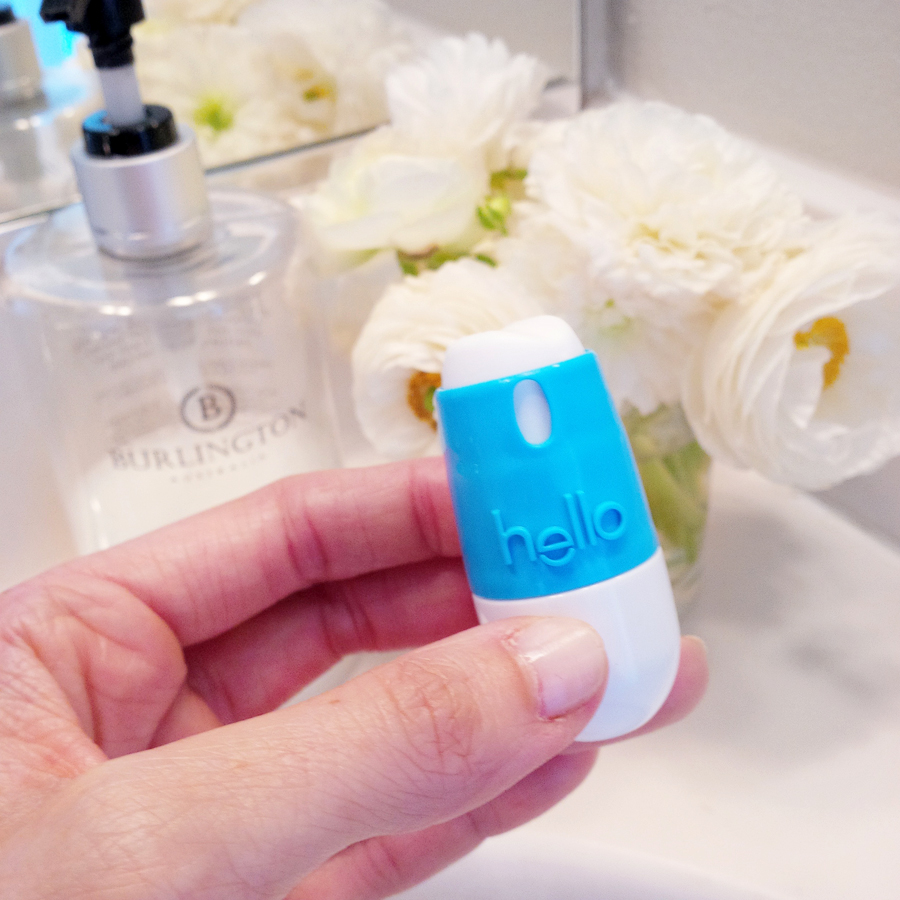 Seriously, their packaging is adorable. This is the breath spray, and it's just okay. You get the initial peppermint in the mouth, but if you're looking for a strong zesty fresh feeling you'll have to look elsewhere. I love SUPER minty but those can actually harm your teeth. These dental products are all natural and much safer for your oral hygiene.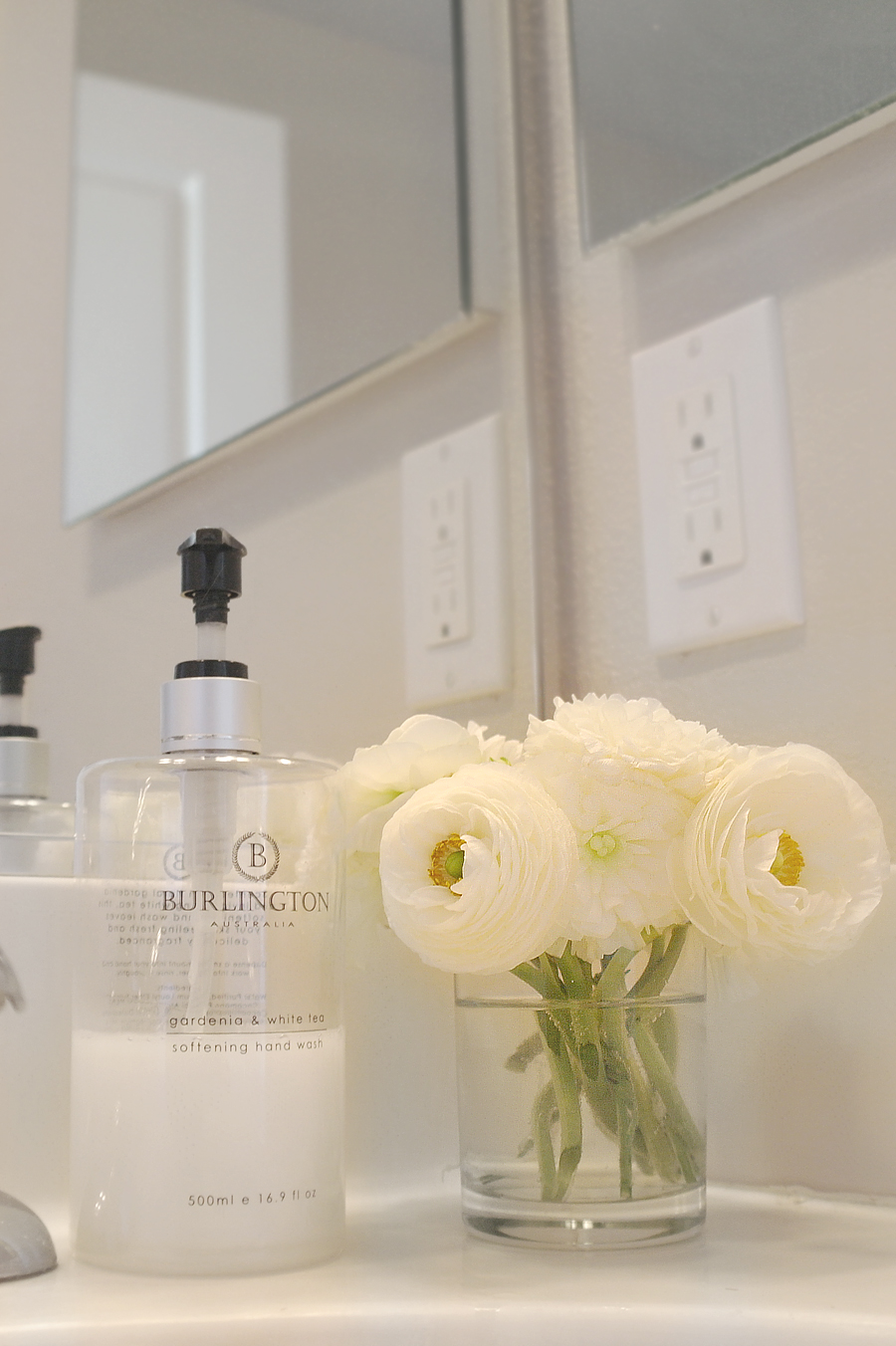 Ranunculus flower, you are officially in my bad books. I loved the smell and look of these flowers at first, they looked like mini peonies. But these suckers wilted after three days and I had to trim them down to fit in this mini water glass because they were drooping over my vase. Sad times. On another note, does anyone keep their fancy looking hand soaps out and refill them with other cheaper soap? I bought this gardenia and white tea scented soap a while ago at TJ Maxx, but it's been long gone, so I refill it with other liquid soap from the grocery store. Still looks fancy. Success.
Who knew a tissue holder could be so snazzy looking? So glad I found it. You can also use it for toilet paper too.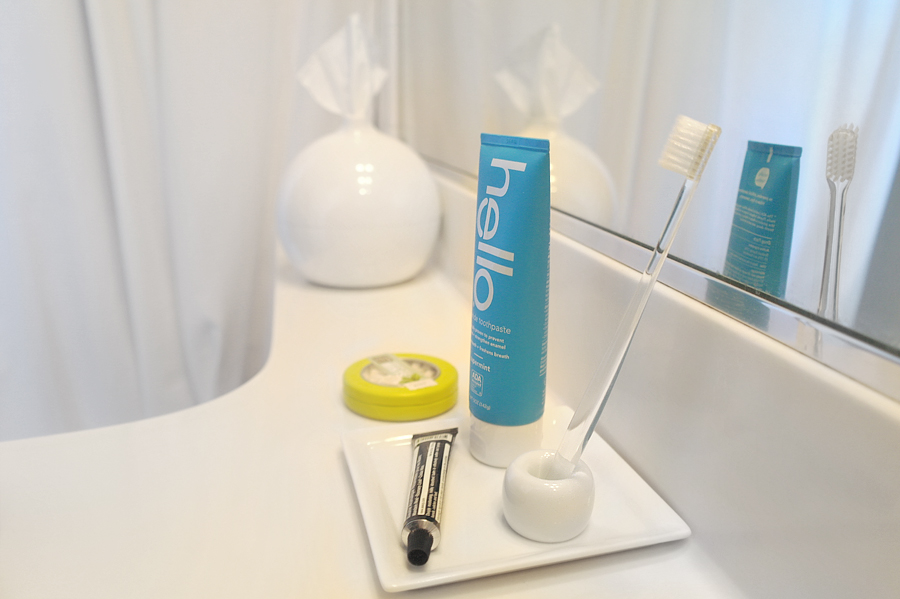 Side note, it is so hard to photograph this bathroom without me being in it. This is one of the pictures I decided not to photoshop myself out of. :)
If you're in San Francisco tomorrow, pop by Union Square from 11am — 4pm. Hello products will be there and you can have a chance to try their new products, peach mango mint, mojito mint, supermint and pink grapefruit mint. They'll also be giving away friendly goodies and giving you a chance to win a $100 gift card to Target.
When is the last time you redecorated a room in your house?
Have you tried Hello products before?
What's your favourite flower?
How often do you replace your toothbrush? 
Hello Products
twitter / facebook / instagram
Disclaimer: I reached out to Hello products to test them out, and see if they'd like to be featured on my blog. Opinons are my own.