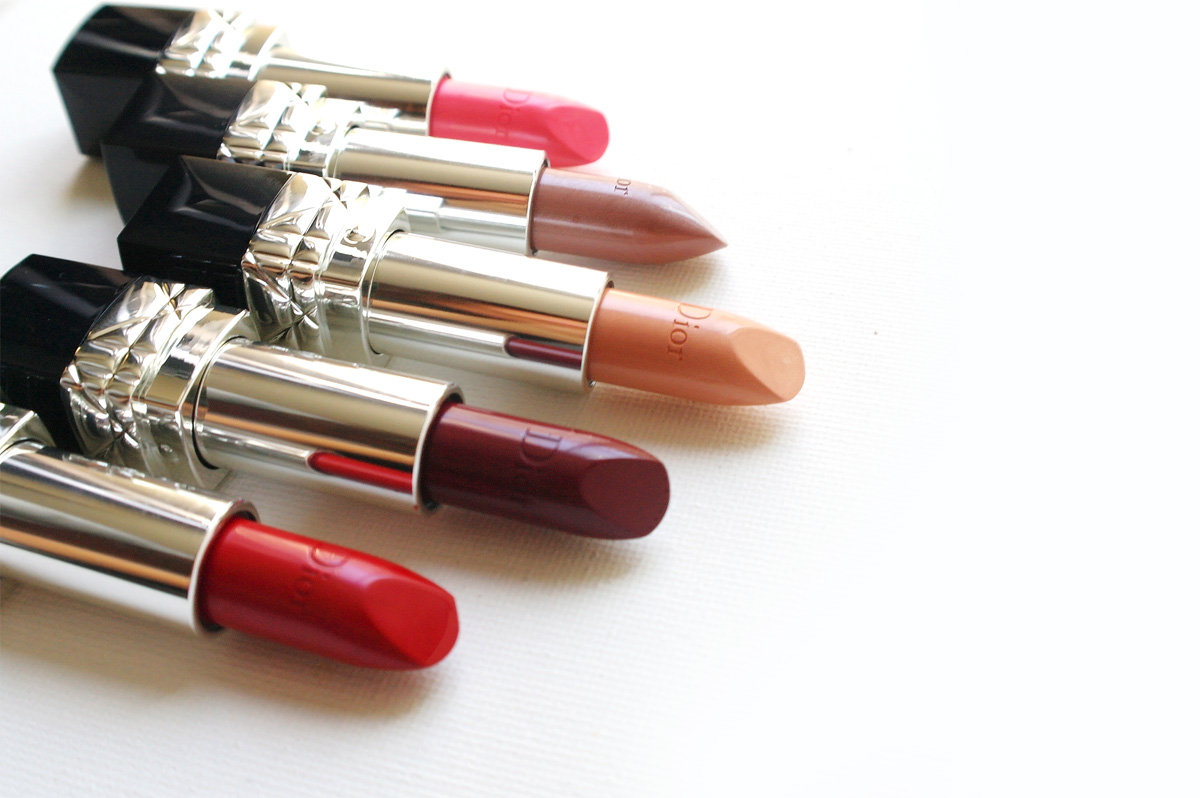 Dior Rouge for the Prêt-À-Porter Autumn-Winter 2014-2015 collection has a few nudes, an easy to wear pink and a few deep luxurious colours that are simply so perfect for the chiller months.
The swatches of the lipsticks will be coming shortly in the next few posts.
Can you guess which colour I'm eyeing, and which one I'm not sure about?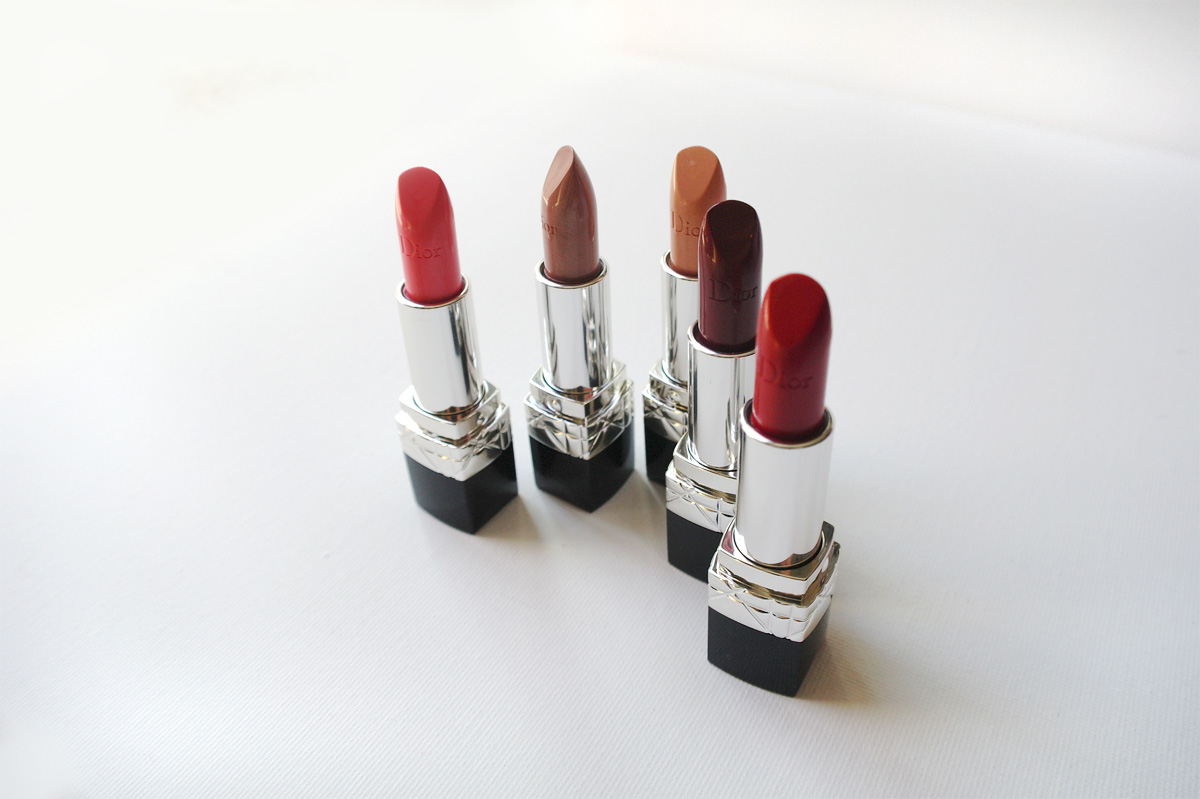 I can give you a hint. One is super dark, the other, a nude. Which way around is it though? Am I bold, daring, and enjoy a vampy lip? Or do I prefer the more nude shades? It'll be interesting to hear your thoughts.
Alright alright, closing up shop, putting the caps on the lipsticks until it's swatch time.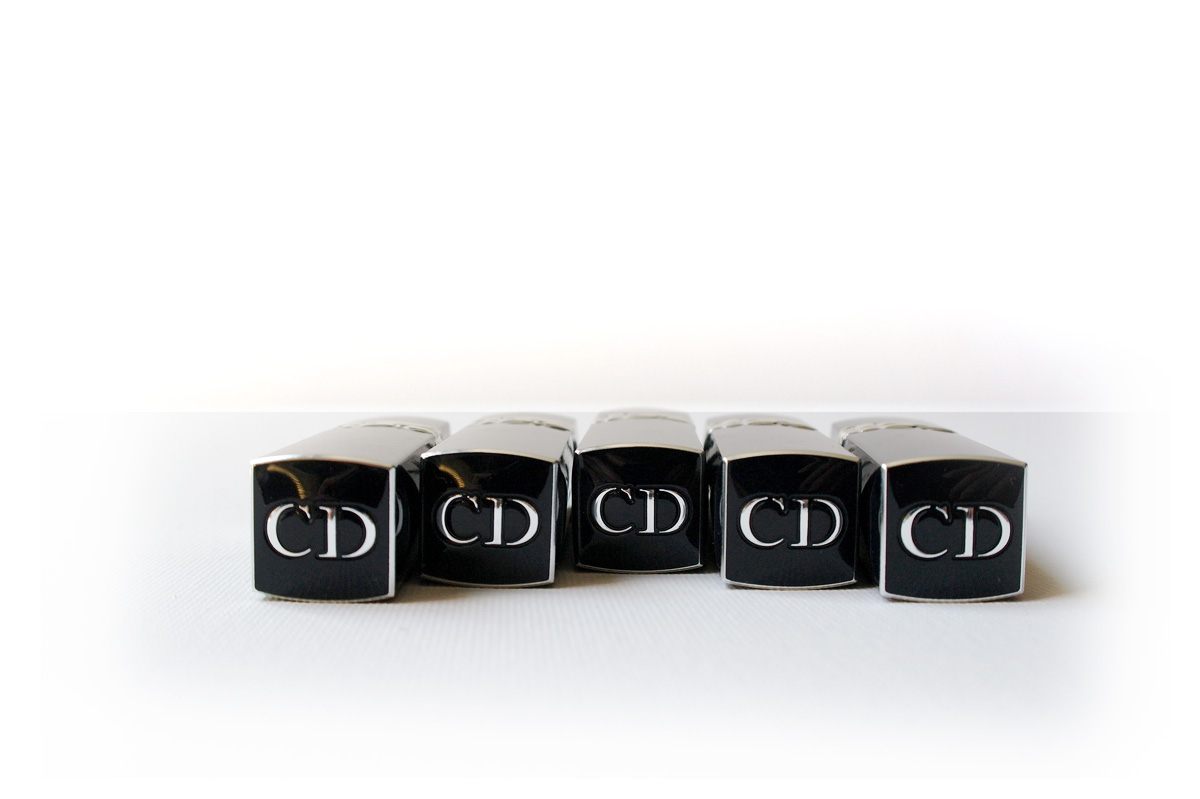 Check back soon!
Questions for you:
How often do you wear lipstick?
What colour lipsticks do you normally gravitate towards?
Have you ever used Dior products (doesn't have to be a lipstick)?
What section of Sephora do you usually head to first? (Ie: Could be brand related, or skin/hair/perfume)