Our move from Canada to California was planned as my husband accepted a job in California mid-November. However there were a few hiccups along the way regarding the departure, getting out of our apartment in Ontario, and all the legalities to move to the United States.
I'd rather not get into detail of it all, since it stresses me out when I have to think about what we had to go through to move out of our apartment.
Long story short, we miscalculated the size of the u-haul we required to bring our belongings, and had to throw away or leave a lot of furniture, and sentimental items in Waterloo. Getting out of Ontario was another feat on its own since it took hours during a snow storm to get my car up on the back of the u-haul trailer, leaving us with 3 days rather than the prior 5 we initially decided on, to get to California. I'll spare you the details.
On a lighter note, I want to talk about living in Canada -vs- USA.
California is awesome
The weather here is incredible, the skies are always blue, and there's palm tree's everywhere. How can that not make you smile? Some days I cruise around the city with the sunroof open, and my windows down, simply enjoying life. I have yet to give anyone the stink eye for cutting me off in traffic, or nearly running me down while walking Alfie. Because, it's America, and Americans are allowed to carry guns. All humour aside, everyone I've encountered has been welcoming, and incredibly friendly. I know a handful of our neighbours which is always good. Not to mention you could go swimming year round in the heated pool. Tremendous! We have noticed that the Bay Area doesn't have any bugs, or mosquitoes. We're not questioning it.
Luckily, we only live 2 miles from my friend Jessica. What are the odds of that happening? Moving to the exact area of California, as a blog friend I met in 2011. Jessica has been a God-send helping my husband and I find a place to live. She's been helping us out with everything and anything you could imagine. I don't know what I would've done if we were on our own.
The produce? It's unreal. So fresh, and I can't get enough of the locally grown fruits. I've never been huge on oranges but the one's down here are sweet, juicy and positively flavourful.
Shopping in the USA is way better than Canada. I think all Canadians can agree to that.
So many new-to-me stores: Nordstrom, Nordstom Rack, Macy's, World Market, Whole Foods, Trader Joe's, In-N-Out Burger, I mean I could go on.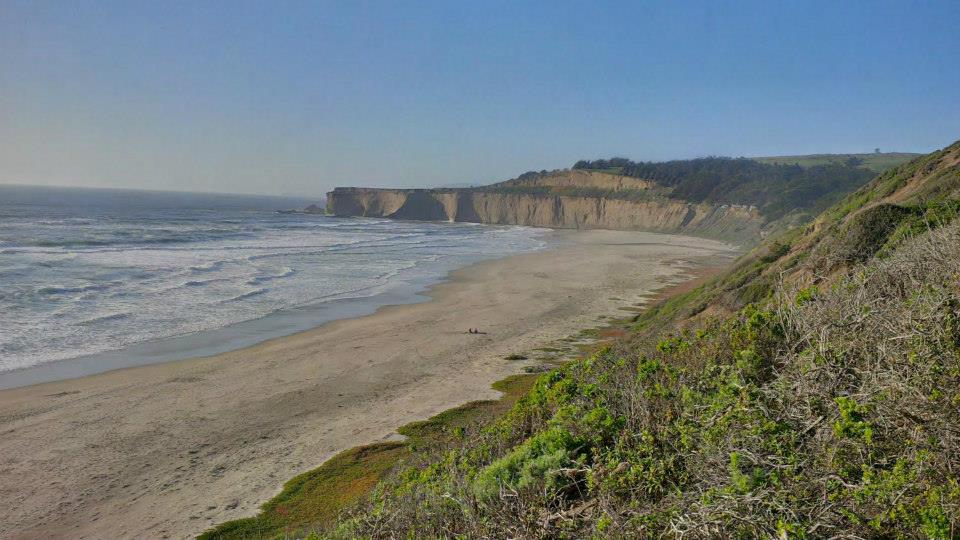 Beaches, everywhere.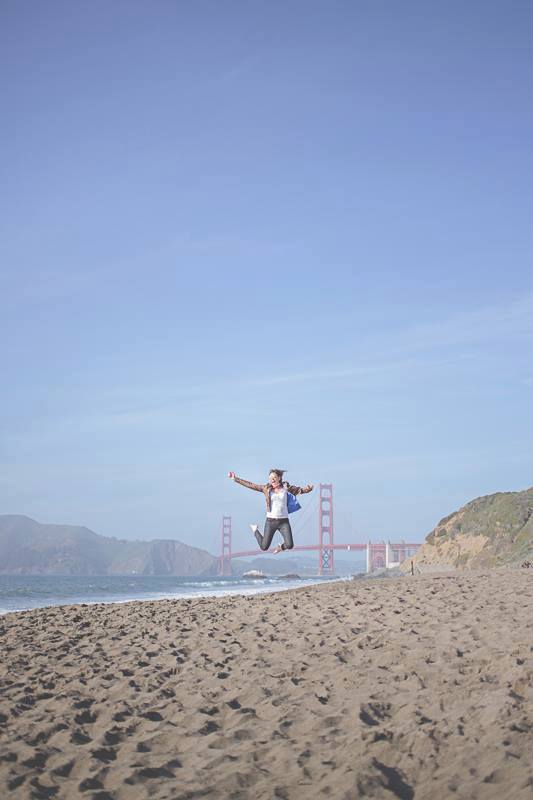 The Golden Gate Bridge!
California is expensive
The amount of money we pay for rent is atrocious. Google the cost of living in Silicon Valley, and you'll find out for yourself.
My CrossFit membership is more than double in Ontario. The climbing gym membership is also pricey. We knew things would cost a lot before moving, so it wasn't surprising. There are things that are relatively cheaper than Canada. Milk, gas, produce, meats, cheese — all cheaper here in the USA. Minus Whole Foods. They're crazy.
What I miss about Canada
I miss my family, friends, and co-workers. A few months into living here, I've been getting fairly lonely. It's hard to meet friends when you're not in school, and not working. I've been slowly putting together my graphic design portfolio since I will be allowed to work. My husband's work place mentioned they would help me find a job and sponsor me on a visa. But I'm intimidated by putting together a portfolio since it's been nearly 8 years. I think every artist thinks their stuff is junk.B
Being able to call my parents whenever I need them — can't do that anymore. Now there's a 4.5 hour time difference, so in the evenings I can't call them without waking them up at 2am ;)
Tetley Tea in orange pekoe is not available. Nor is hickory sticks, ketchup chips, smarties or mars bars. Not that I should be eating that all the time. But I've noticed that they don't carry it anywhere.
Bulk Barn.
There you have it. A little insight from my side on living in Canada -vs- USA. Don't get me wrong, I absolutely love living here, and I'm definitely not ready to move back home any time soon. Just wanted to answer a few questions I've received on how different it is, living here. Hope you enjoyed!
Feel free to ask any questions in the comments below.
If you had the chance to live anywhere in the world right now, where would you choose and why?